Resistance Still Holding – But Barely
While the market has taken out the .764 extension to the downside today at 1870SPX, it still as not been able to overcome the 1880SPX region corresponding to the .618 extension down. And, until it does, we cannot look higher in the yellow (c) wave.
Right now, the market has an immediate structure to the downside as a I-ii to kick off a potential wave (5) of (iii) to the downside. We still need to break below 1834 to confirm a break down to the 1795-1805SPX target for wave (5) of (iii).
However, should we be able to turn back up and take out today's high, it puts a strong focus on the yellow (c) wave. But, due to the structure off the low, that rally may turn out to be an ending diagonal which will have much whipsaw associated with it over the next week.
I would also like to point out the fractal copy of the spike high we saw in the market on 2/4. It would also suggest downside follow through to be seen into tomorrow. So, as long as we remain below today's high, I have to be looking lower. If we take out today's high, then we have to switch gears and look higher in a larger degree 4th wave.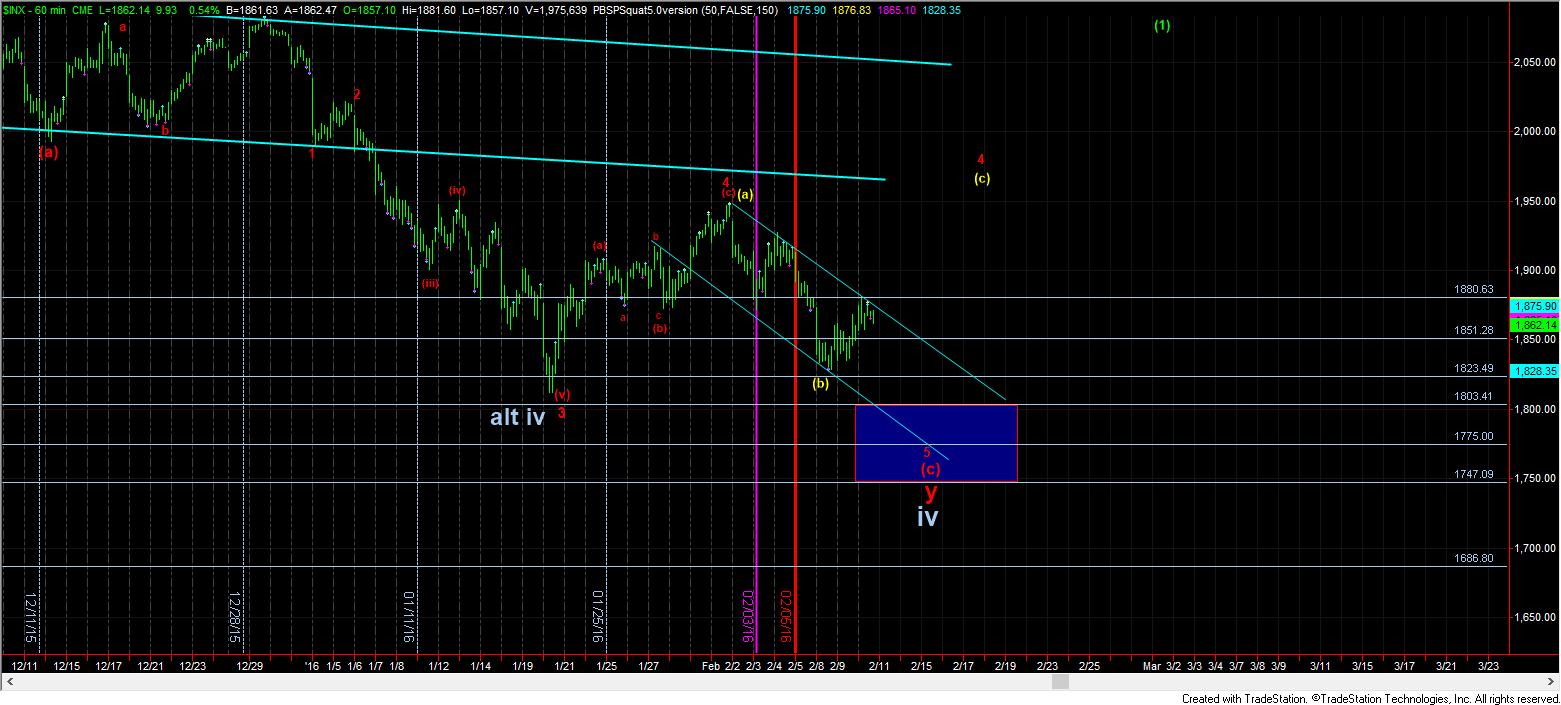 1turnchart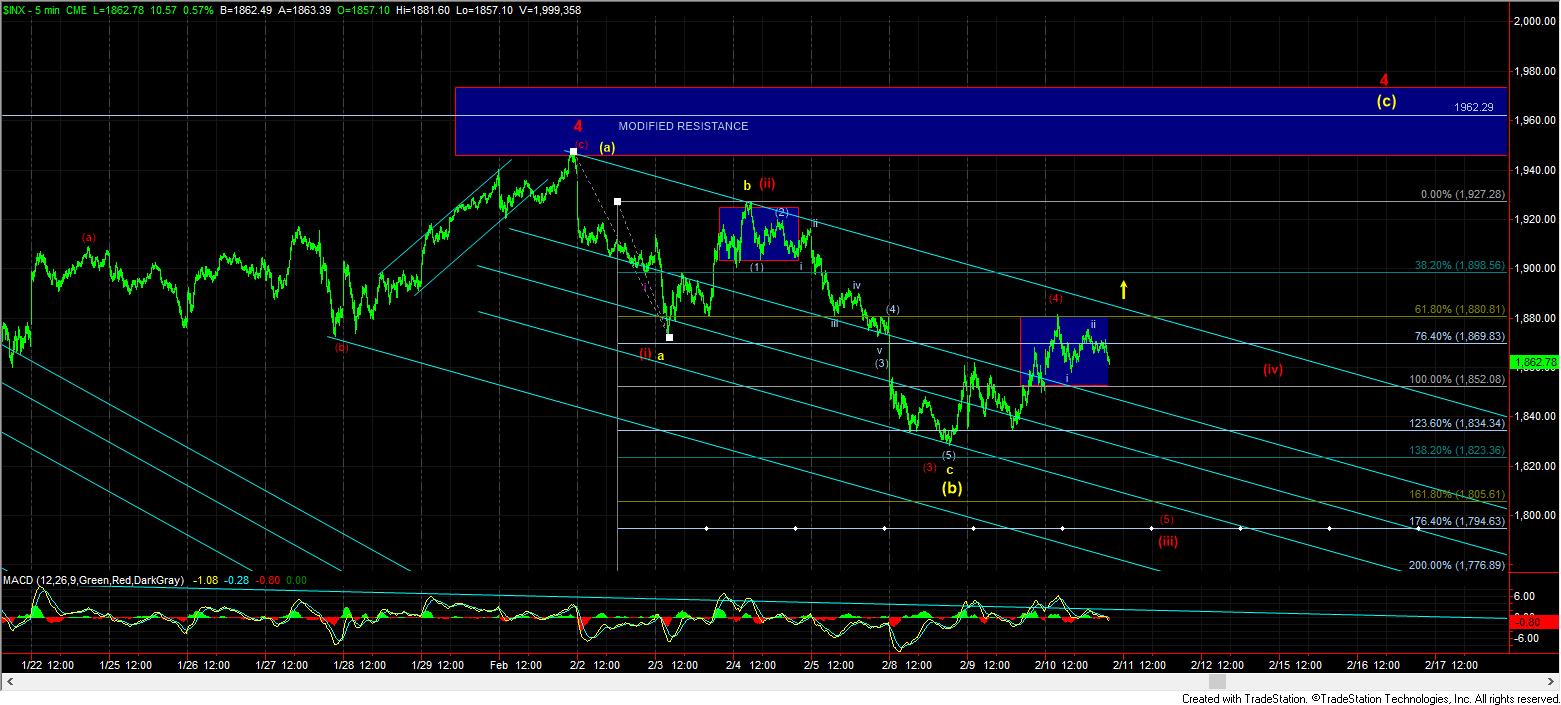 5minSPX