Resistance Is Still Holding – SO FAR
The market has been testing our resistance box several times over the last 24 hours. At the time of my writing this update, we seem to be in the strongest test of this region. But, as I have said before, as long as we remain below 1870SPX, the market will be under pressure to the downside. And, should we break today's low at 1834SPX, it will open the door to the red count, and place us squarely into looking down to the 1700's sooner rather than later.
The bigger pattern we had preferred coming into this week has weakened due to the lack of strong upside follow through SO FAR. If the market can break out over 1870SPX, and follow through over 1880SPX, we can very well begin to look towards our higher resistance box for the larger degree (c) wave of 4.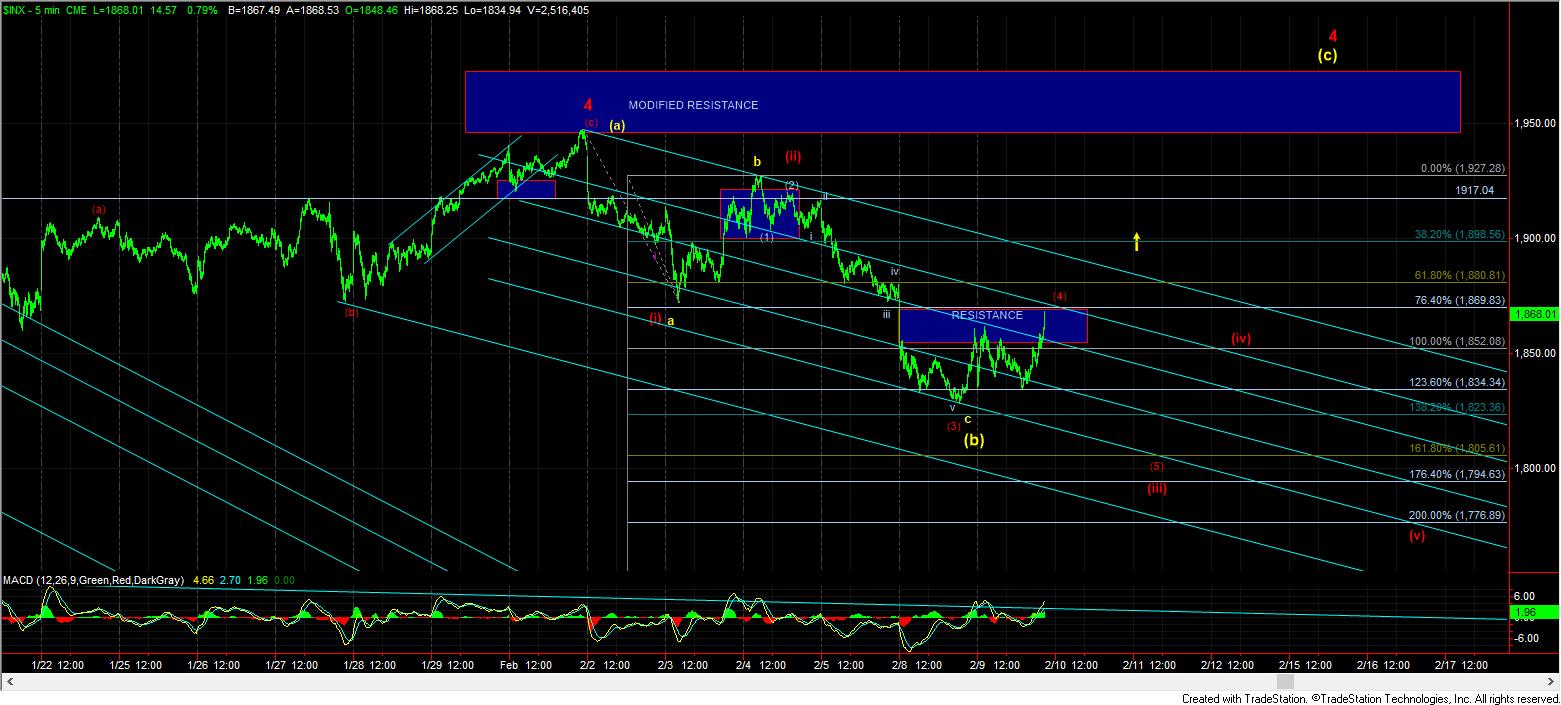 5minSPX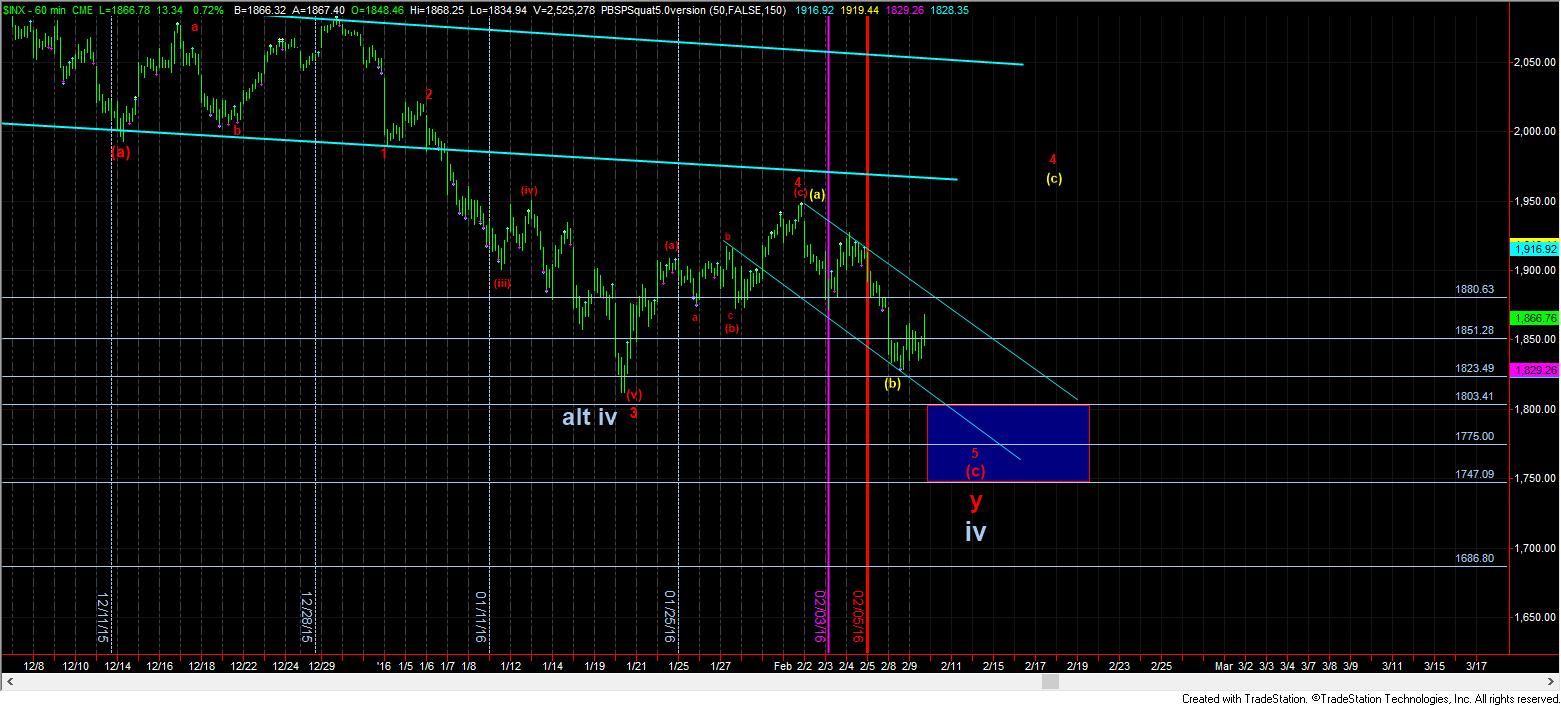 1turnchart