Resistance Holding So Far
With the market setting up into another inflection point, it is going to have to make a determination as to whether we are going directly to the 2575-2600SPX region from here, or if we have another loop down to the 2400SPX region first.
As I have been noting, the 2507-2510SPX region of resistance is important within this inflection point. As long as that region holds as resistance, the market will likely test the 2480-2490SPX region. If 2480SPX breaks, then the trap door opens for a drop back down to the 2400SPX region, as shown on the 60-minute chart.
However, if we are unable to break down below the 2480SPX region, and, instead, we break out over 2511SPX, and follow through over 2520SPX, that places a floor under the market at 2498SPX, and it can point us up towards the 2575-2600SPX within the next month or two.
With the market reacting at the 2507SPX region today, it has certainly kept alive the potential to drop much lower than most believe possible at this time. But, as I have noted, we must break 2480SPX to open that door in a bigger way.
So, as I have been noting, we have our clear parameters should the market wish to stretch to 2600SPX sooner rather than later. And, if it chooses to do so sooner, then it must first overcome 2511SPX (a smaller degree 1.236 extension off the September 5th low). Should we see that, then 2498SPX becomes support, and 2531SPX becomes our next upside target, with 2519SPX being the next point of resistance.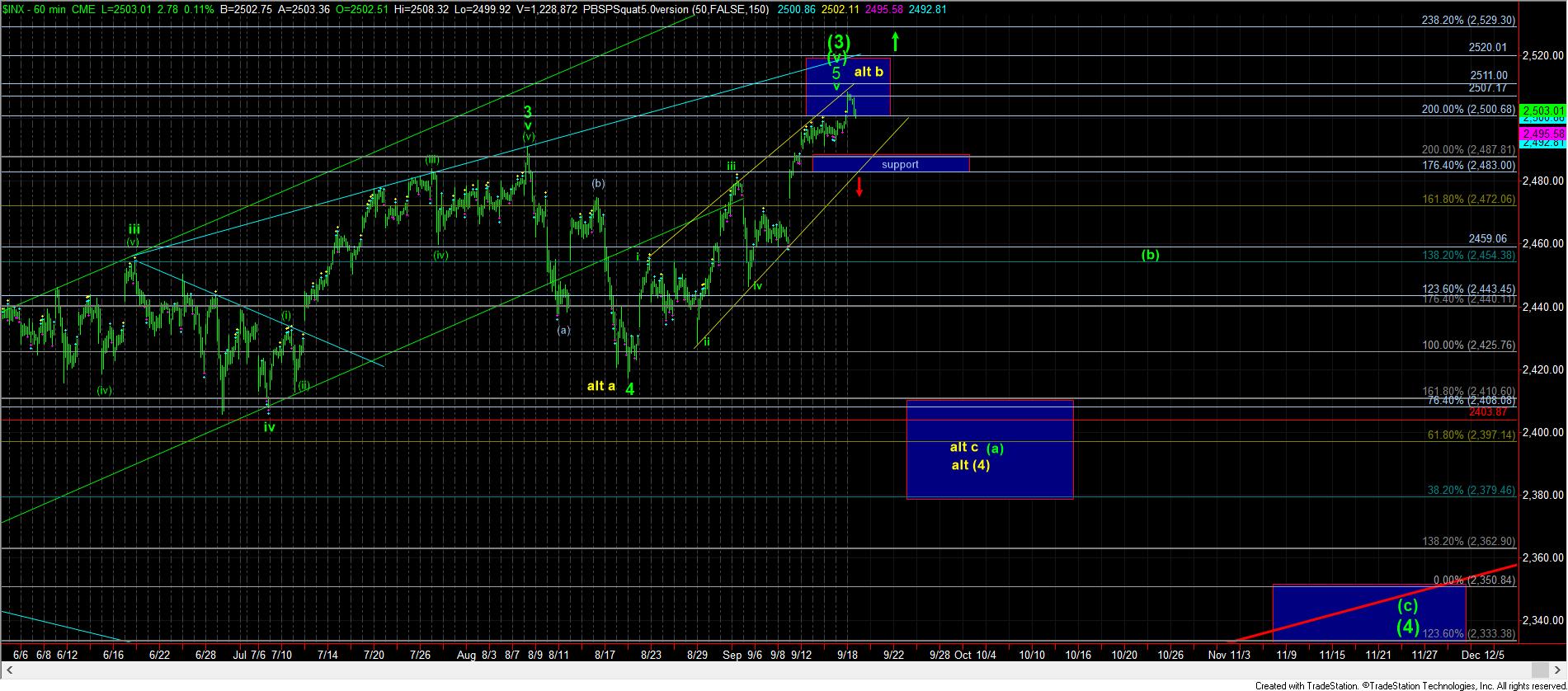 1-60minuteSPX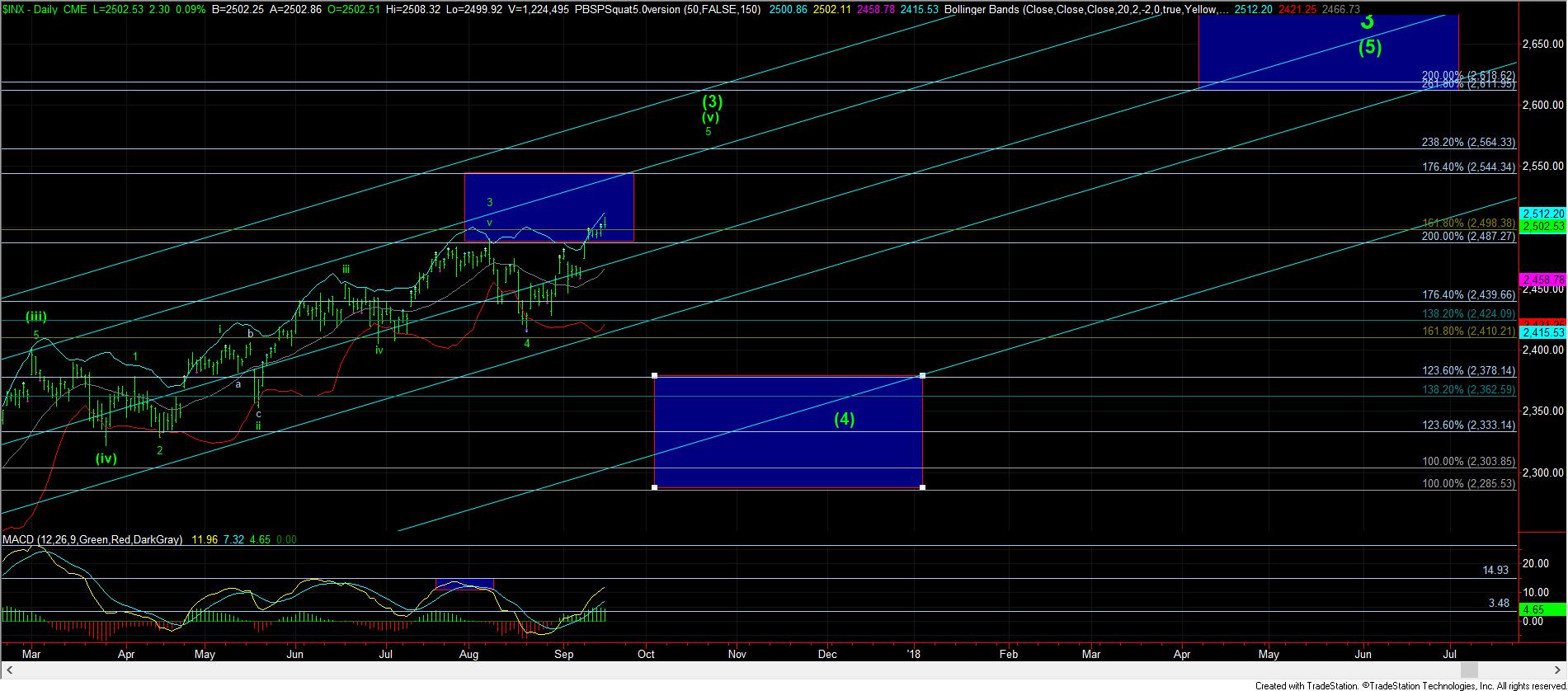 1SPXdaily