Refusing To Break Out Or Break Down
When I look at other charts throughout the market breaking out one after another, I am really scratching my head as to what has been holding back the SPX. But, to be honest, the structure in the SPX would still look best with that pullback we have been so eagerly awaiting. Yet, not only has the market refused to break down, it is still refusing to break out thus far.
So, until I actually see a break out confirmation in the SPX, I am unfortunately still left with the expectation of a break down for a fuller wave 2 or [2]. Yet, as I have been saying of late, until the market actually breaks below 3657SPX, it will retain a potential to break out in the heart of its 3rd wave.
I have highlighted many times what it would take for the market to make me give up on any further 2nd wave pullbacks. To put it simply, I would need to see a break out to AT LEAST the 3725SPX region (the micro 1.00 extension of waves 1 and 2 on the 5-minute chart), but more preferably to the 3760SPX region (the 1.236 extension). Should we reach the 3725SPX region, then the micro pivot on the 5-minute SPX chart becomes our new support (with the bottom of that pivot being 3675SPX), and as long as the wave [iv] pullback holds that as support, then the market is primed to rally much higher in the coming month, as outlined on the 5-minute chart.
But, as I have said, until the market actually follows through on this set up, the potential for more of a wave 2 or [2] is still very real. Yet, you must weigh that potential with the fact that this is a bull market which likely still has much higher levels to attain, so trying to aggressively play downside is not advisable, especially since we have yet to even break any amount of support.
So, the market again has an opportunity to prove to us that it wants to rally in the heart of wave 3 by a gap up tomorrow. And, until it proves that to us, I am going to maintain an expectation for just one more pullback in either wave 2 or wave [2].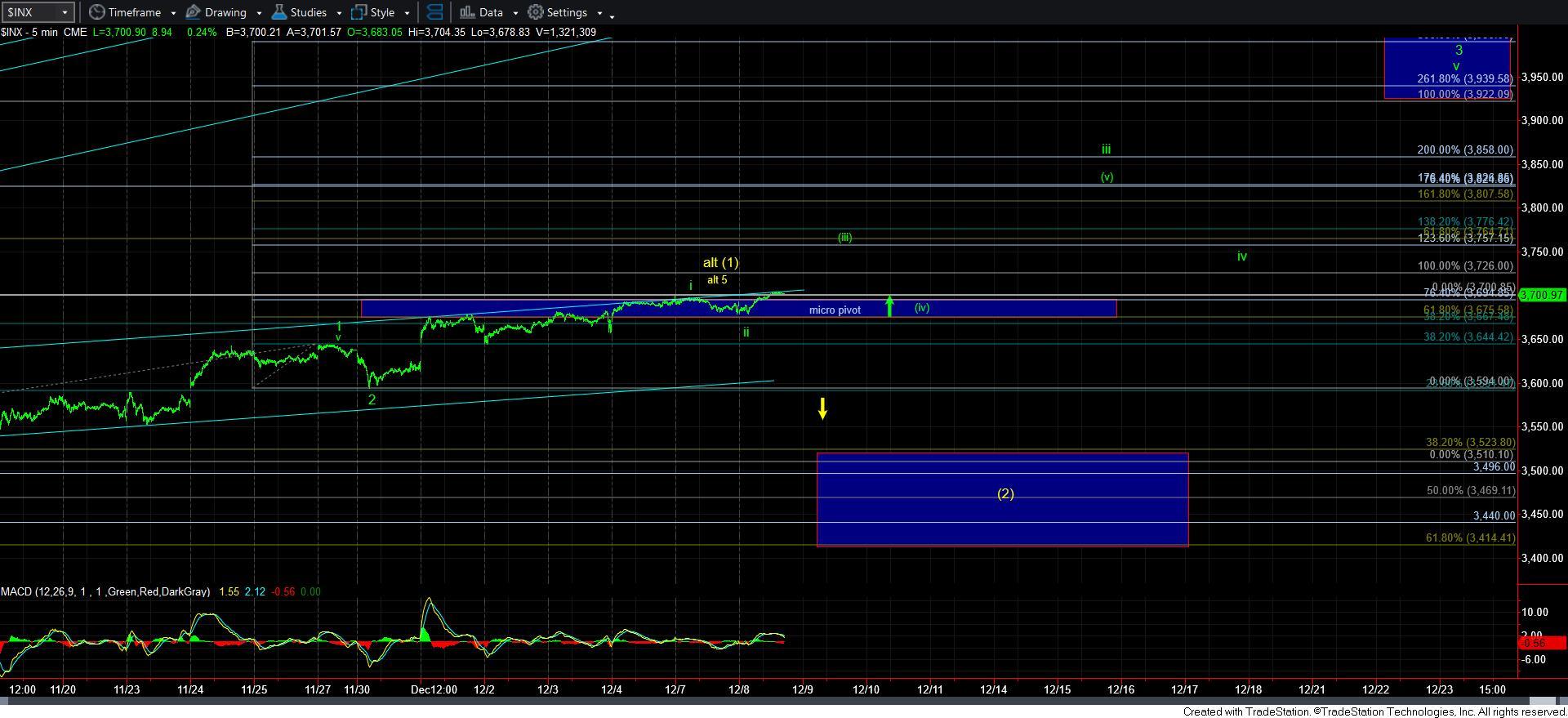 5minSPX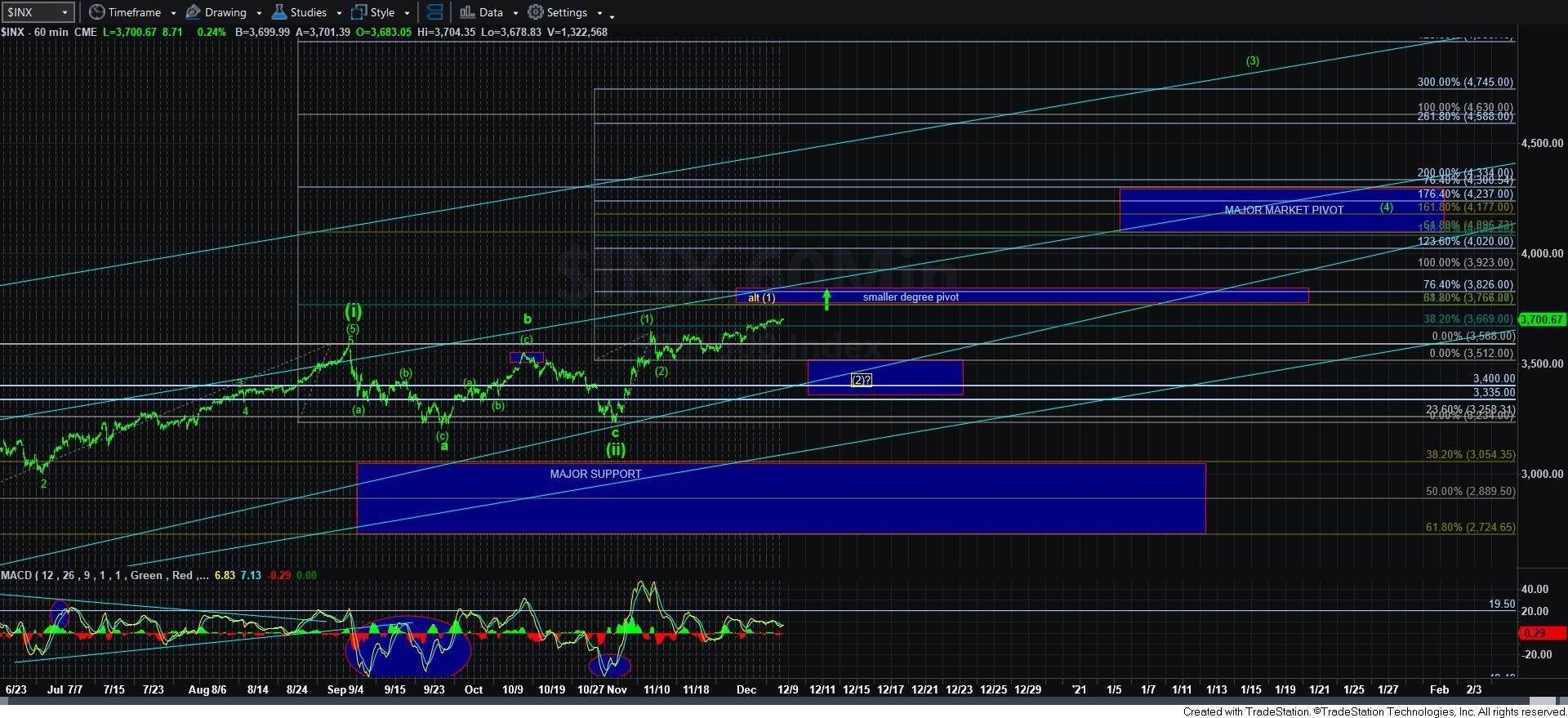 60minSPX