They say never to short a boring market. Well, in my humble opinion, it is not wise to short within a bull market. Moreover, it is even less wise to short a bull market when we are over support, as surprises often are seen to the upside.
So, this means that nothing has really changed in our overall views. As long as the market remains over 4190SPX, I am looking to test the next resistance region on our 5-minute chart. Unfortunately, due to the overlap, the market is not providing us with the clearest micro wave count picture at this time. But, I think that will resolve over the coming week.
Ultimately, the question is whether the market can generate escape velocity to take us through 4300 on our way to 4360SPX to complete wave [iii] within the ending diagonal for wave v of 3 and then begin a 200-300 point decline in wave 4 of [3], or if we begin that 200-300 decline sooner rather than later by breaking below 4190SPX and following through below 4150SPX.
Again, as long as we are over 4190SPX, I have to maintain the primary count to 4360SPX next in wave [iii] of v of 3. But, we have our parameters.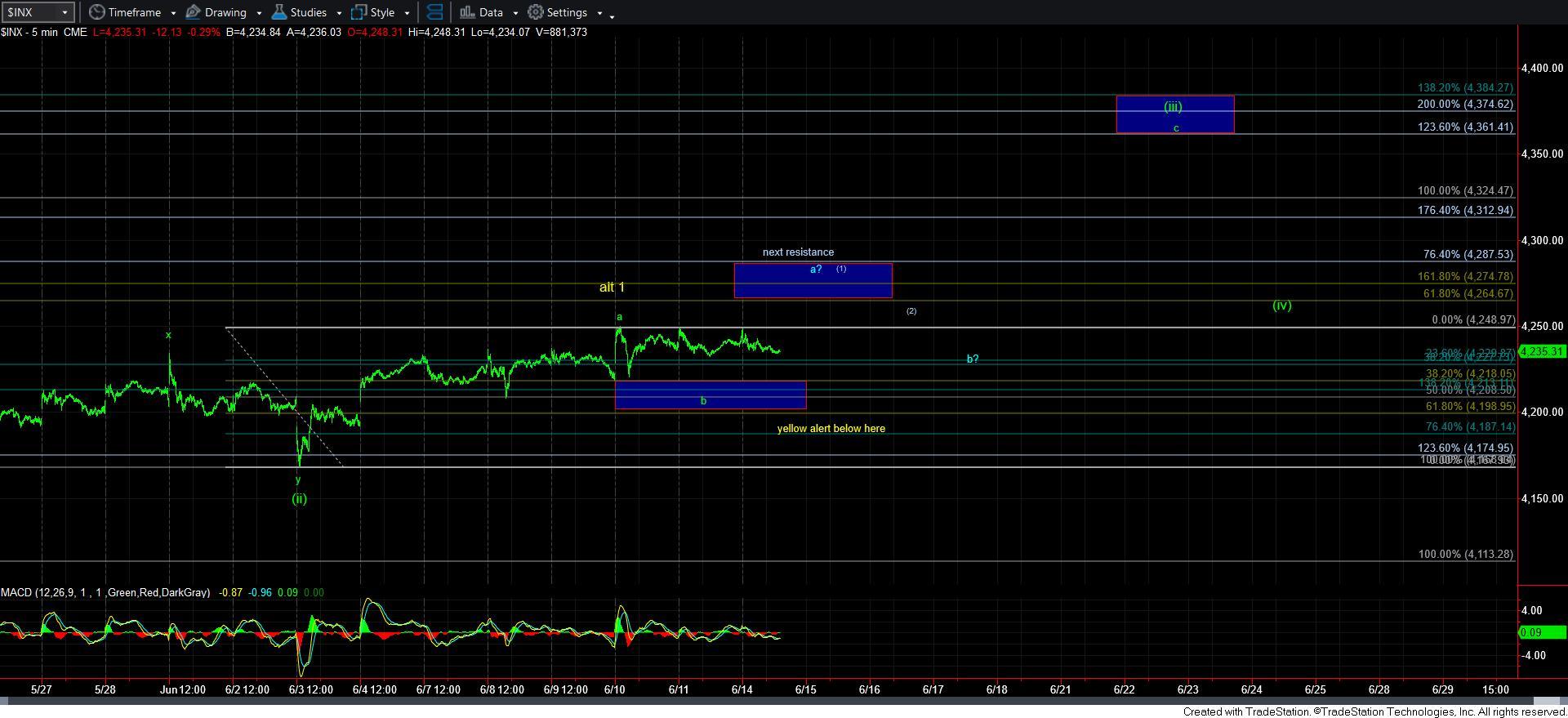 5minSPX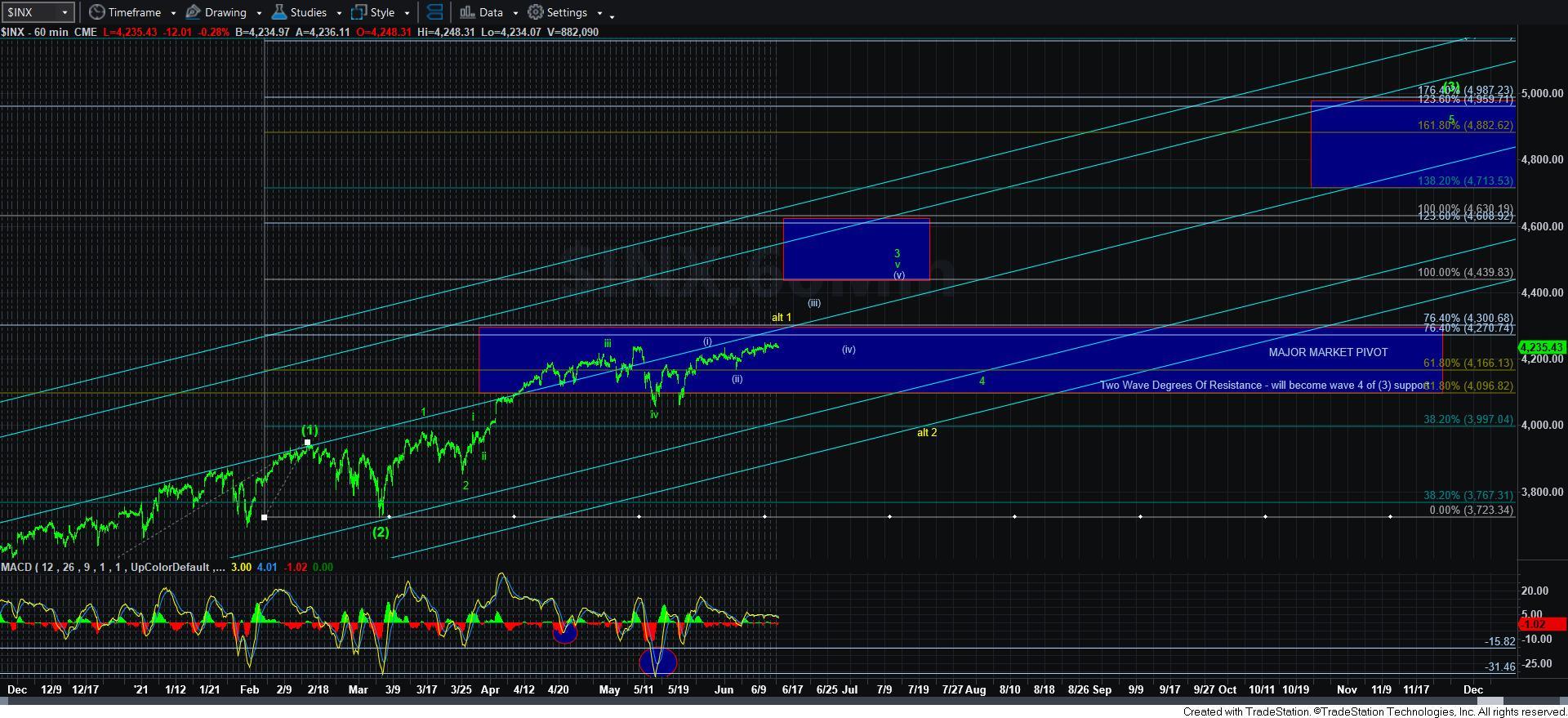 60minSPX