Quick Warning - Market Analysis for Oct 28th, 2022
As we are now approaching our target box and the weekend, I just wanted to let everyone know that risks have now risen as we are now at the end of the high probability move in the SPX.
From this point, I am expecting a pullback. Will that pullback be wave iv, or will it be a (b) wave? I cannot tell you for certain.
What I can tell you is that the high probability segment of this rally is just about done.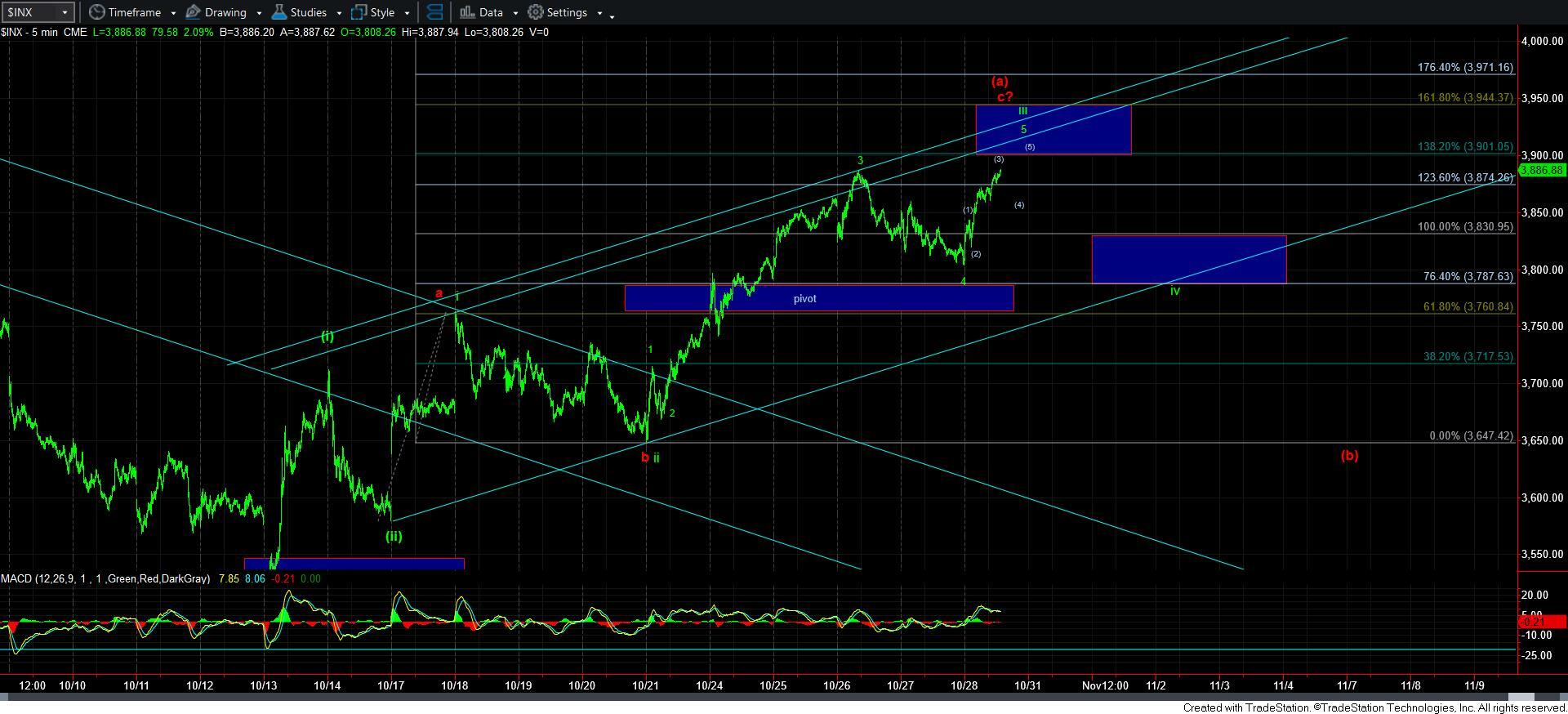 5minSPX