Quick Update On Resistance
I sent out an Alert earlier, but want to clarify this to all our members.
Based upon the micro structure in the ES, I have to move up our break out resistance slightly to the 3725ES region. If the market breaks out strongly through that region, then I have to be looking up to the 3800-3900 region next on our way to much higher levels, with 3675SPX being our MAIN support.
So, the market has run out of room for the bears up here, and they will have to put up a big fight in order to provide us a pullback before a major break out is seen.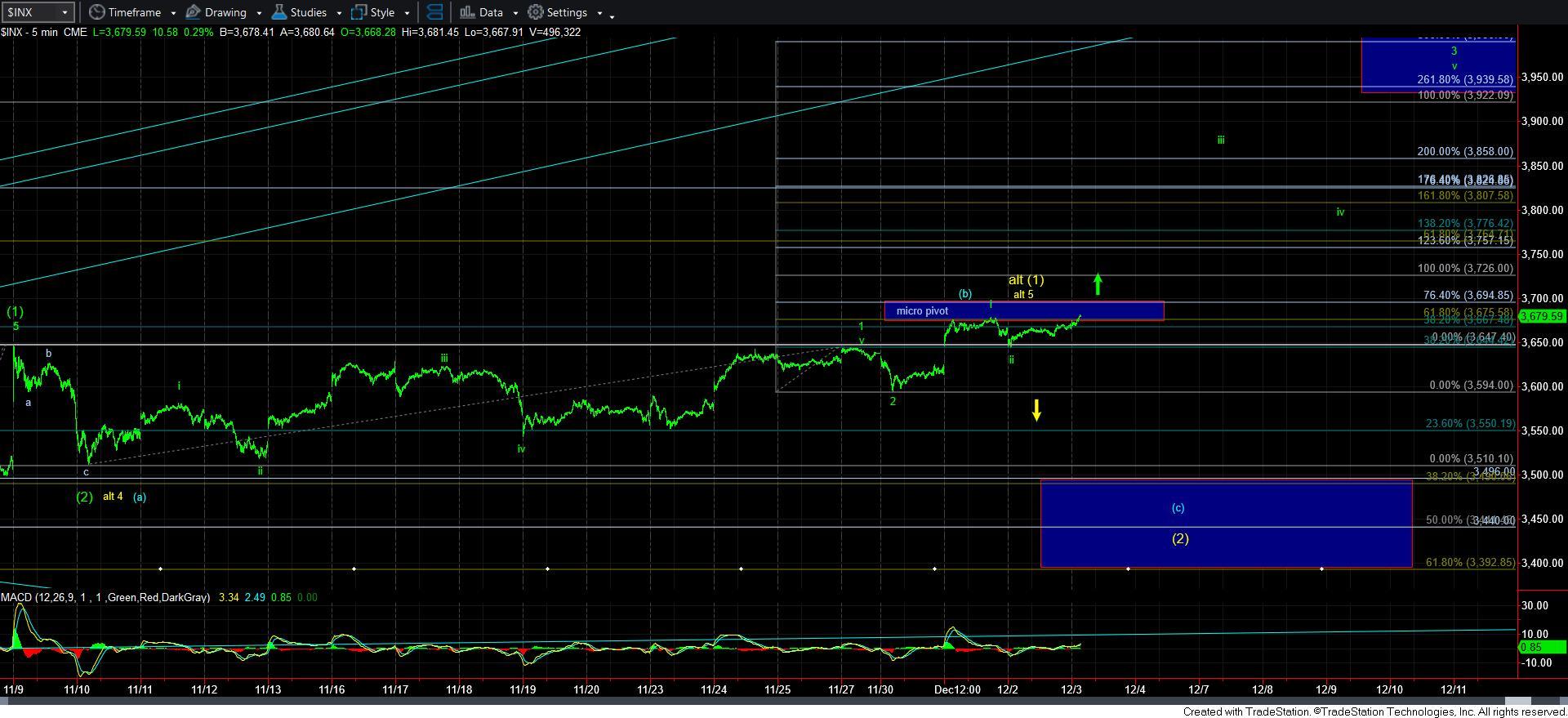 5minSPX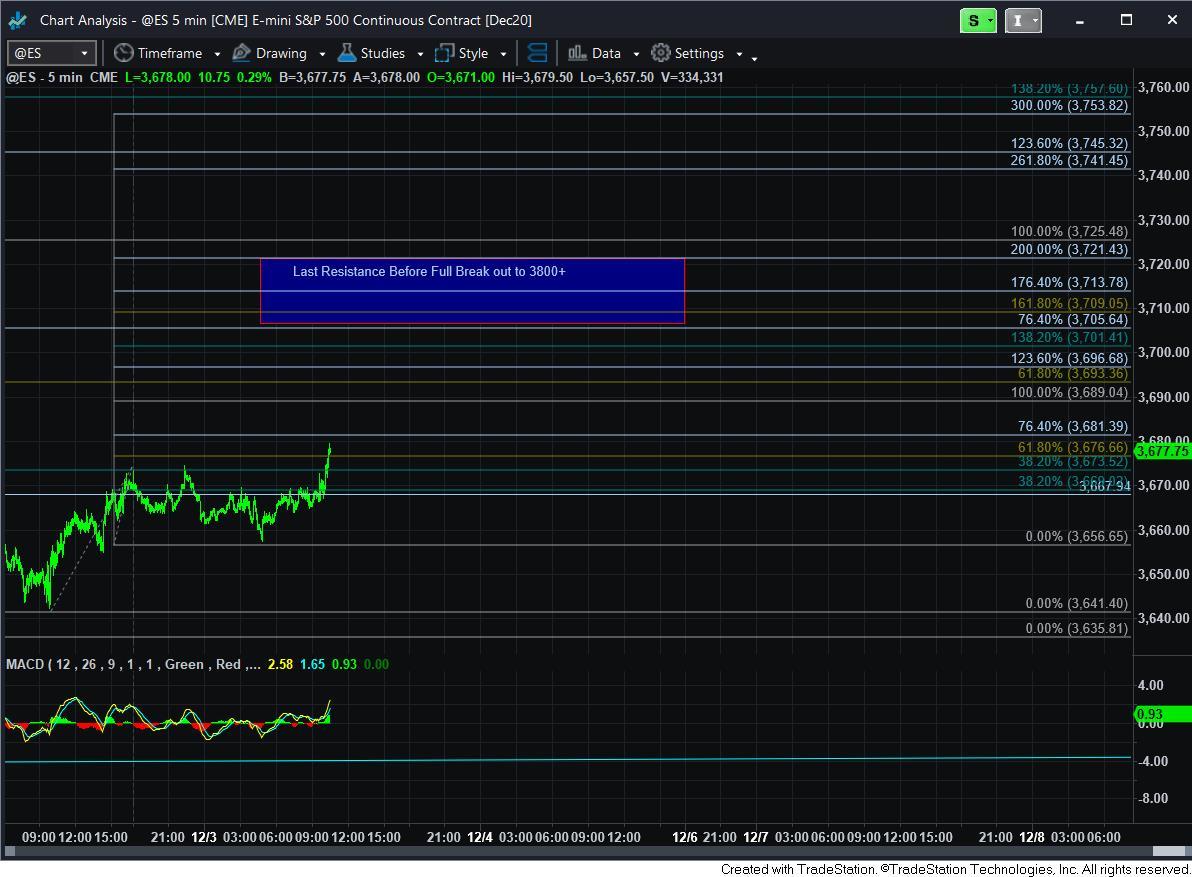 ‌5minES