I sent this out as an alert in the trading room, but I wanted to send this out to the entire membership.
I am adding a pivot below us now. The upper part is the 4625ES support that I want to see hold for this 5th wave lower low. If that breaks, and we follow through below 4600ES, then it opens the door to the c-wave in yellow taking us down in earnest, pointing to at least the 4400 region. Should we break down, the top of the pivot will become our resistance. But, I do not think this will break down at this time. Of course, we still need to understand where I am wrong in that assessment.
If this support holds, the MACD on the 60-minute chart is oversold to the point that we will likely see a very strong rally from this region. But, again, know where this is wrong. We are at a very important juncture.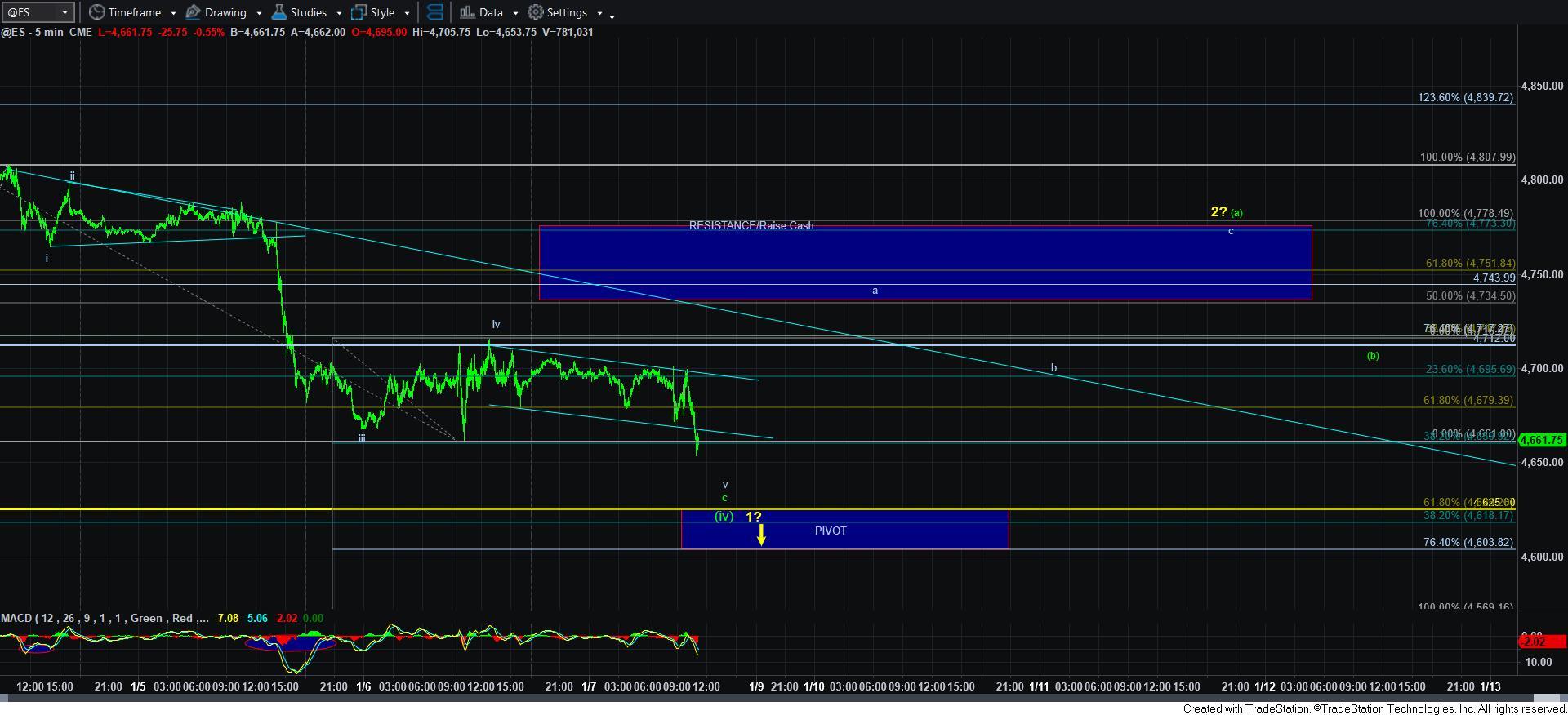 5minES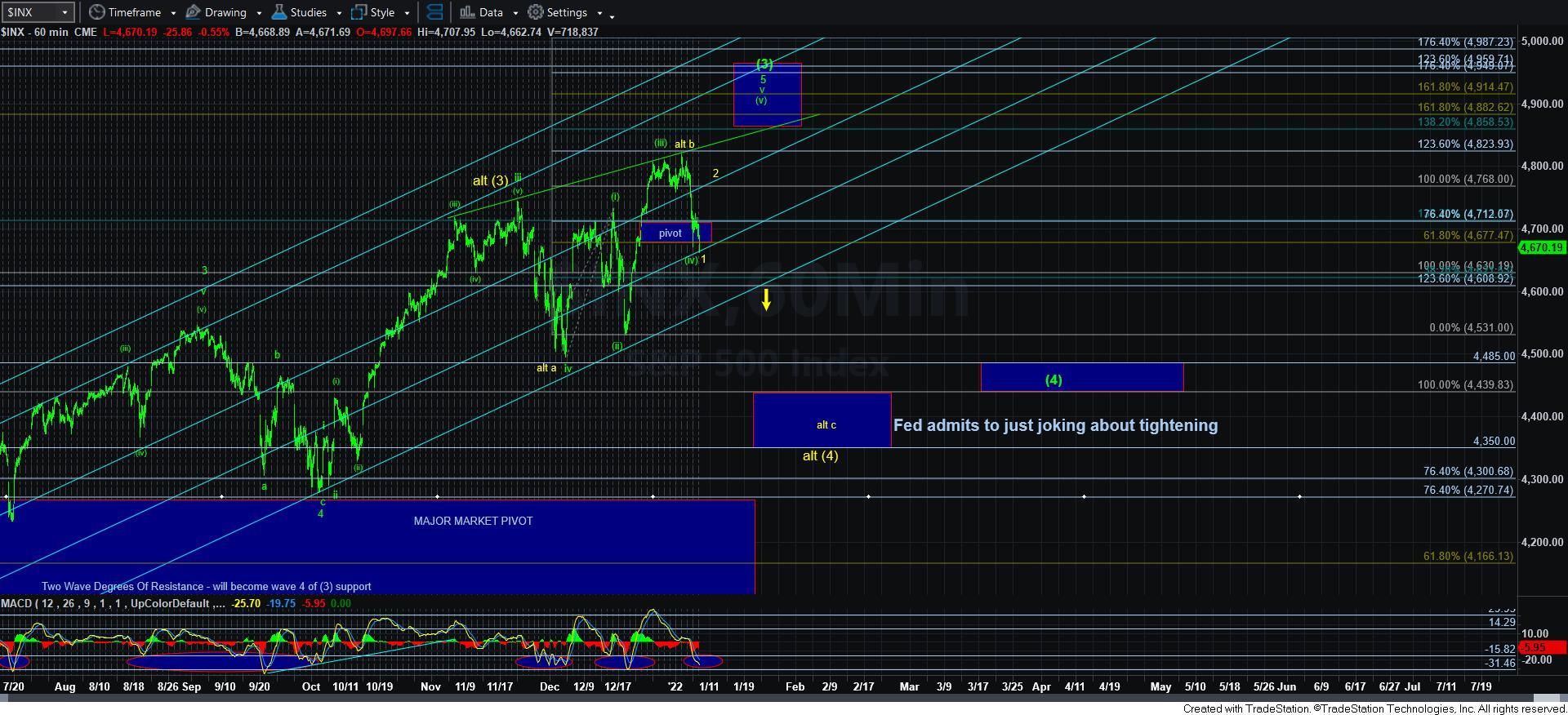 60minSPX