Quick Update - Market Analysis for Mar 15th, 2023
In the last few hours yesterday, the market provided us with more indications that we may not have yet bottomed, as we could not get through 3937SPX, and we developed a i-ii downside structure. We are now following through on it.
But, please be aware of the pivot on the 5 minute ES chart. As long as it holds, a lower low is likely. But, if we should take it out, the bulls can come roaring back in the alt (i)(ii) noted on the chart.
LAstly, as far as the purple count, I am still viewing that as less likely. And, as long as this next decline holds the wave iii target box on the 3830-3856ES region, and then begins a 4th wave bounce, then we are bottoming.
It would take a direct and strong break of 3830-3856ES for me to reconsider the purple count.
But, may I remind you that for MOST of you, you would likely want to wait for a 1-2 set up as shown on the 60-minute chart before you start to look aggressively to the long side of the market.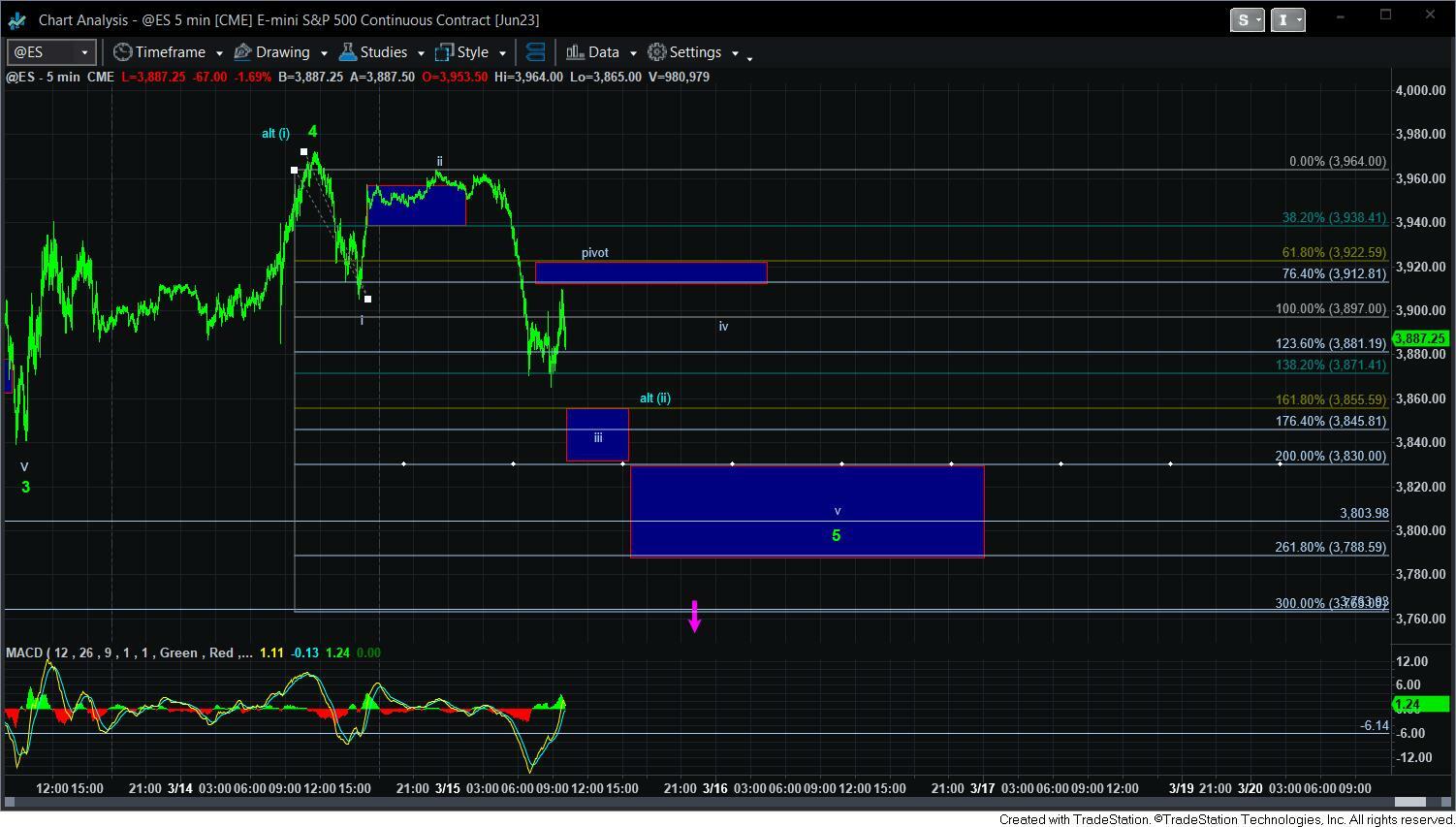 5minES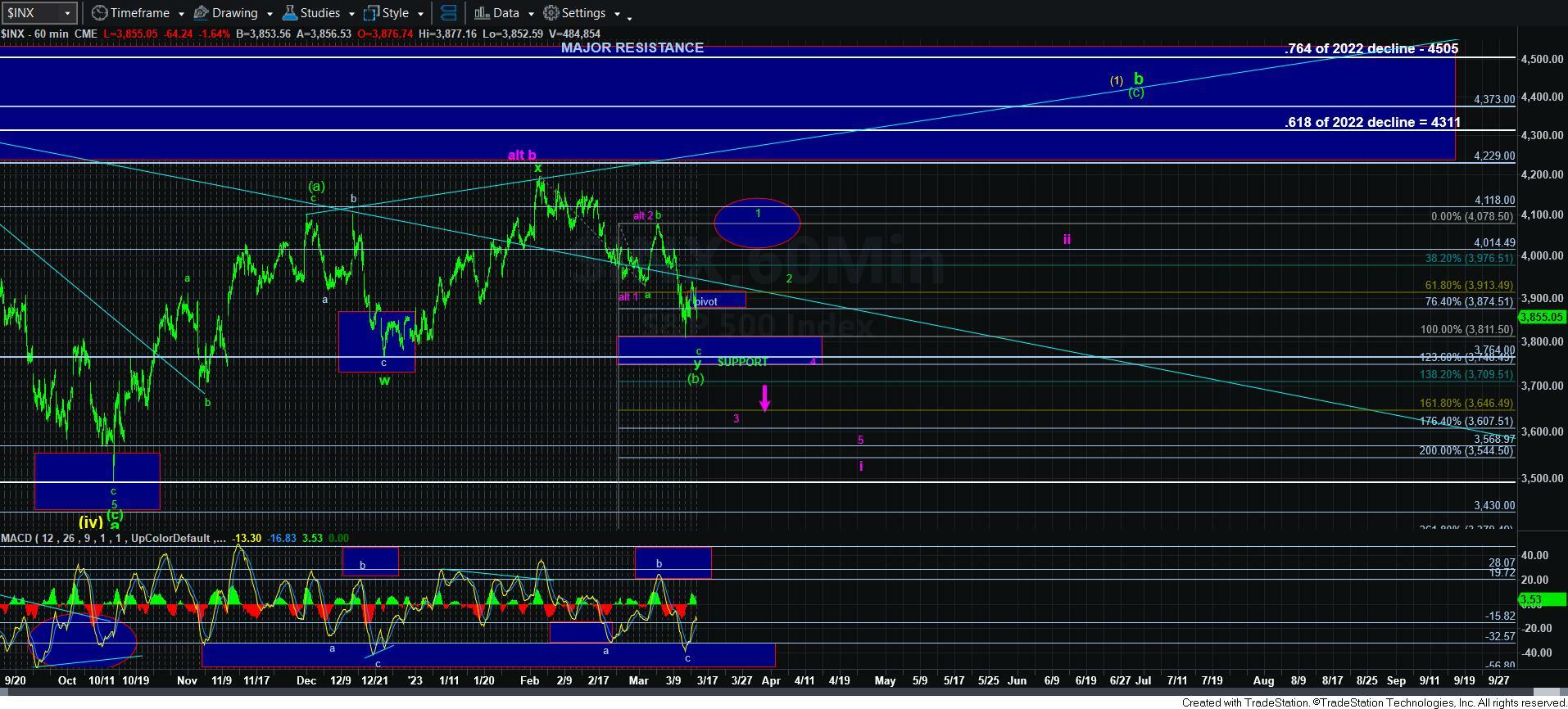 60minSPX