Quick Update - Market Analysis for Mar 1st, 2023
With the market moving below last week's low, I am forced to move into the w-x-y larger [b] wave structure. However, I am unsure where that will bottom, as the structure to the downside is not offering a lot of clarity at the moment.
This region has offered tremendous whipsaw, and it still may not yet be done. In fact, I can even see a rally back to the 4020SPX region, which still resolves down to the box below for the bigger [b] wave. So, I guess the main guidance I can provide at this time is that as long as we remain below 4020SPX, I am looking down.
The ideal target is the w=y region, which is the top of the box at 3858SPX. Yet, take note of the divergence on the 60-minute chart, with the daily MACD also dropping into its support box.
So, for now, I am simply looking lower with the ideal target box outlined on the 60-minute chart. However, should we see an impulsive move through 4020, then I have to again begin looking up to 4300+.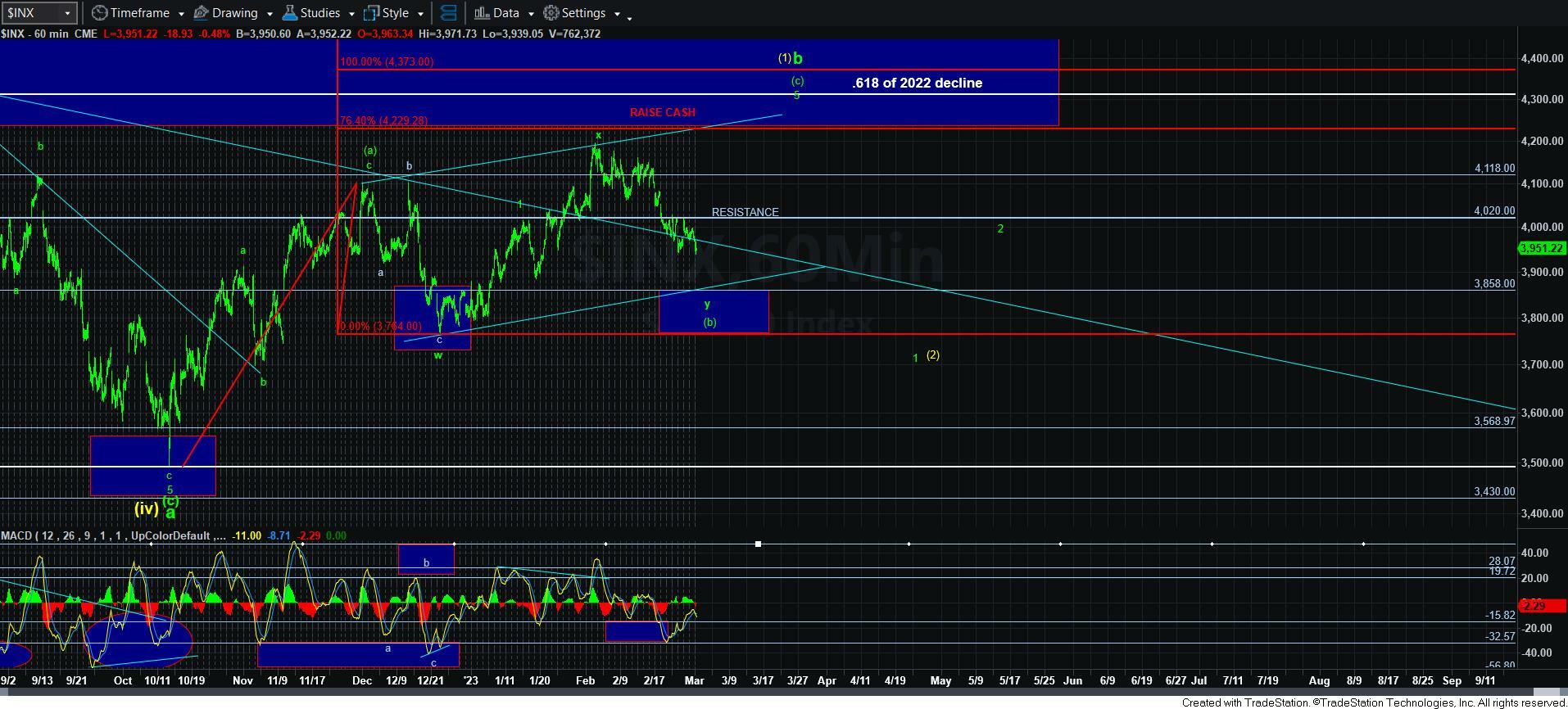 60minSPX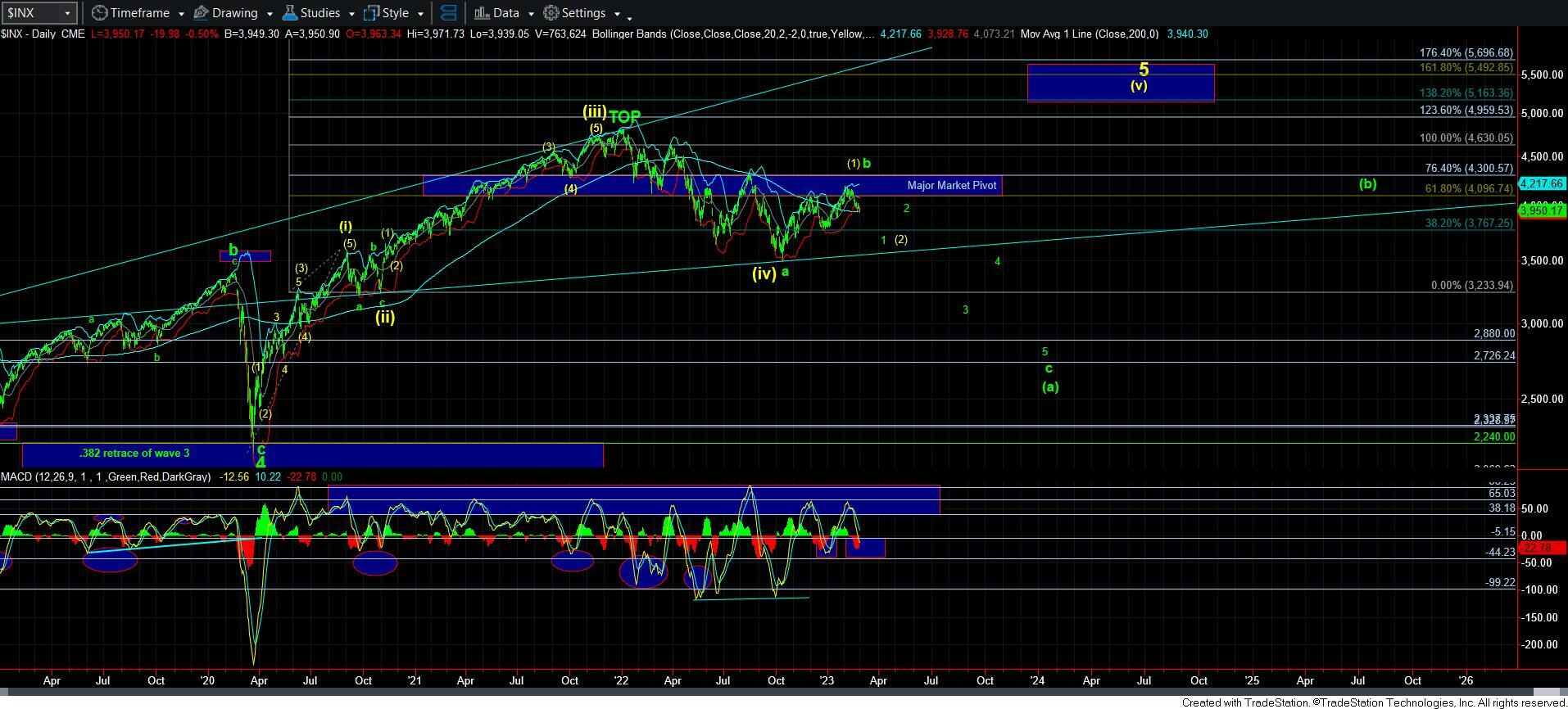 SPXDaily