Quick Update - Market Analysis for May 12th, 2022
With the market move up off the lows today, I want to highlight three things.
First, that can now be 5 up off that low, which makes the green (4) hang on by its fingernails.
Second, that 5 up can be an a-wave in the wave (iv) bounce.
Third, I did the exact calculations for the pivot, and I have to slightly modify it to 3975-4010SPX.
So, ultimately, as long as we maintain below 4010SPX, pressure if down. But, if the market can build off the potential 5-waves off the low and complete a bigger 5-wave structure through 4010SPX, then I am going to look for wave (5) to continue in green.
So, quite important today as I mentioned earlier.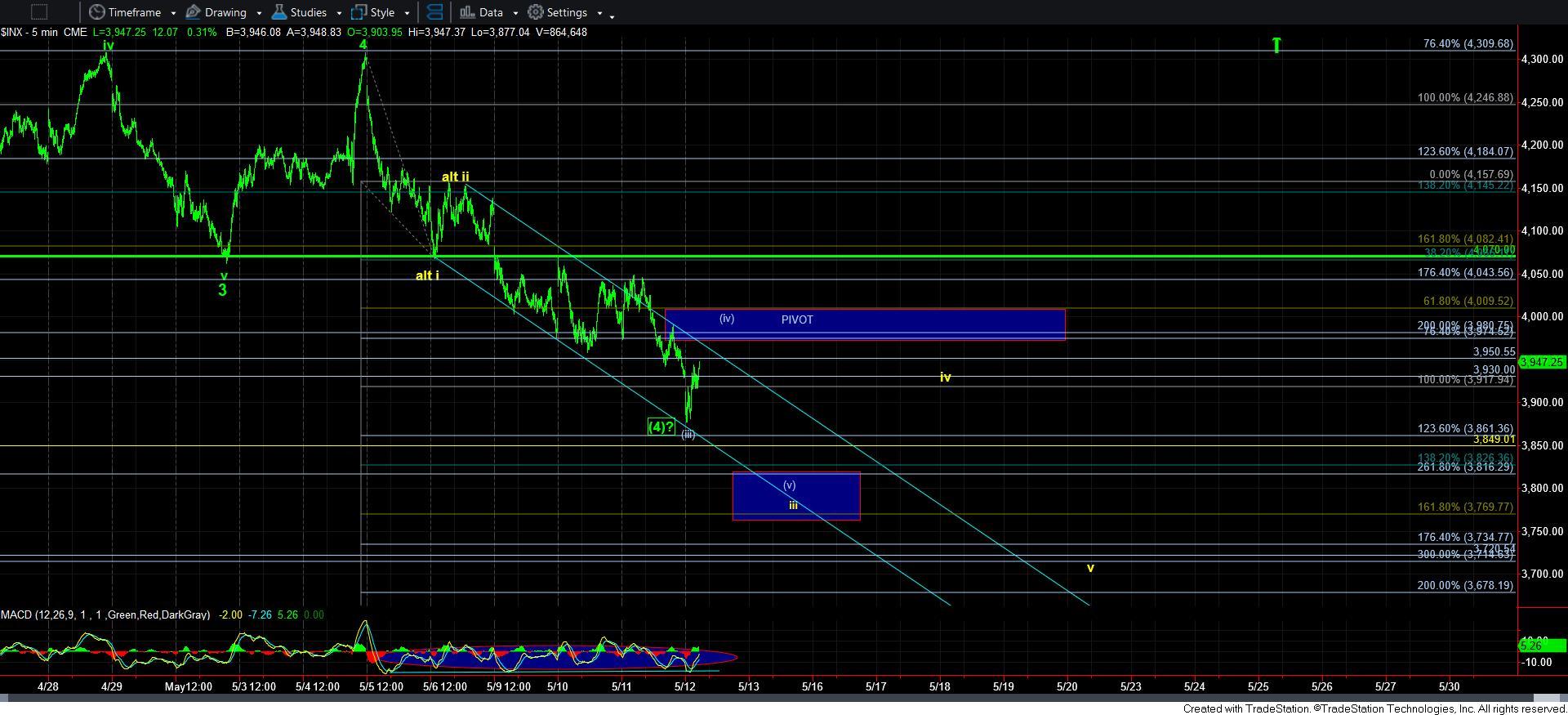 5minSPX