Quick Update - Market Analysis for Jan 31st, 2022
We now have an [a][b][c] structure into today's high, and we are striking the region wherein [a]=[c]. Moreover, we are striking the region that would provide us with a standard Fib Pinball structure for a 5-wave [c] wave. So, it is reasonable to expect topping in here.
However, I want to remind you about how oversold the market has been. And, if momentum picks up from here, it is easy for us to push through this resistance and continue to confirm that the alt (4) count is what we will have to adopt.
So, the market is going to make a decision very soon. If we are topping in wave iv, this should be it. And, then we MUST see a CLEAR 5-wave decline to begin the wave v to lower lows. Otherwise, we will begin planning for the rally to 5500 as we look towards the rest of 2022.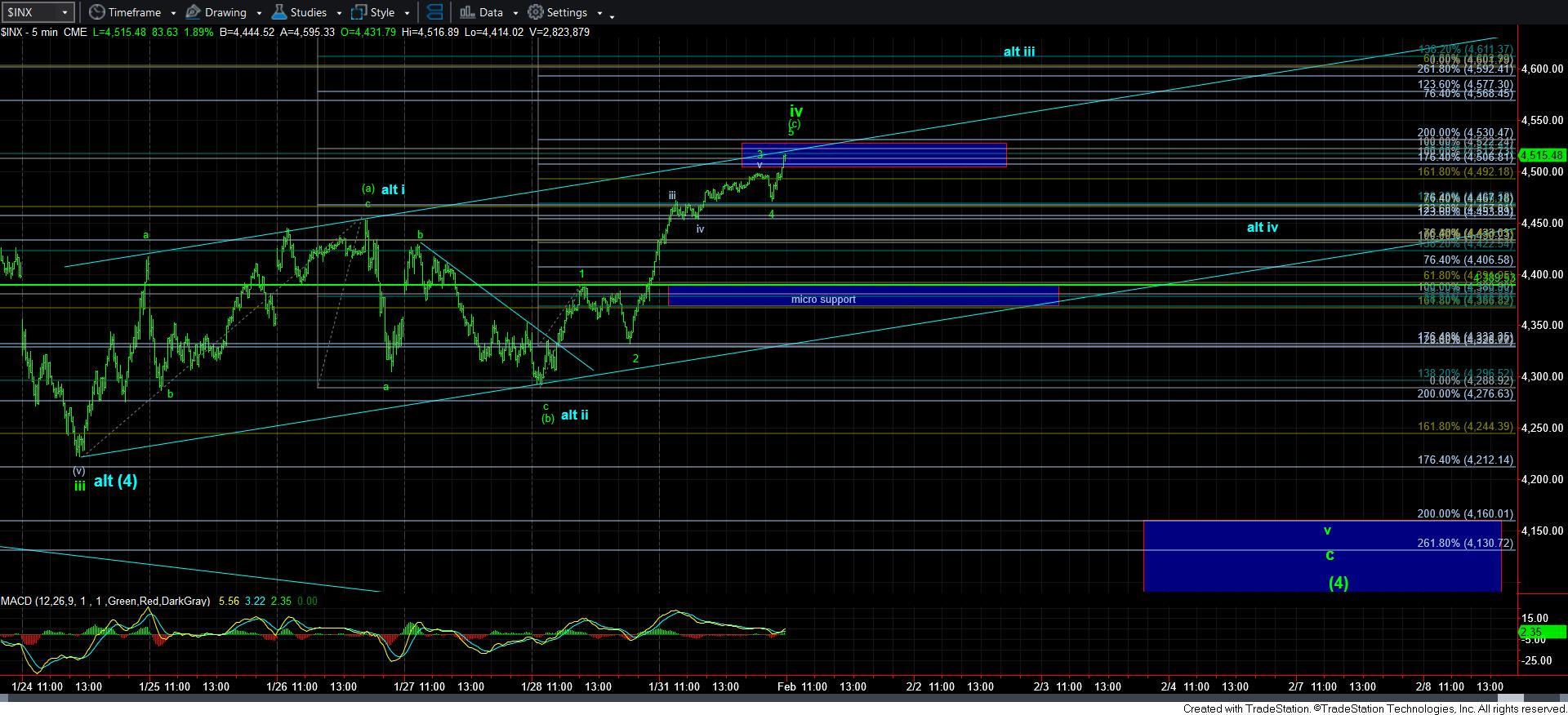 5minSPX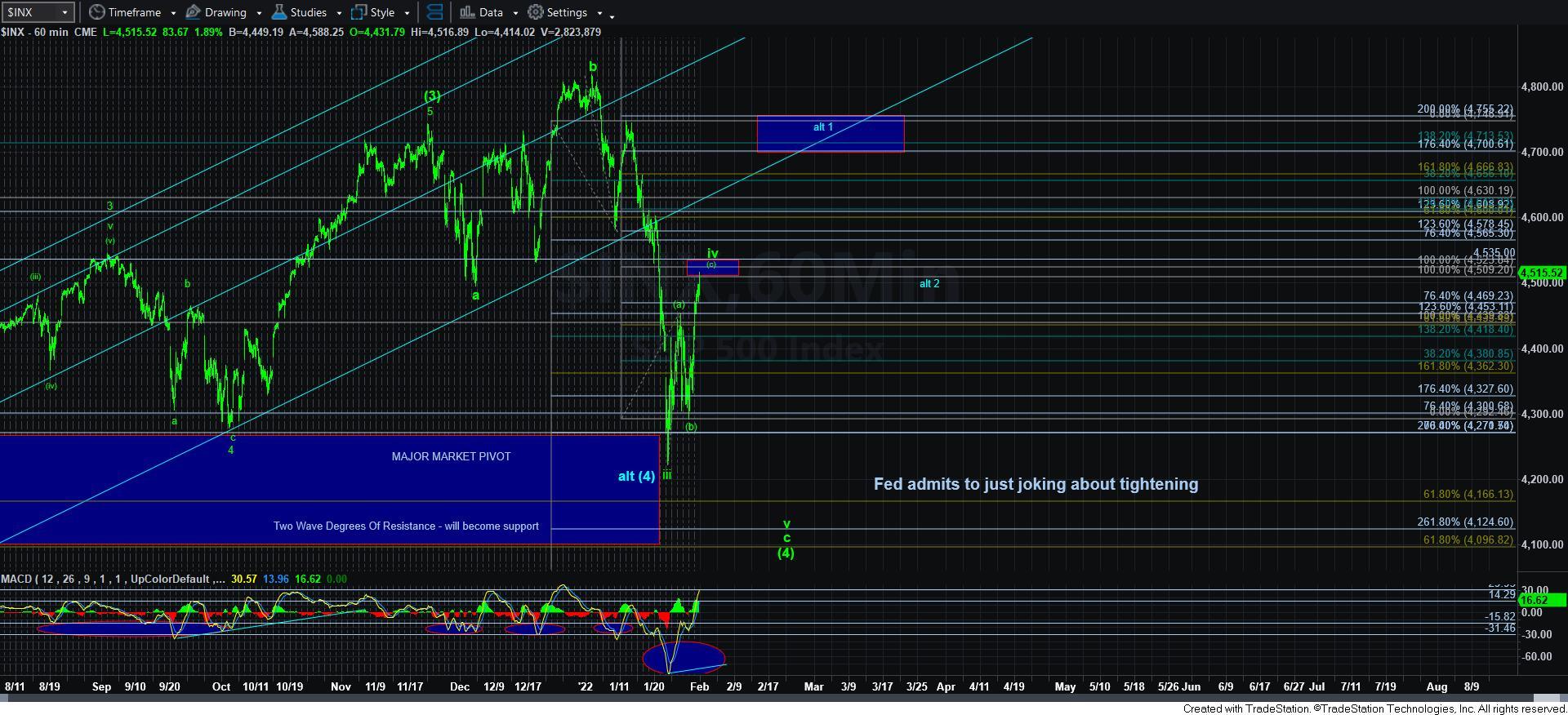 60minSPX