Quick Update - Market Analysis for Jan 24th, 2022
I just wanted to send out an early update, and will follow up with a more detailed one later.
We are now at the bottom of the support region on the daily MACD and we are extremely oversold. The action clearly suggests that we can bottom within the lower half of our Major Market Pivot, but I want you to realize that every time we have been this oversold, the reversal has been quite violent.
My expectation is that we still have AT LEAST one more iv-v to complete before this completes this c-wave of (4), but I just want to give you a bigger perspective. Consider that the upside potential is now almost 1300 points, whereas the downside risk is about 150 points point.
I am still awaiting the next bigger bounce to tell us where we will finally bottom. But, if the next rally is CLEARLY impulsive, then I will view the bottom as being struck down here sooner rather than later.
I will be back later with a more detailed update.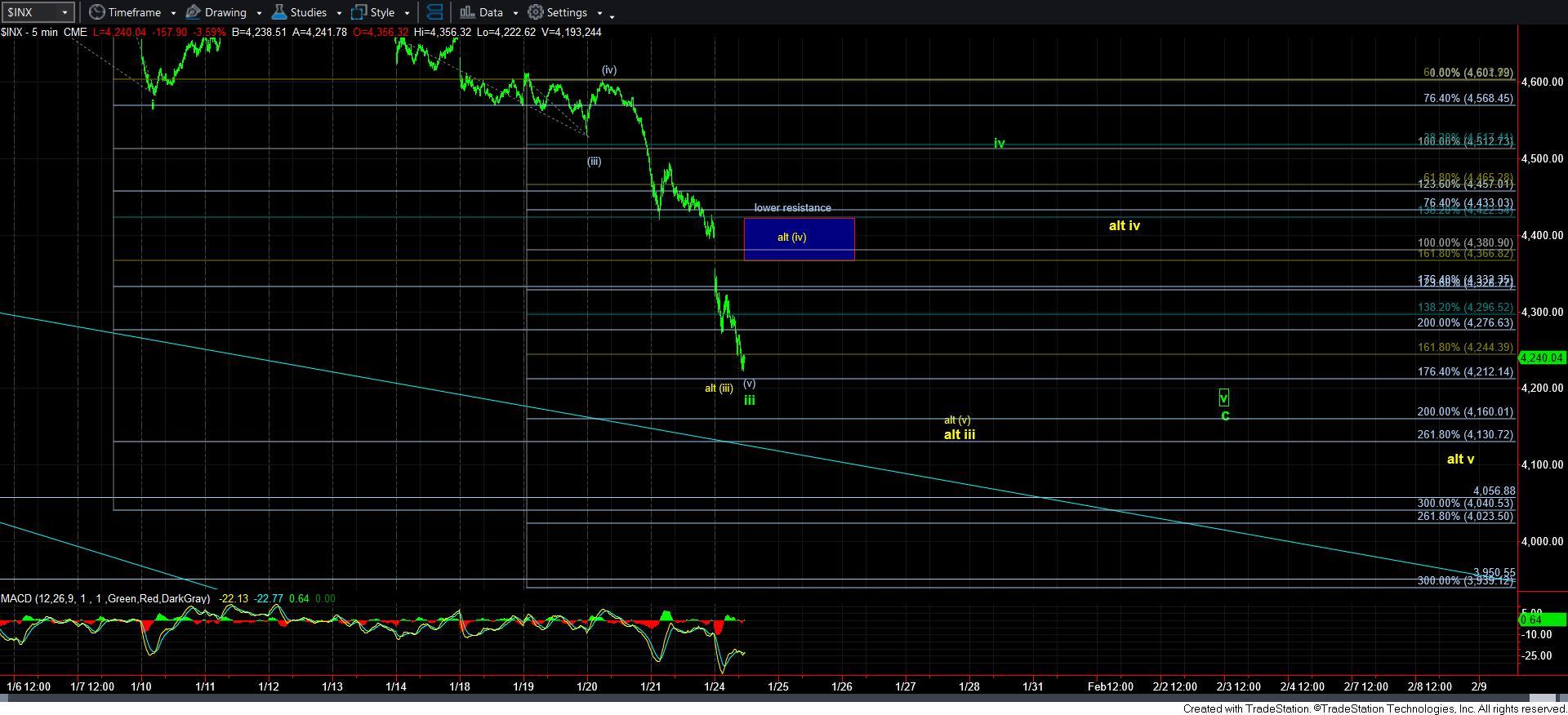 5minSPX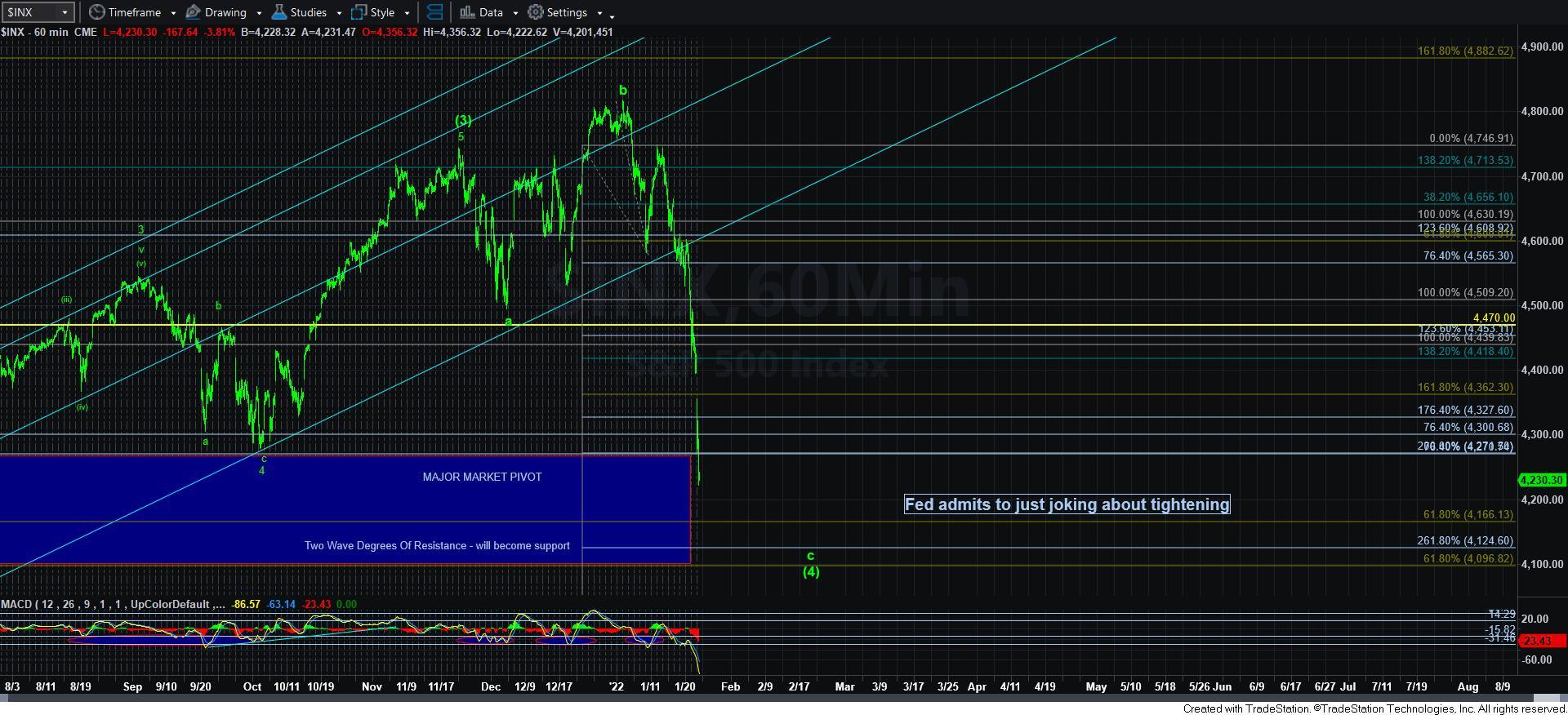 60minSPX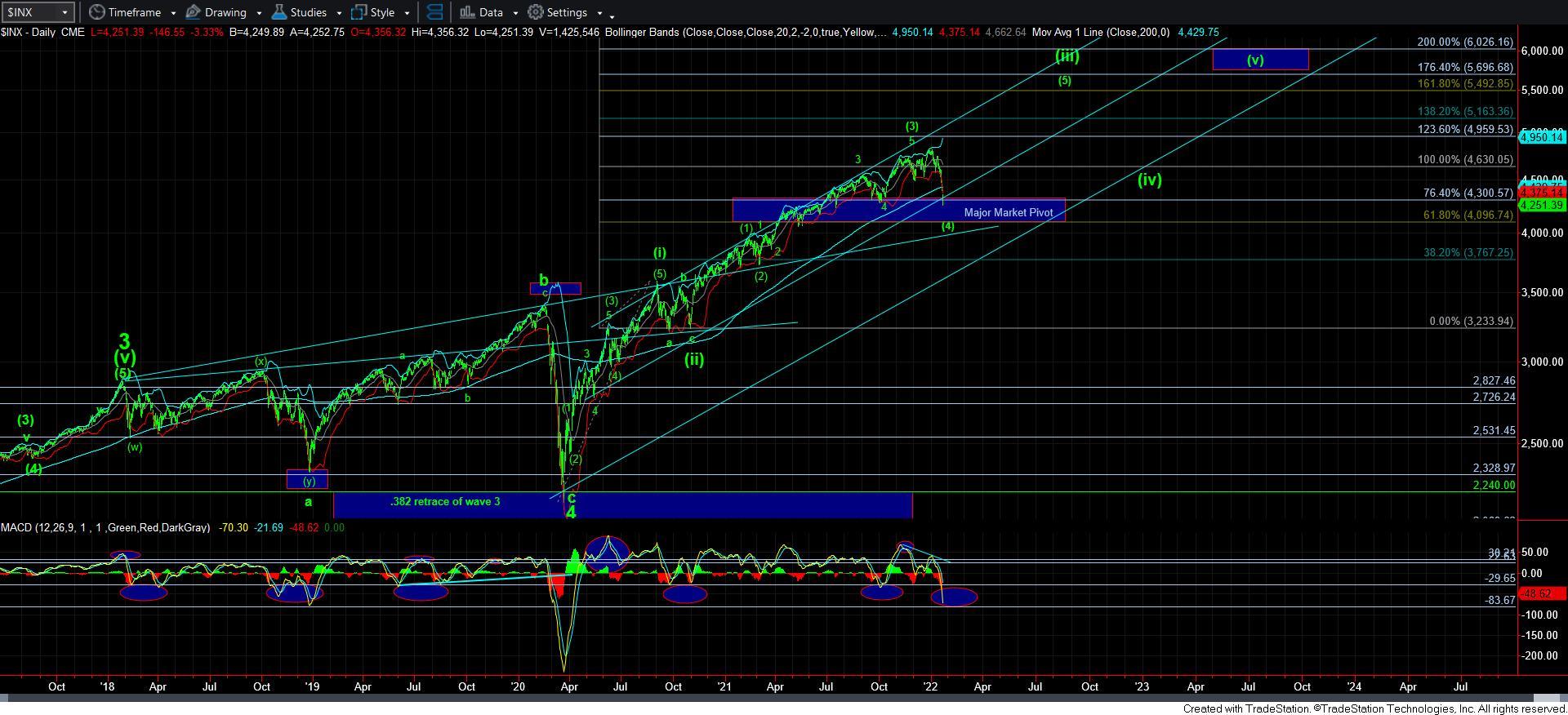 SPXDaily