Quick Update - Market Analysis for Aug 5th, 2021
With the market finally pushing through resistance, we now have the potential for a 5-wave rally off what can be a completed b-wave.
But, I want everyone to remember what I have been saying over and over regarding what the trigger is for us to rally to 4550+ - - - I MUST see a corrective retracement in wave (2), followed by an impulsive rally through the high of wave (1). And, I will likely rely on the high made in the futures as it seems it will be higher than the cash market if we begin wave (2) tomorrow before the market opens.
The alternative count is now shown in purple on the 5-minute SPX chart, which suggests the b-wave is not yet done. But, again, PLEASE remember what I am looking for as our trigger to 4550+. Otherwise, we can continue to "correct."
Unfortunately, this region is not leaving us a strong pattern just yet, but should we see the (1)(2) trigger to the upside in the coming days, it will solidify the pattern for quite some time to come.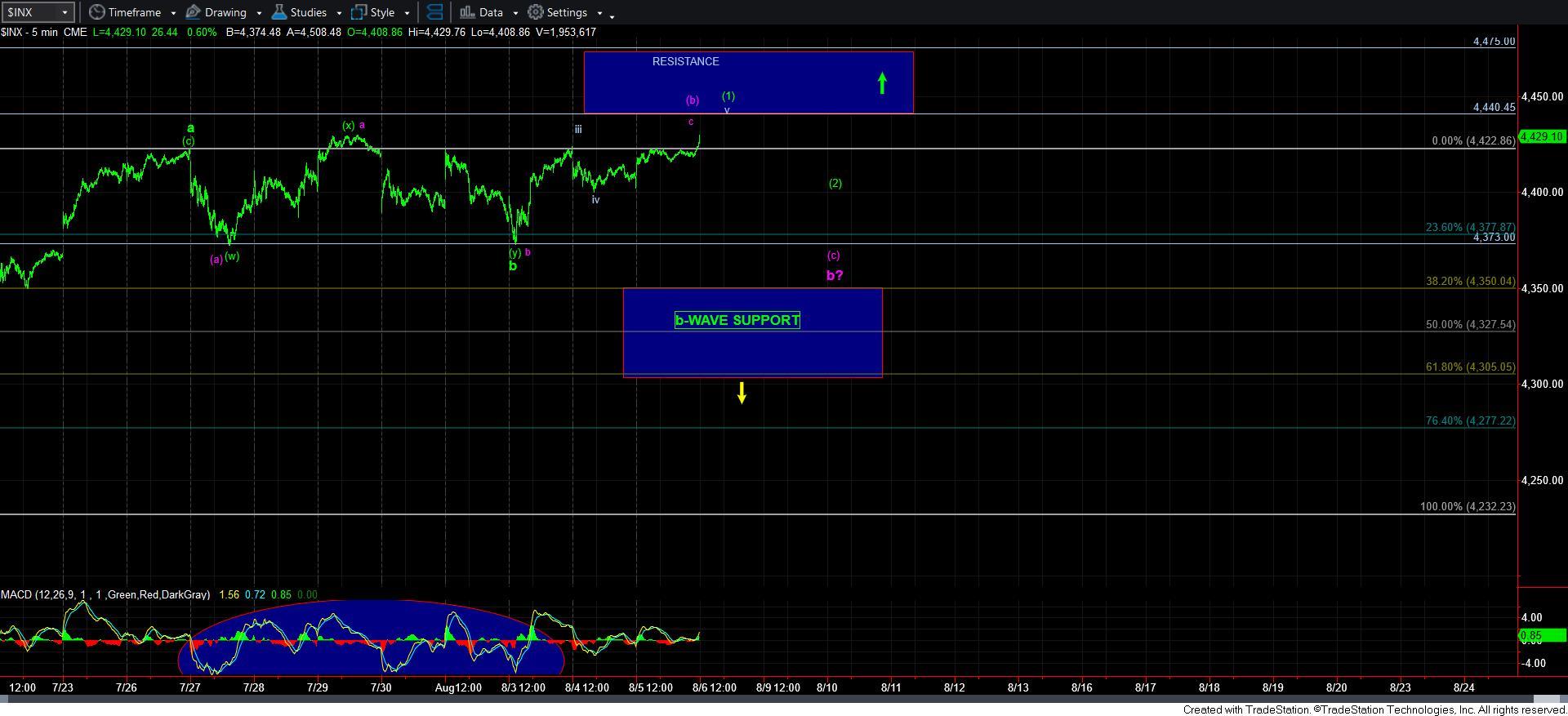 5minSPX