Quick Update - Market Analysis for Mar 18th, 2021
Time for a bit of a pep talk about the equity market.
As we expected a difficult and whipsaw week coming into the week, the market has not disappointed. But, the ES has now provided me with a potential for which I MUST make you aware, even though it is not my primary count for now.
I am currently counting yesterday's action as a high b-wave within a wave iv flat, as presented in green. That leads me to look for a higher high to at least the 4030ES region to complete a leading diagonal for wave v of 1.
However, we also have a new all time high yesterday, and that is followed by what can arguably be counted as a 5-wave decline. This has opened the door a bit more to the potential for the yellow count, so I want to note what to look for.
I think we will likely hit a low today, and then bounce. Moreover, that bounce is likely going to be corrective looking, since even in my primary count, it would be an a-wave within an a-b-c structure for wave v of i in a leading diagonal.
The BIG key is whether we then break back below whatever low we strike today after that corrective looking bounce, or whether we are able to take out the overnight high first. If we fail to take out the overnight high, and then break back below the low we strike today, then it would make the yellow count a much higher probability, as it could mean a 1-2 downside structure for the yellow c-wave count.
However, if we are able to take out the overnight high, then we are likely heading up to the 4030ES region to complete wave v of 1 of [3], which will then suggest we spend a good part of next week in a wave 2 pullback back towards the 3900-3950 region. So, either way, whipsaw will likely still be the order of the day into next week.
But, I wanted to at least highlight for you the potential pitfalls we may face in the coming few days based upon the current structure.
In the meantime, I think the RTY/IWM is in a bit better posture with it completing its wave [iii] of i just shy of the 1.618 extension, and with yesterday's low being the wave [iv] of i, just below the 1.00 extension, typical targets for these wave degrees. So, as long as we hold over yesterday's low, I can view the RTY/IWM as set up in a [1][2] structure for its wave [v] of i.
But, keep in mind, should the alternative in yellow present itself in the coming days, it will be another opportunity to buy long positions as it would only mean a larger wave [2].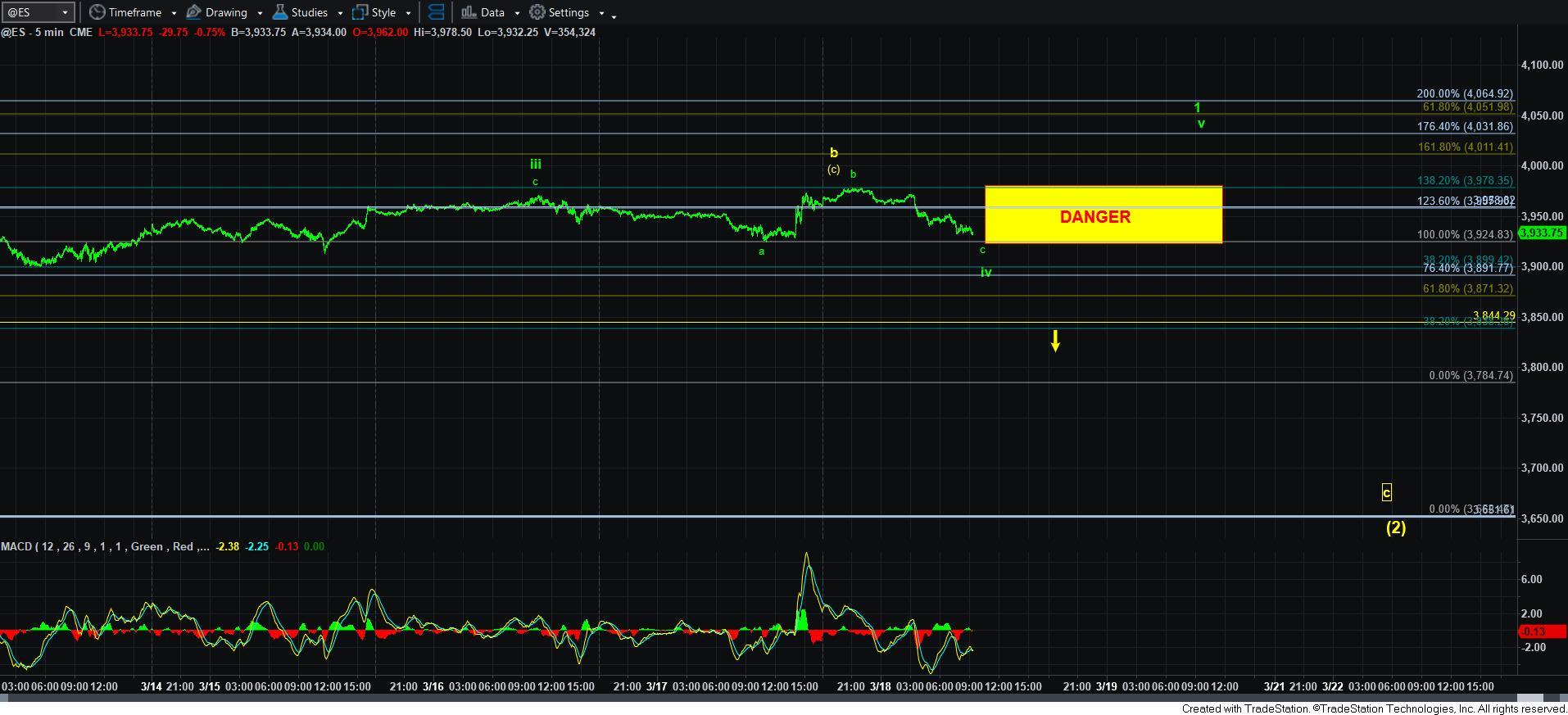 5minES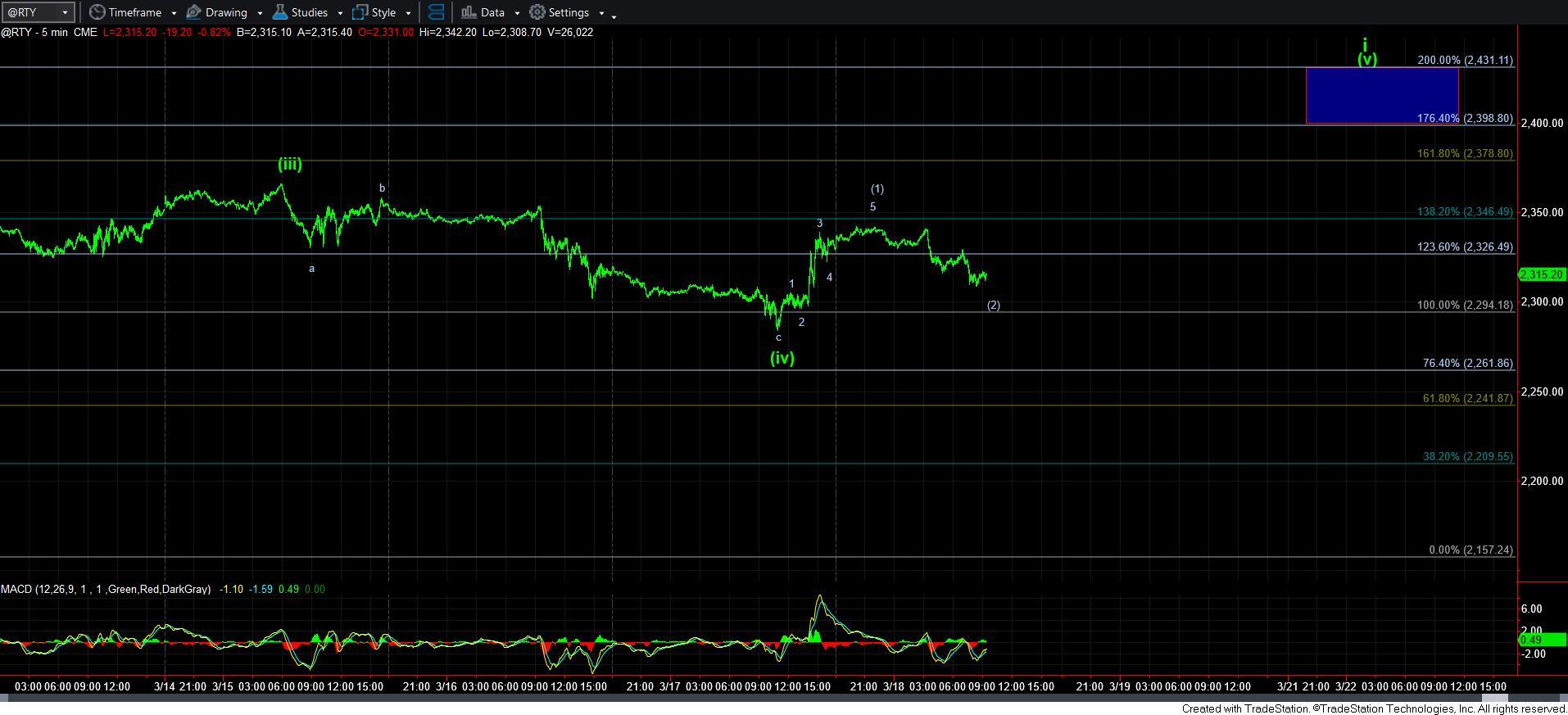 5minRTY