Quick Update - Market Analysis for May 17th, 2017

I wanted to send a quick update to the entire membership, due to the extensions overnight. While the 2381/83SPX was my initial trigger based upon the proportions the market gave us yesterday, I have to slightly modify it to 2377SPX, which is a 2.618 extension down, and a 1.00 extension up, which can still support a 4th wave pullback in the blue count.
So, yes, I am still trying to be cautious with regard to any bearish potential because this is a bull market. It will now take a strong and sustained impulsive break of 2377SPX (4 points lower than before) to provide strong confirmation that we are in a c-wave down.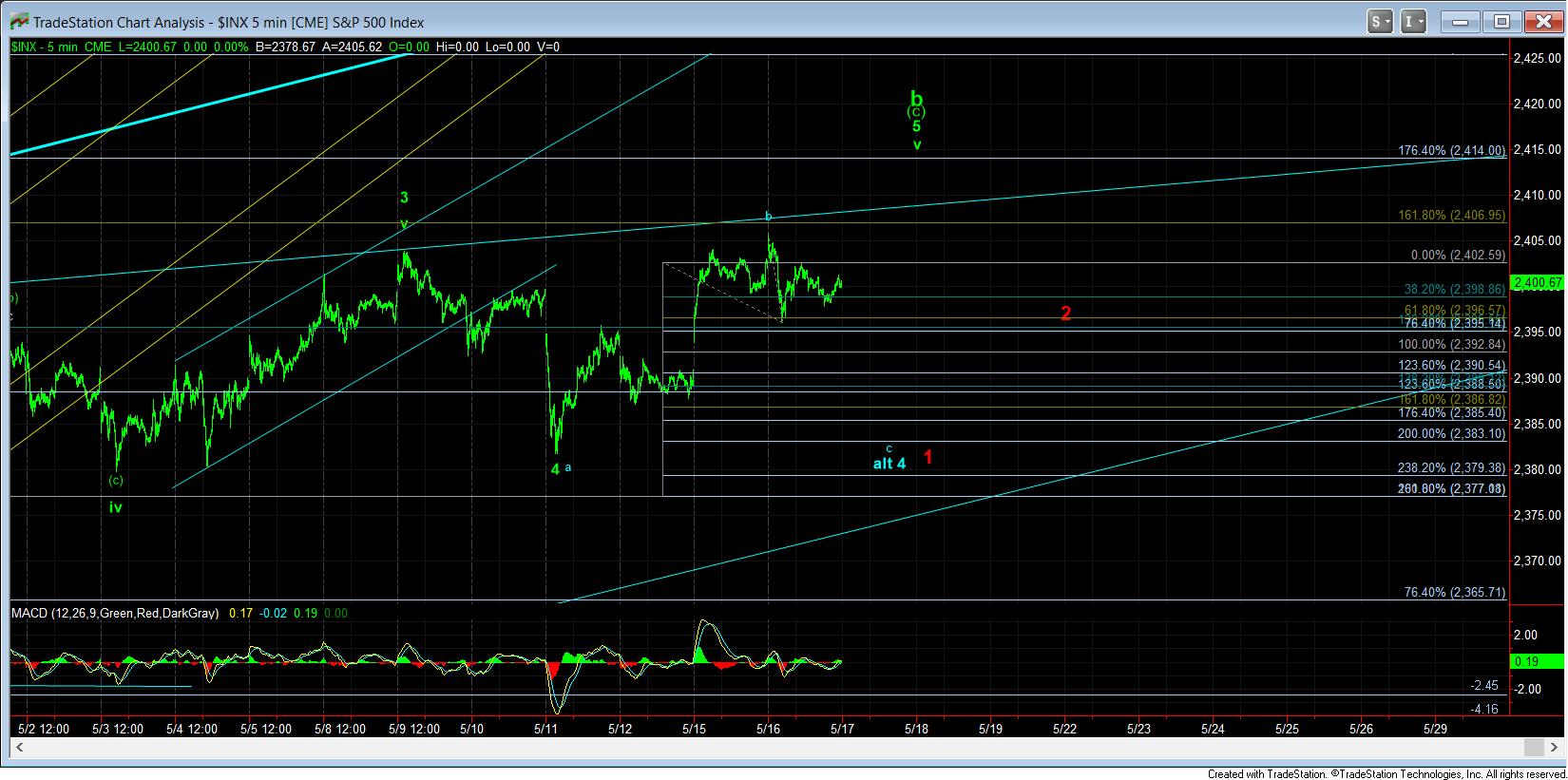 5minSPX