Quick Update - Market Analysis for Feb 1st, 2017
I am sending this out as a member wide update, as I think the probabilities have slightly changed in my view, and wanted to alert you to the potential. From today's high, we have what can be 5 waves down. That does put more pressure on the bulls, and opens the door a bit more to the bigger 4th wave pattern, which was only an alternative count before.
While the probabilities have slightly now swung in my mind, I have to say that I cannot say this is how I view it with a HIGH probability, but just more probable than the count taking us higher in the diagonal. Unless the market can rally over today's high to make me reconsider, this is how I am now viewing the patterns.
Please also note that under both scenarios, I still think we would be churning within this general region before we made a serious attempt at the 2400SPX region next.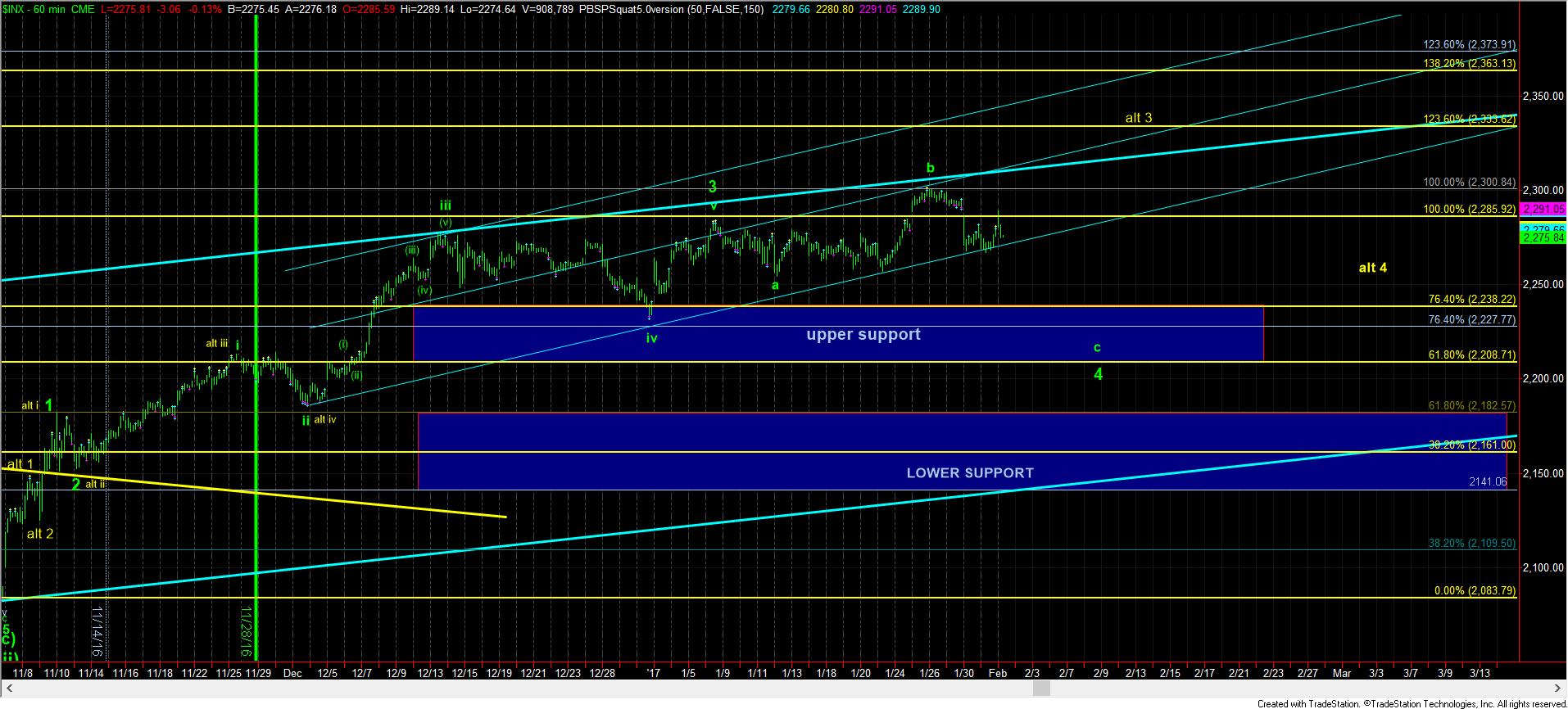 1turnchart