Quick Morning Update - Market Analysis for Mar 3rd, 2023
The market has now provided us with 5-waves up off yesterday's low in the futures. This now makes next week's price action quite critical, and this is where Fibonacci Pinball will shine in guiding us in the coming week.
The first question which we will begin to answer today is if the next pullback will begin in corrective or impulsive fashion. If we begin in impulsive fashion to the downside, then we are going to be tracking the path down as shown on the 5-minute SPX chart, with this 5-wave rally being a c-wave in a bigger b-wave within the green (b) wave, pointing us down to our support box below.
However, if the next pullback is clearly corrective, then we will be tracking the next rally to see if we get another 5-wave structure at a higher degree. If we get another 5-wave rally at a higher degree, then we will be setting the bottom to the (b) wave at yesterday's low, and it would complete wave 1 of the bigger c-wave rally to the 4300+ region in the coming weeks.
Yet, there will be several points of potential pitfalls before we can be sure that a wave 1 has completed. We will be following any rally higher up with our Fibonacci Pinball structure, and if we fail to hold a support within that structure, that will provide us with an early signal that we will be dropping down to the lower support region presented on the 60-minute SPX chart.
But, again, should we see a corrective pullback over the coming day or two, and then take out the high we create today, that will open the door to begin a rally to 4300+, as long as the market does not faulter on the next higher degree 5-wave structure for wave 1 of the c-wave to 4300. Any faulter will point us lower towards the support box below.
I am unsure as to how this resolve, but the market is now providing us with something it has not provided us for many weeks - good parameters. And, that is where our Fibonacci Pinball structure will shine in the coming week.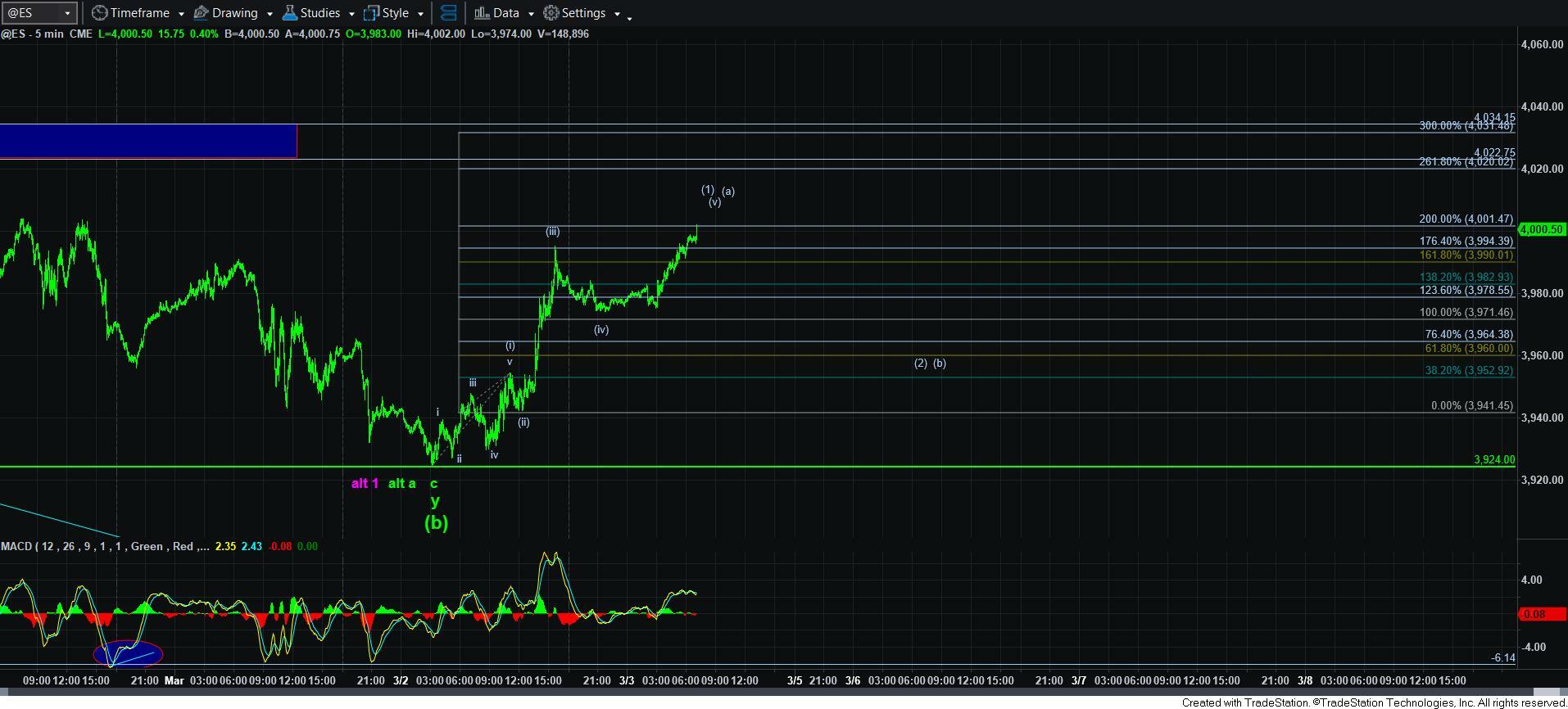 5minES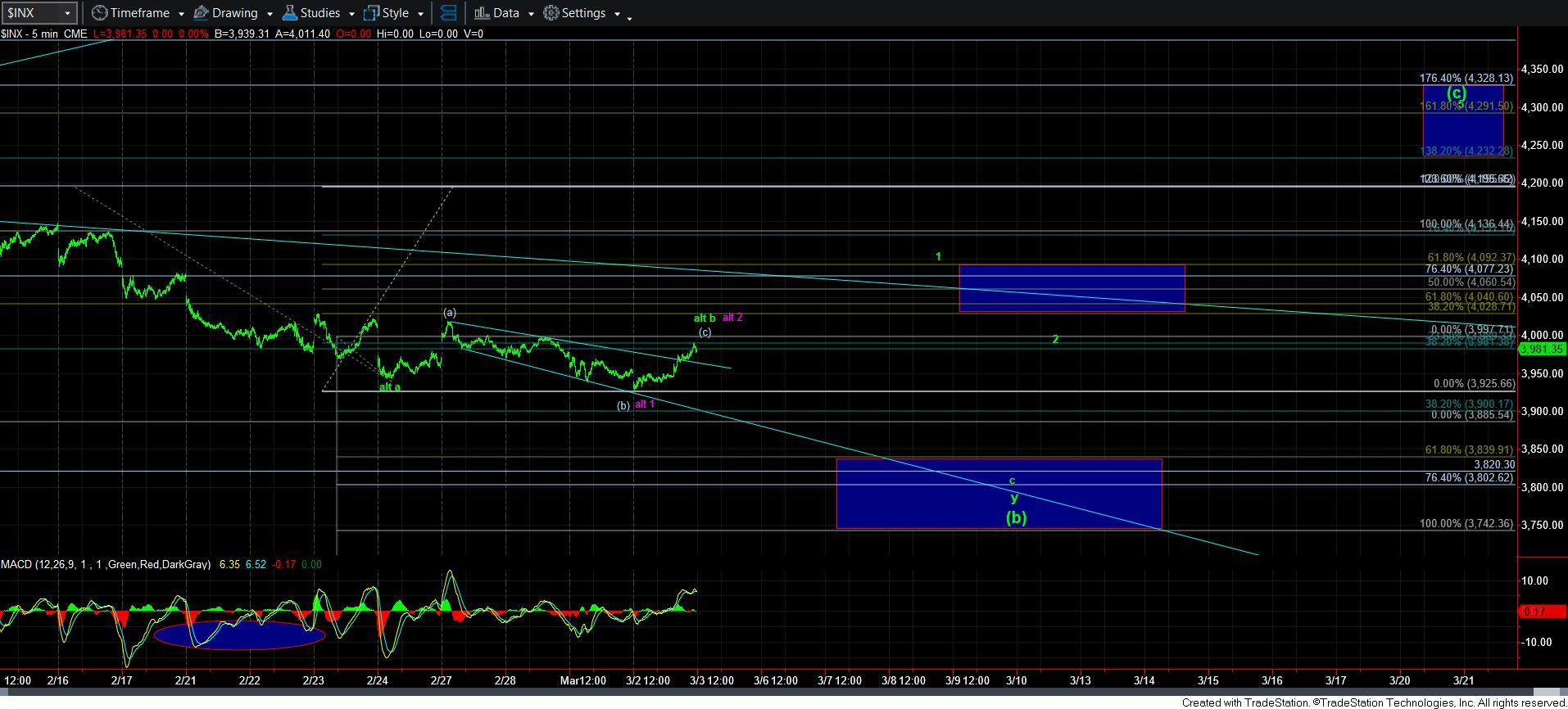 5minSPX
60minSPX