Quick Additional Update - Market Analysis for May 18th, 2023
With the breakout over the 4193 level we can officially remove the green triangle count. Ideally, we should still push higher to finish the wave 5 of (c) of b. I do want to note that we technically have enough waves in place to consider a top in place so the structure of the next leg down is going to be very key.
As long as the pullbacks remain corrective in nature then we still should push higher to finish off the wave 5 of (c) of b. If we see a five-wave move to the downside then it opens the door for all of the wave b top to be in place.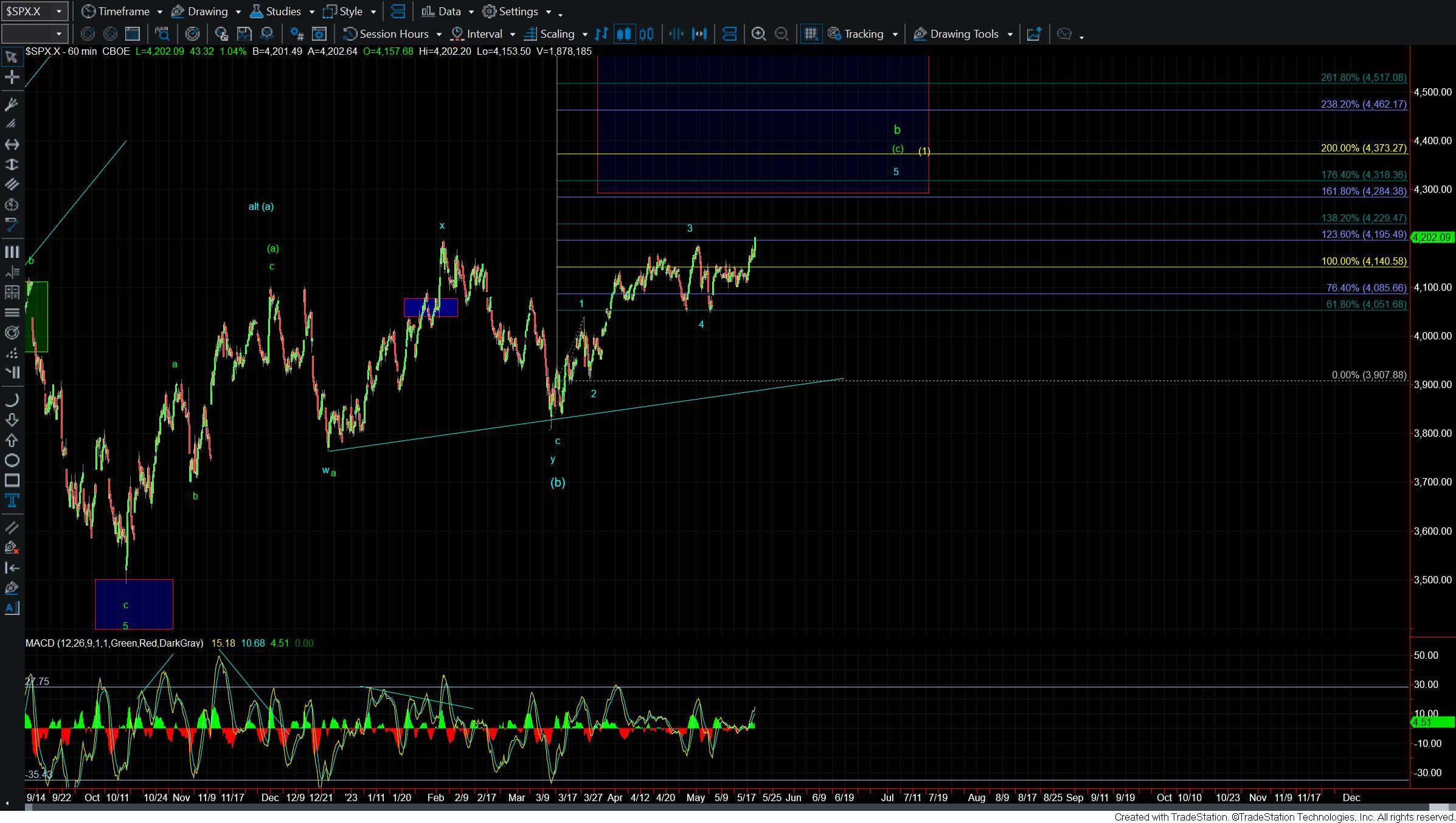 SPX 51812 60m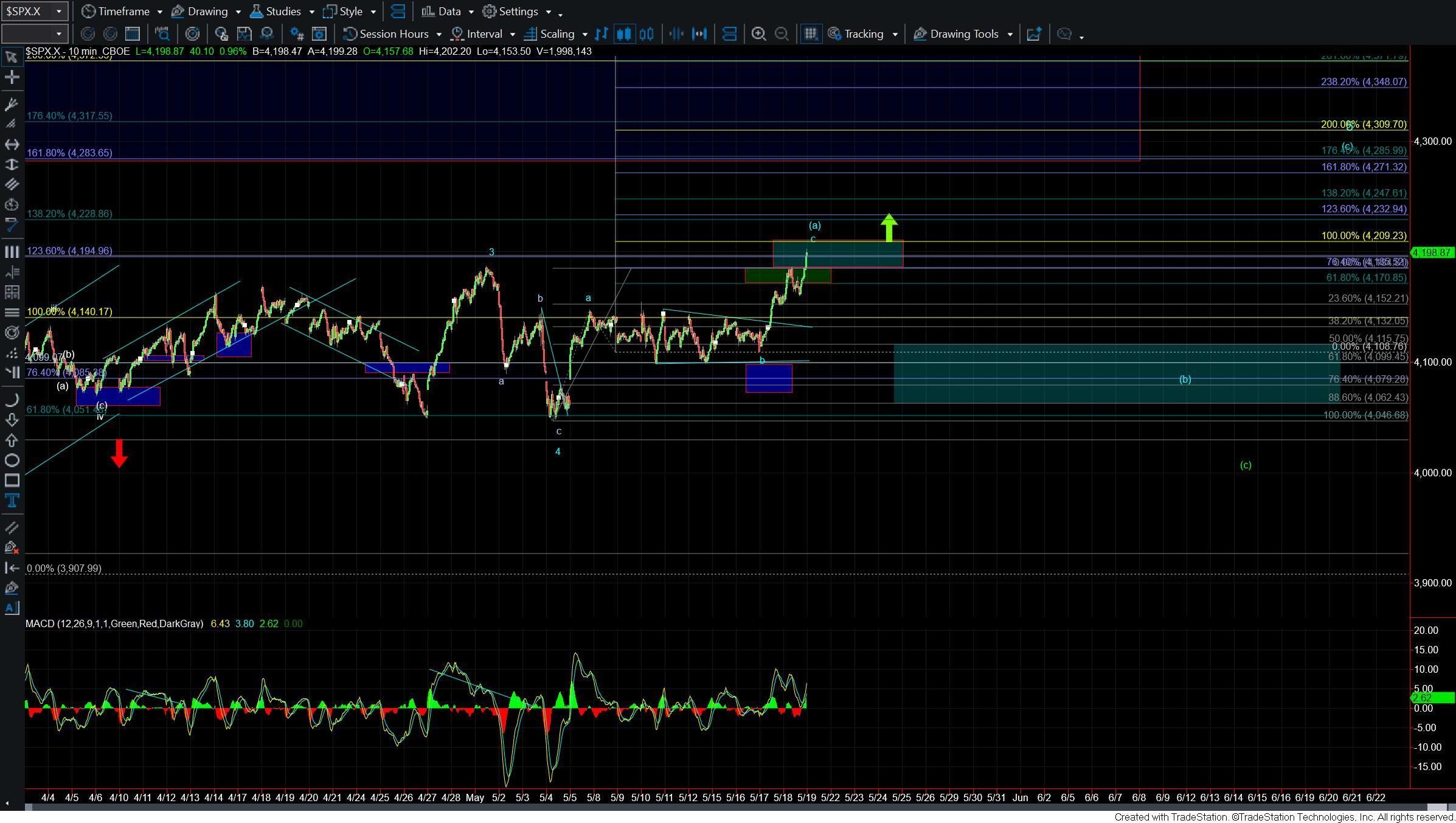 SPX 51812 10m