Pushing the Upper Limit But Still No Signal Of A Top
Today the SPX opened up flat and then moved down lower off of the highs that were struck last week. After moving lower into the late morning we saw a rebound back towards the highs. Although we are now pushing the upper end of the resistance zone here at the 2915 level we still do not have a signal that even a local top has been struck just yet as we are still trading over support and the action up into Friday's high was formed on what does look to be an incomplete pattern.
So with that ideally this still sees at least one more high prior to filling out the micro pattern. A move however back under the 2880 level followed by a break under the 2847 level would be the initial signal of a top on the micro levels with further confirmation coming with a break under the 2785 level. Until that occurs I still remain cautious here on both sides of this market.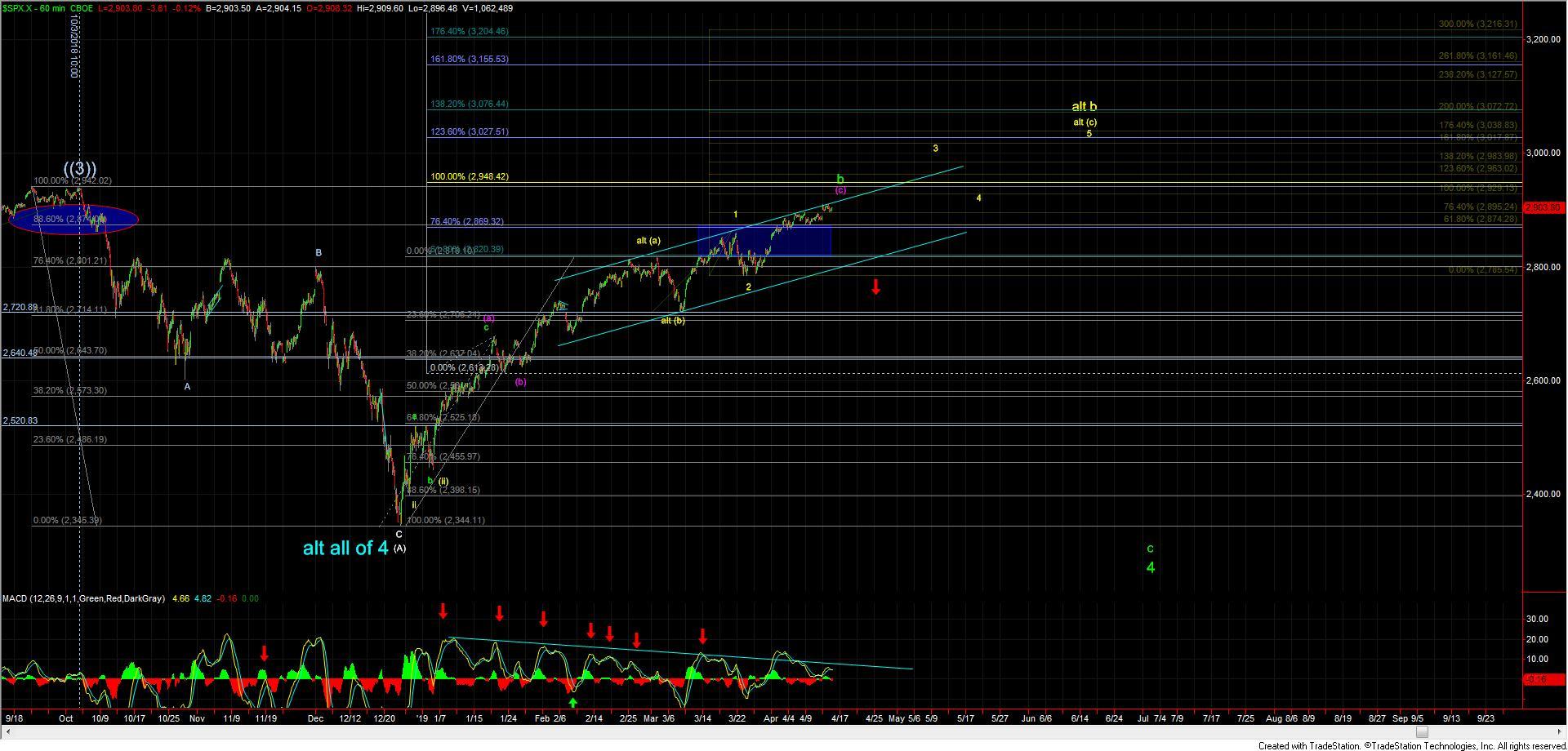 SPX 60m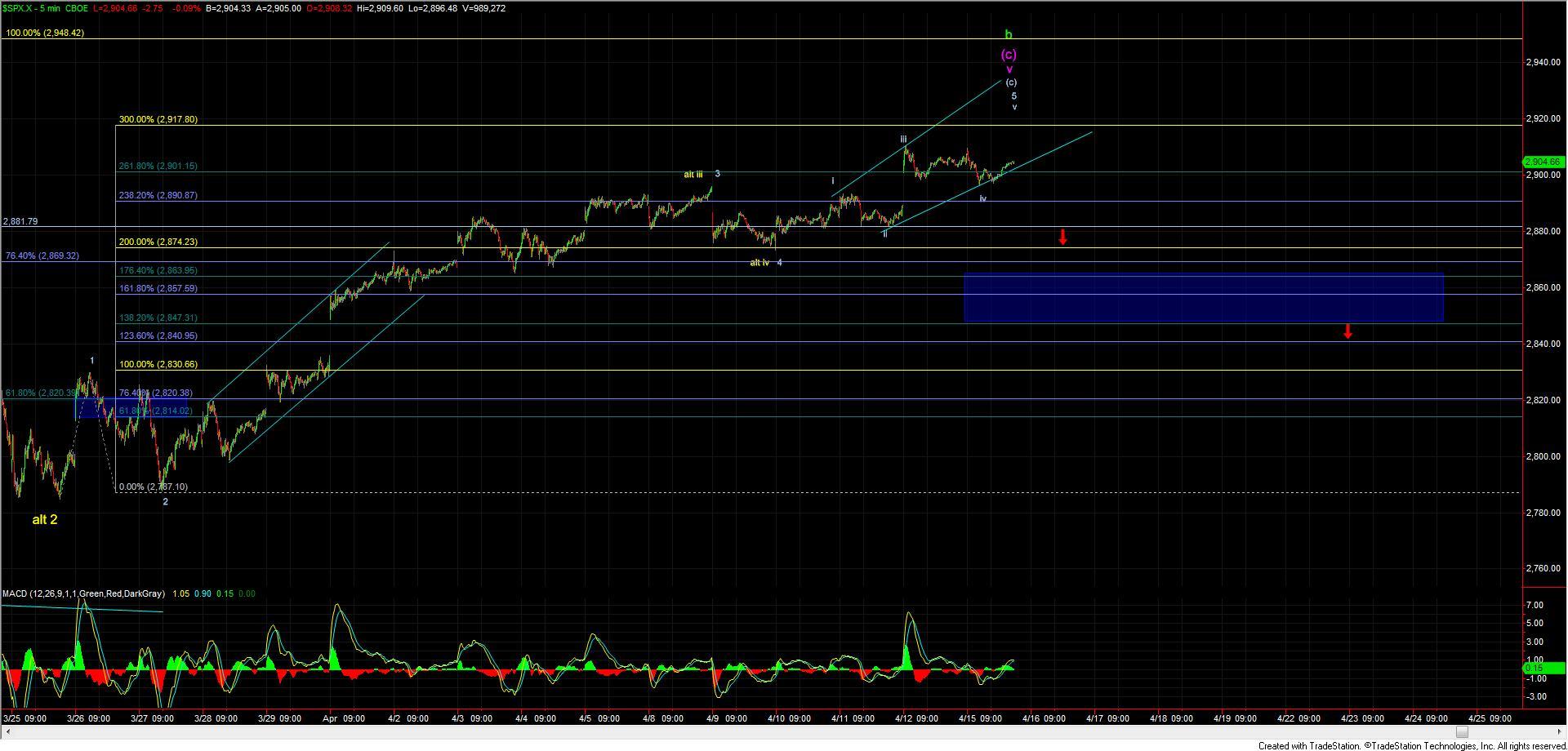 SPX 5m