Pushing Lower Support - Market Analysis for Sep 1st, 2015
While the expectation for today was down, the market clearly dropped even deeper than I expected. I did not expect us to drop directly to the target box directly, but we have.
The issue with a drop this fast to the target box is that something more bearish may be in play. If the market should break the 1895SPX level, it makes it much more likely that we revisit the prior lows in the 1867SPX region, and potentially break that to get to the 1835SPX region for a bigger a-wave potential.
But, as I noted over the weekend, should the 1835SPX zone give way as support, with follow through below 1810SPX, it puts our target at the 1770SPX zone next. That would count as the bottom of a larger degree wave 3 in a c-wave off the highs, with an ultimate 5th wave target down in the 1705-1740SPX region. But, that is not my expectation at this point in time.
For now, as long as the 1895SPX level holds as support, I would like to see a strong rally take us back over the 1933SPX level. We need to move through that level to suggest that a bigger rally is in store back towards the 1965-75 region. Confirmation is seen on a move through the 1940SPX level.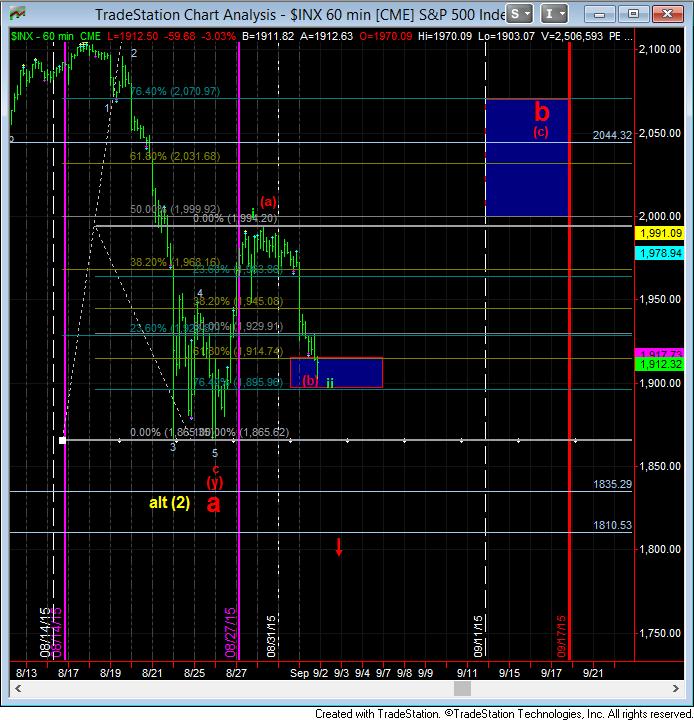 1turnchart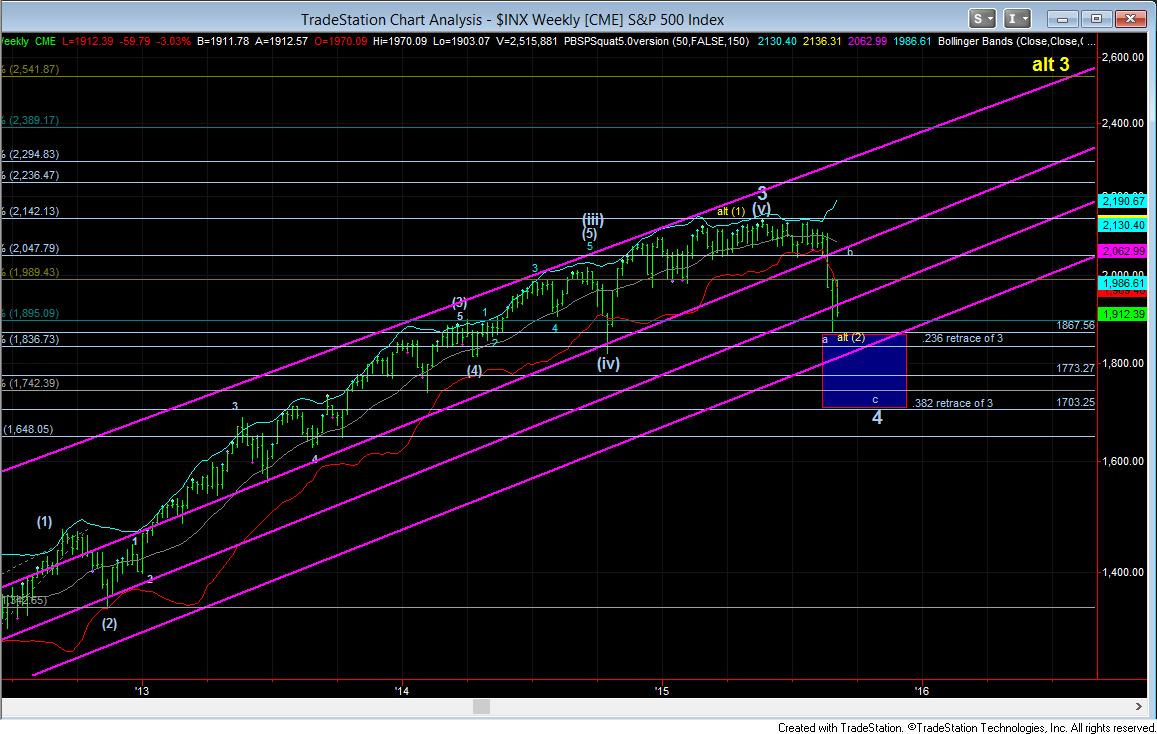 UBERBULL COUNT