Pullbacks Will Certainly Be Seen
Yes, I know, it feels like the market will never pull back again. However, with the extensions we have seen, it actually means that we may not attain my ideal target of 2400-2440SPX in this wave degree. You see, that structure really needed a larger i-ii set up to provide us a truly extended 5th wave in wave (iii). And, with the continued extensions higher of late, it could mean we only get towards the 2370SPX region for wave (iii) and top there, as noted in my alternative yellow count.
Also, I have added a micro upper support region between 2320-2333SPX. And, as long as we hold that region on the next pullback, I think we will be heading up towards the 2370SPX region next. In fact, many investors may want to begin taking some profits soon on any short term positions they may have, and wait a month or two until we complete wave (iv) back down to the upper support region before they get back in again. But, that micro upper support region is what will have to break for us to confirm that wave (iv) has begun. Until that occurs, we still can see the potential in the green count taking us up towards 2400SPX still. But, the risk has clearly increased, especially once we hit the 2370SPX region.
Lastly, regarding our upper support region, please take note that I have raised it up towards the .764 extensions as the bottom of our support. My expectation is that wave (iv) will hold that region, with the strong potential of even holding the 2267-2285SPX region, the 4th wave of one lesser degree.
One last word about wave (iv), since wave (ii) took quite a long time, and was rather sideways, the rule of alternation would make me expect that wave (iv) will be a scary and strong drop. This will likely provide enough bearish sentiment to set up the next rally to the 2500 to complete wave (v) of (3).
But, please maintain the focus on the longer term chart, which is still strongly suggestive that this market is heading much higher before we hit a major top.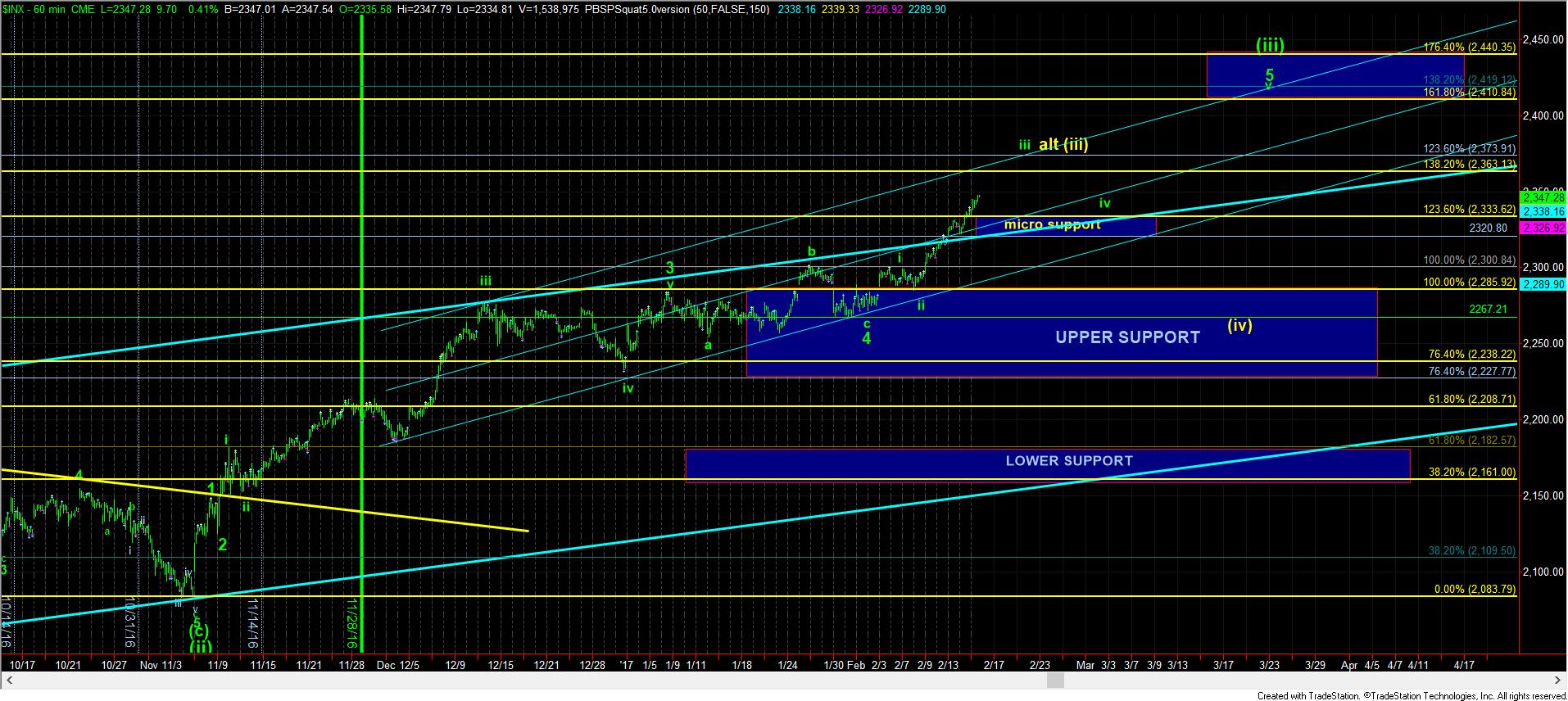 1turnchart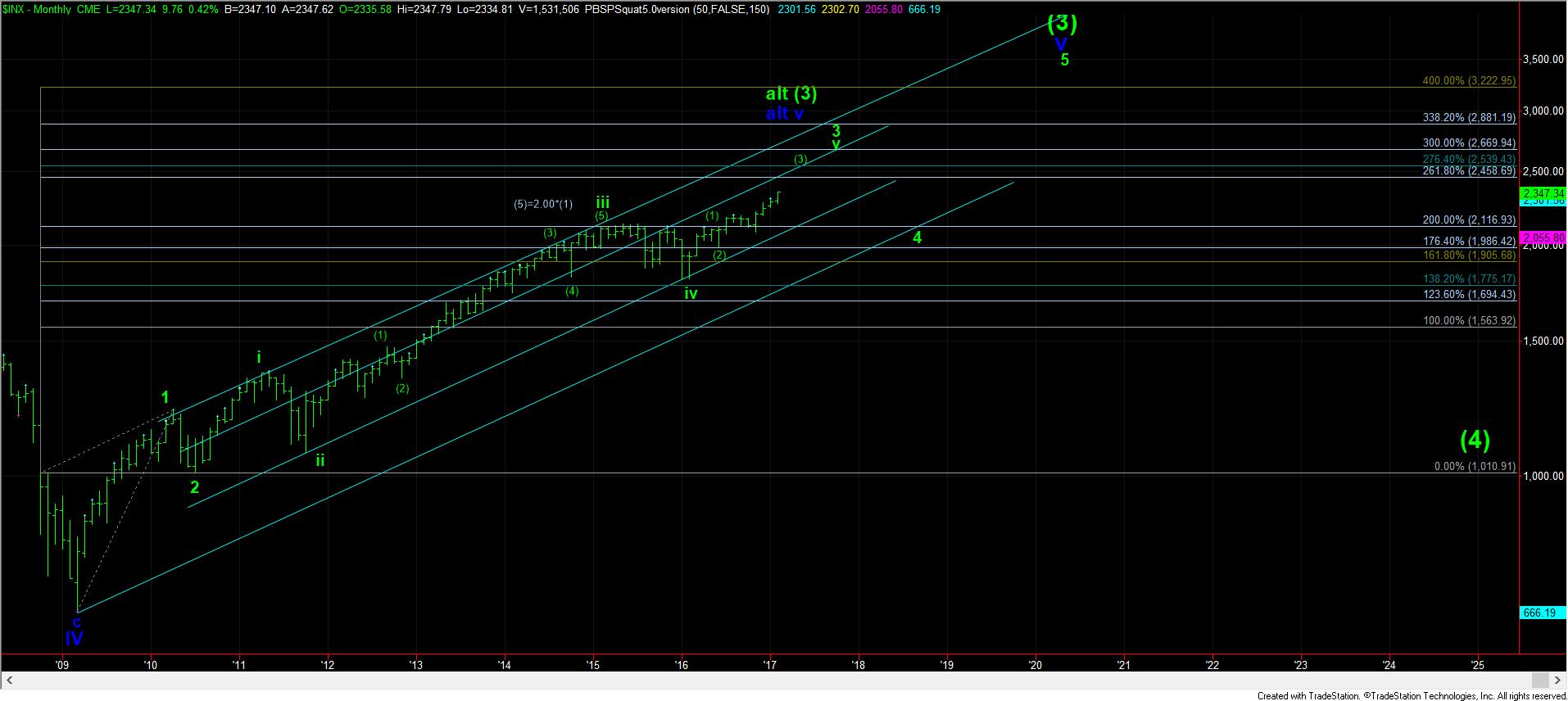 LONGTERMSPX