Pullback Underway, But Bulls Still In Charge For Now
After seeing a strong rally into the end of last week in which the SPX rallied close to 300 points from the lows that were struck last Tuesday, we saw the market pull back in the late morning session and into the early afternoon today. That pullback was not terribly unexpected as the market was quite overbought on the smaller degree timeframes and we had hit some key Fibonacci price levels on the smaller timeframe charts as well. So with that and as long as this continues to follow our Fibonacci Pinball guidelines, the bulls will remain in control of this market and the parameters will remain clear.
From here as long as the SPX is holding over the 4429-4365 support zone, which represents the 100-76.4 fib extension of the initial move up off of the lows, this is still holding the impulsive wave pattern up off of the February lows. This level is the support zone for the wave (4) of (iii) which can be seen in more detail on the ES chart. Assuming that level holds, then I am looking for the wave (iii) of iii to target the 4493-4532 zone, which should then be followed by another pullback for the wave (iv) of iii. Wave iii of the larger wave 1 up off of the lows should then target the 4596-4635 zone with the ultimate wave v of 1 targeting closer to the 4635-4699 zone. Once that full five up off of the low completes, then we would be looking for a wave 2 pullback to set up the larger rally to new all-time highs that should take us into the end of the year.
If we are unable to hold the 4365 level but rather break down below that level and see a full five down off of today's high, then it would open the door for this to still be following the blue wave v down to new lows under the low that was struck in February.
So at the end of the day although we are still at a bit of an inflection point and have yet to confirm the bottom, we are following our Fibonacci pinball guidelines quite well here. So as long as this continues to hold over the support levels noted, then the bullish count will remain very much intact and I will continue to look higher in the coming days and weeks ahead.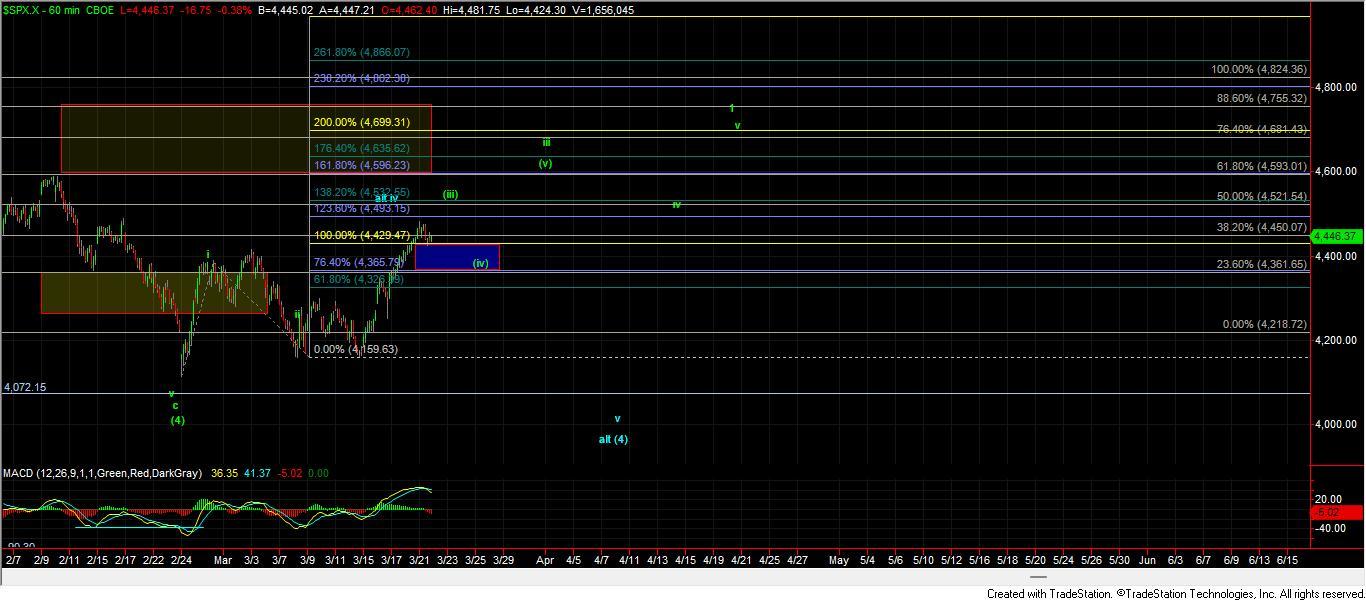 SPX 32112 60m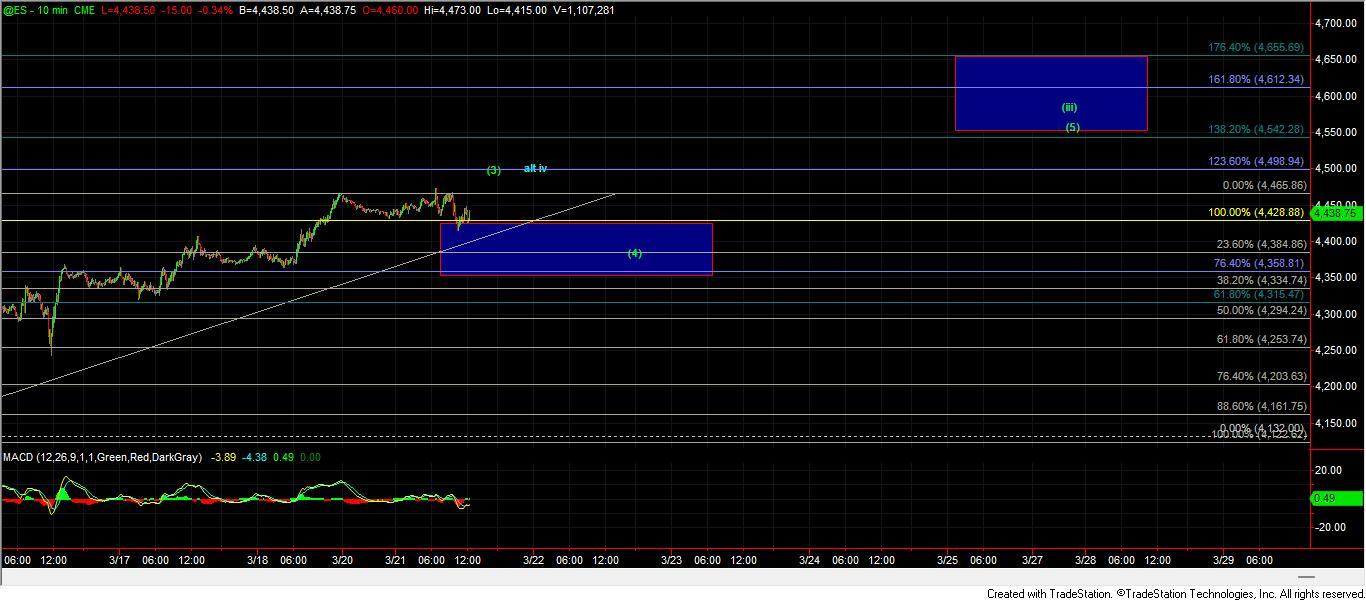 ES 32112 10m