Pullback Should Be Completing
As we have said over and over, as long as the market holds support between 2420/25SPX, then the bulls remain in control.
Today, we dropped down to the smaller degree 1.00 extension of wave iii of 3 at 2425SPX. That may have completed this pullback. While the subwaves down do not count cleanly as a full a-b-c structure, we may still have one more drop to support before we begin wave (v) of iii.
In simple terms, as long as we hold the 2420/25SPX support, we should be setting up a wave (v) of iii rally to the 2455-2465SPX region. A break of 2420SPX opens the door to a bigger pullback, which can be as deep as the 2330SPX region again. But, there are other interpretations that are also bullish which do not need a drop that deep. Clearly, such a break would increase the complexity of the pattern in this region. So, for now, I am almost "hoping" that support holds and carries us higher in the impulsive wave structure.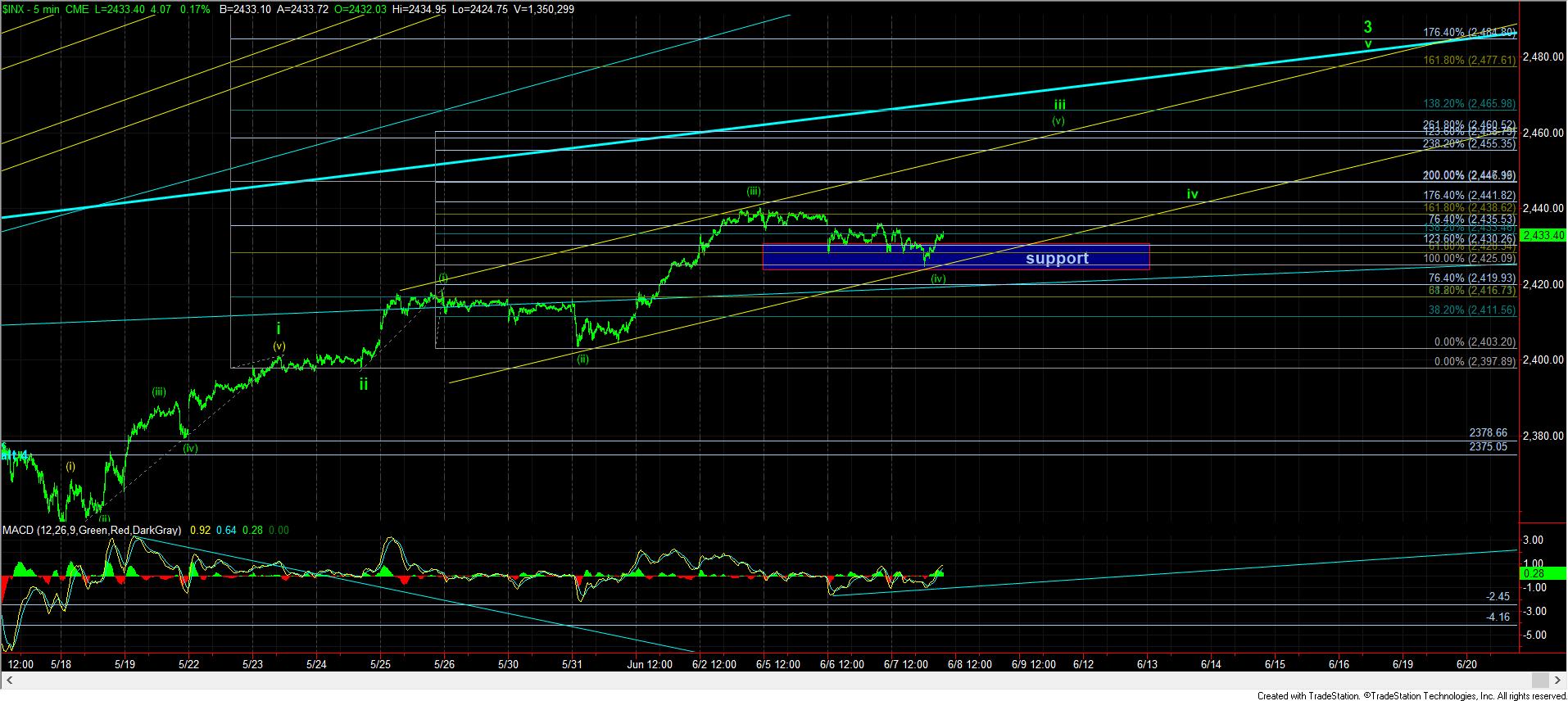 5minSPX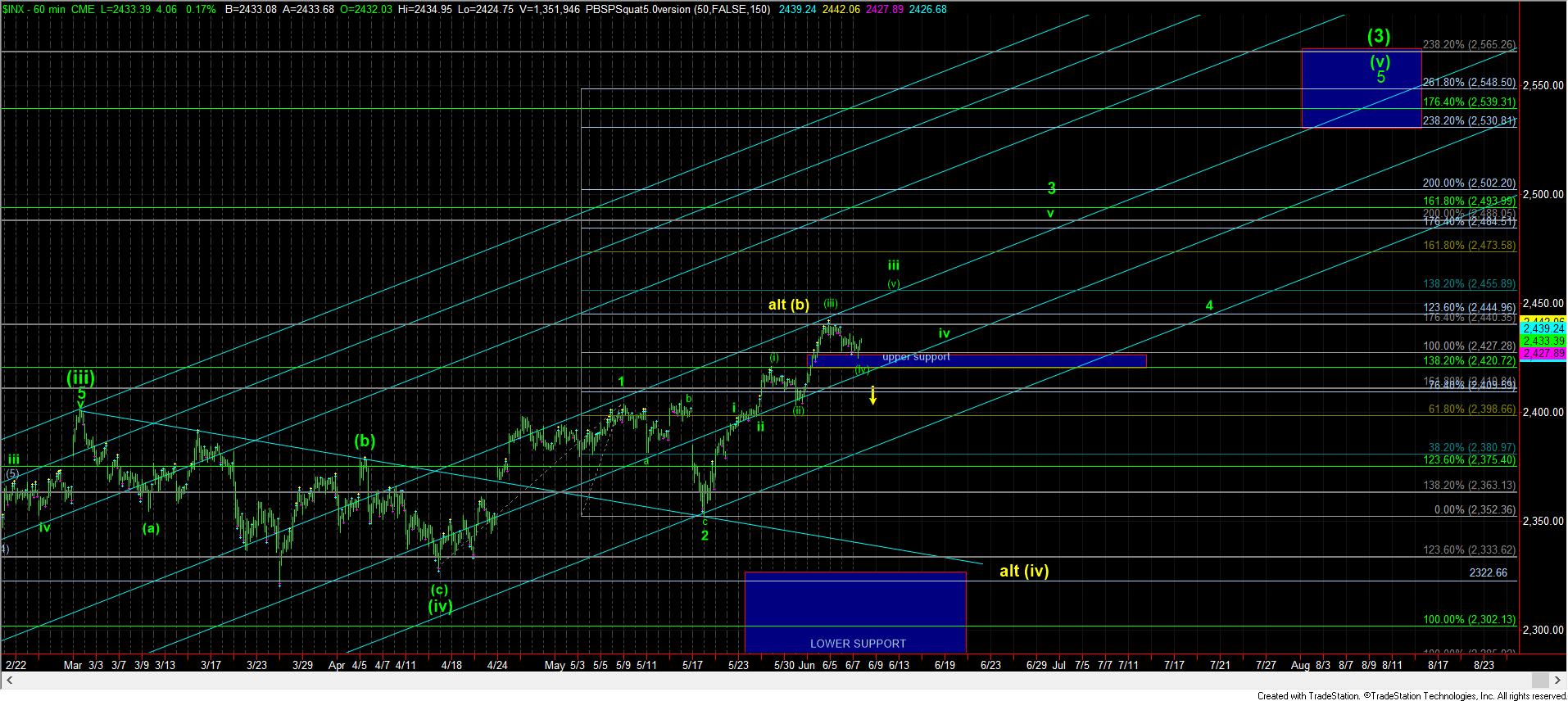 1turnchart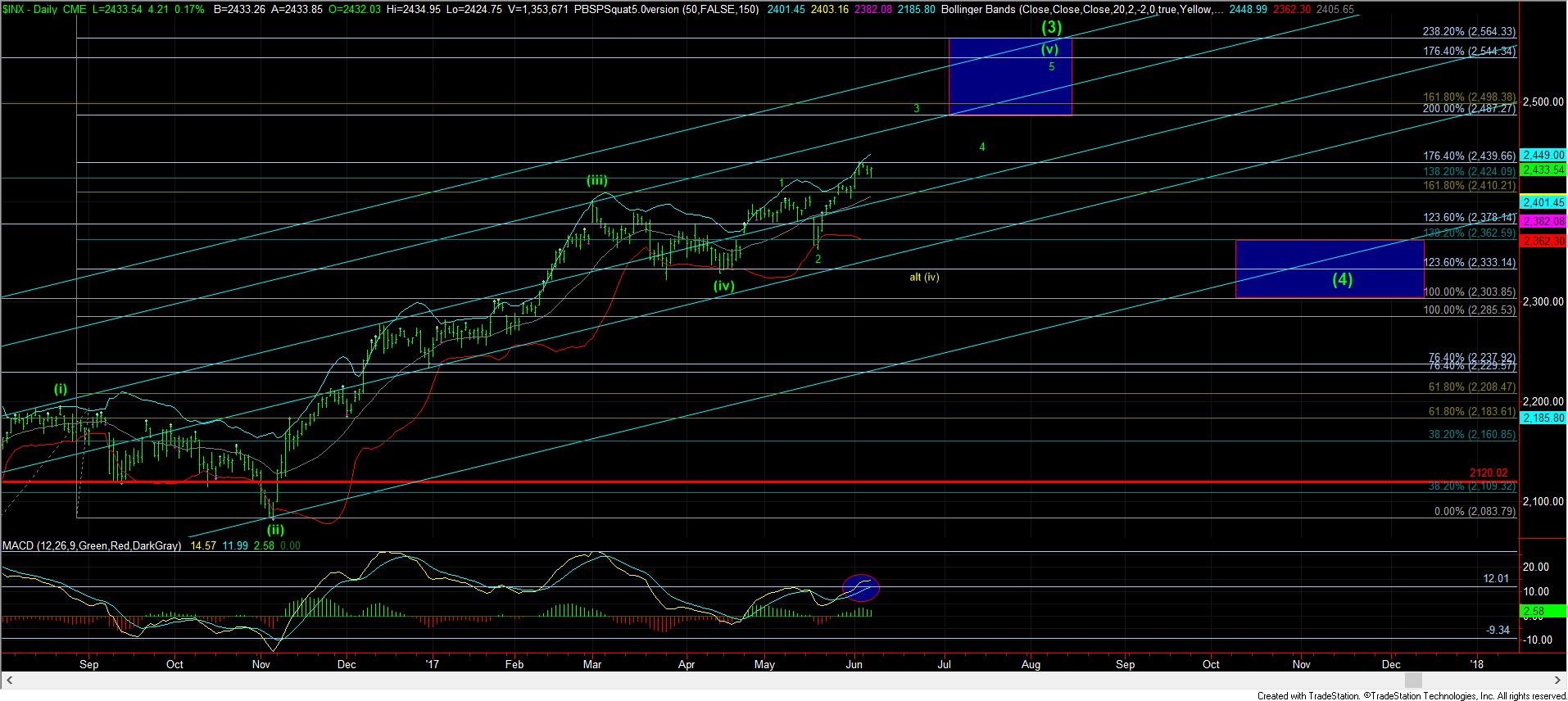 1SPXDaily