Pullback In Progress - Market Analysis for Apr 19th, 2021
I bet you read the title of this update and said to yourself "Avi, you have such a grasp of the obvious." (smile). But, with the break below 4168SPX this morning, the market provided us with an preliminary signal that wave iv is likely in progress, as I noted this morning.
So, the question now is how much of a pullback are we going to get?
Well, as I also noted this morning, I have a suspicion that we will likely hold the 4100-4120SPX region on this wave iv pullback.
If you look at the 5-minute SPX chart, you will also notice that I have a modified blue count. Remember that I am using the blue count as the more aggressive bullish potential representation on the chart. Within this structure, the high struck on the morning gap up on Friday was the top of the wave iii, whereas the rest of Friday completed the a and b waves of wave iv, and today's drop completed the c-wave. But, this is only an alternative at this time. Should we see an impulsive rally over Friday's high, then I will adopt this as my primary count.
That brings us to the primary count, which is what I am focusing upon. Today's drop was likely the a-wave in the wave iv pullback we have been anticipating. That means the bounce we are now seeing represents the start of the b-wave, with the c-wave down likely taking us into tomorrow.
But, as I am writing all of this, I want to remind you again that this is a bull market, and we are likely in the heart of a 3rd wave in the SPX. In fact, if you look again at the 60-minute SPX chart, you will see that we are in the accelerated channel, and we are pulling back to re-test the top of the prior channel from which we recently broke out. These are all indications we see during the heart of a 3rd wave. So, as long as we remain over 4100-4120SPX, I think we can begin wave v of 3 later this week.
Also, keep in mind that we will again need a [1][2] set up for wave v of 3, as outlined on the 5-minute SPX chart, before we are again ready to rally strongly towards our next target in the 4400SPX region. And, we may begin that structure this week.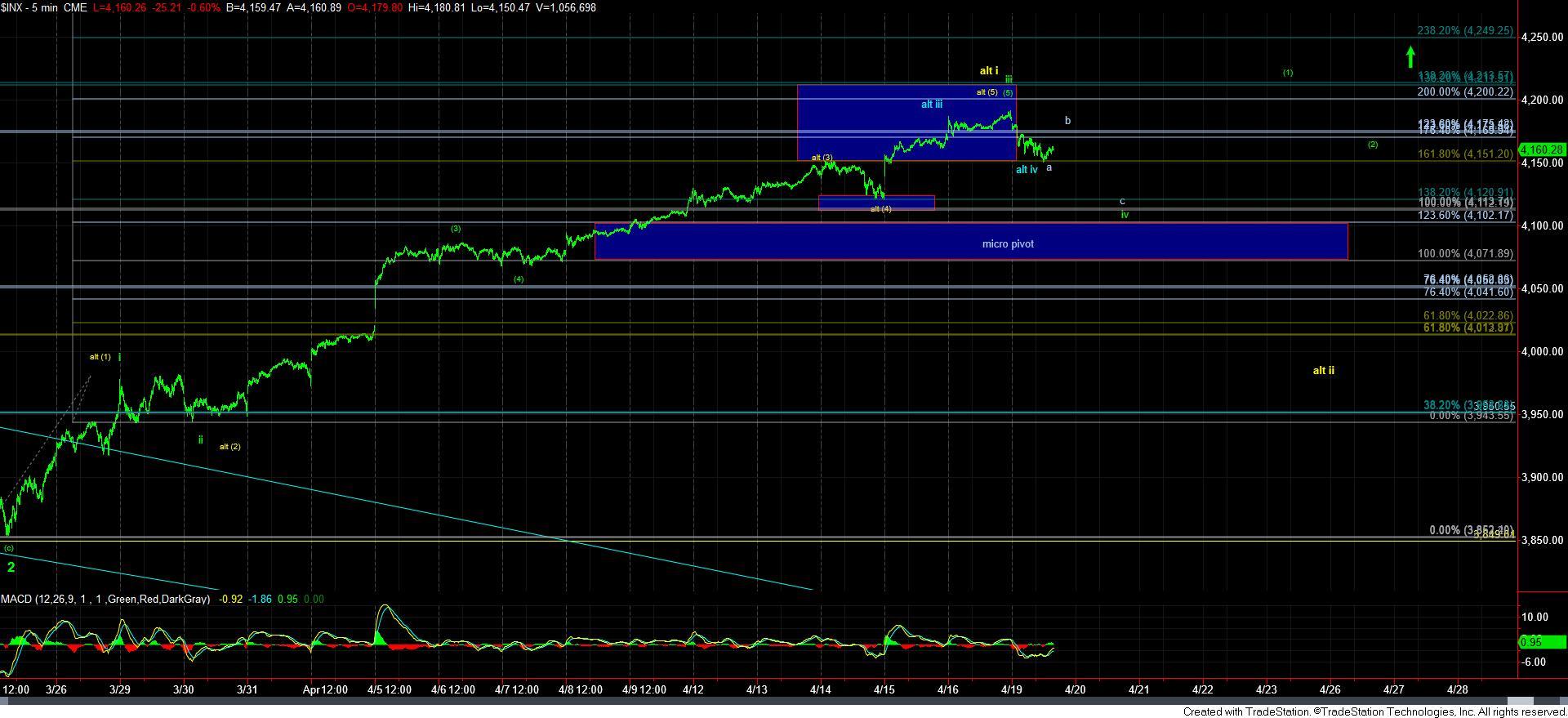 5minSPX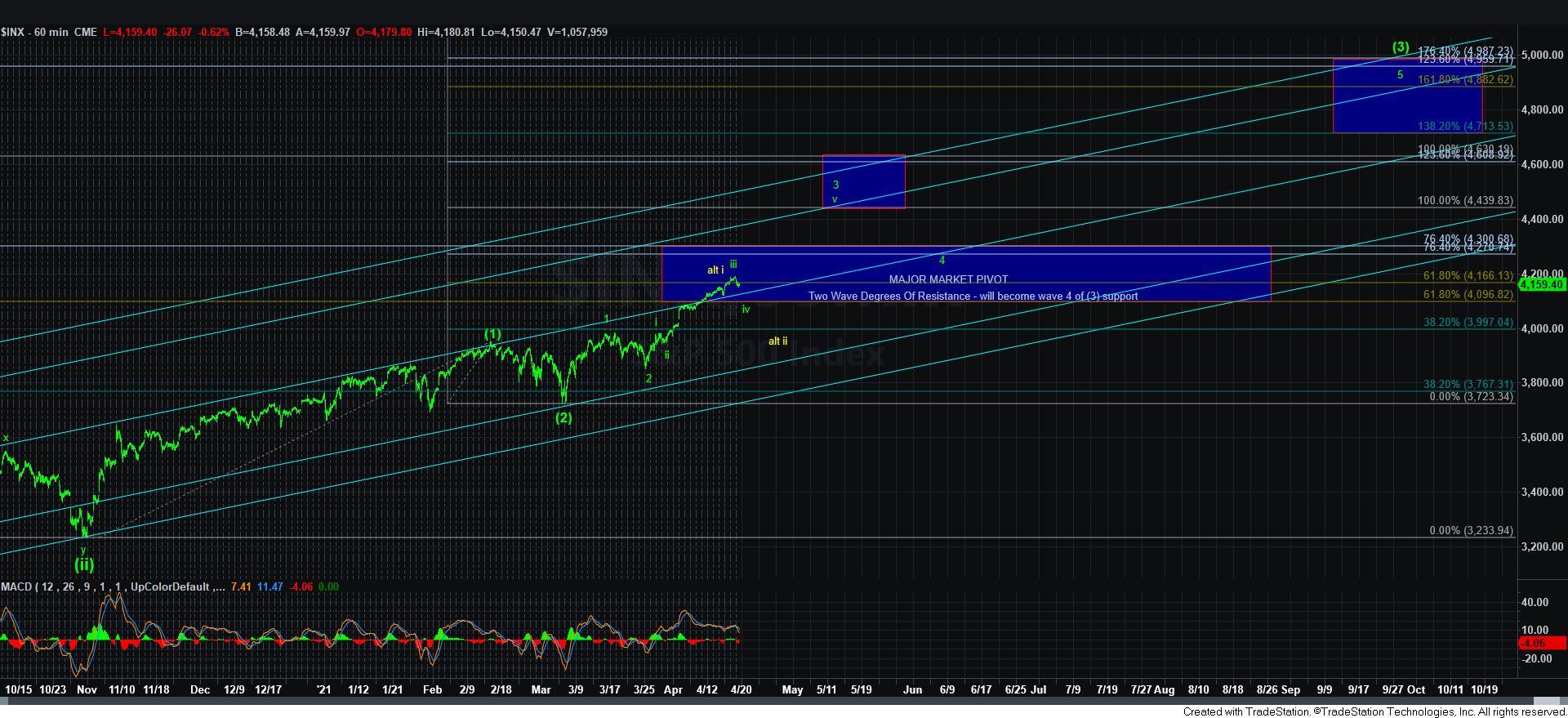 60minSPX