Pullback In Progress - Market Analysis for Jun 25th, 2019
With the market finally breaking below 2930SPX, it signals that we are likely in a 4th wave pullback, and possibly even something bigger. But, for now, I think we are in a 4th wave pullback.
As far as how this pullback can take shape, I have added an a-b-c structure within this 4th wave. As I write this, I think we are in a b-wave rally, which should resolve us lower to complete this 4th wave. But, there is nothing stopping us from going directly lower at this time. Remember, 4th waves are the most variable of the Elliott Wave 5-wave structure.
The main points of this region remain the same. As long as we hold over 2890SPX, I think we can still push higher one more time to complete this rally off the June low sometime around the holiday weekend. However, a break down below 2890SPX, with follow through below 2870SPX opens that door to a much larger degree pullback being in progress.
So, overall, the market remains within the parameters we have been outlining of late.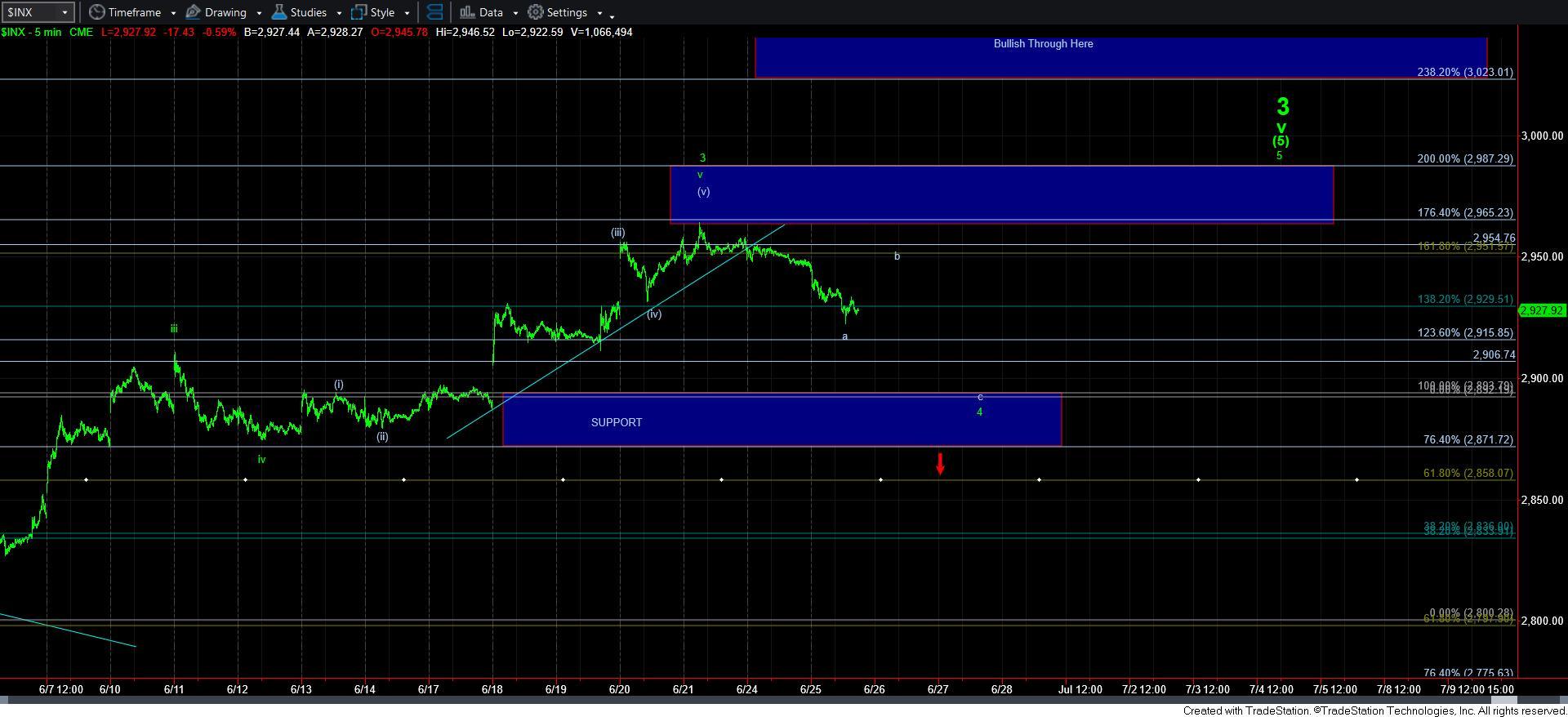 5minSPX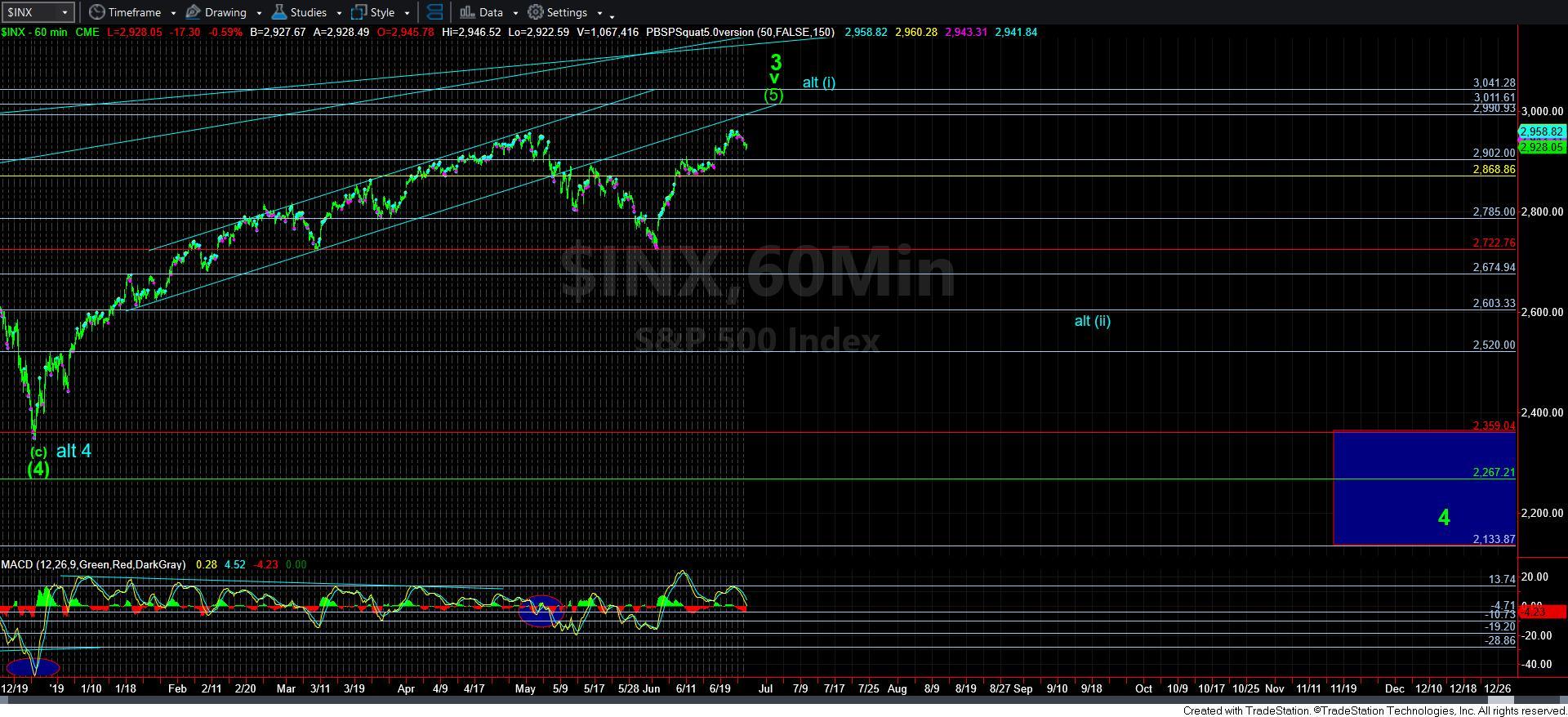 60minSPX