Pullback Continues – Bounce Likely Coming
Today saw continuation lower, which provides further confirmation to the current expectations that we are in a corrective pullback. The primary count we have on our charts is that we are in an (a) wave, which is the first leg of the corrective pullback.
What we normally see in a corrective pullback is the (a) wave targeting the .382 retracement, followed by a corrective bounce in a (b) wave, with a 3rd leg down in a (c) wave targeting the .500-.618 retracements.
Today, the SPX came within 10 points of the .382 retracement of the a-wave. Therefore, my expectation is that we should begin to see a corrective (b) wave retracement this week, as long as we hold that .382 retracement in the 2788SPX region.
Ultimately, this retracement should take more time and take us down towards the 2750-2770SPX region to complete this b-wave. And, once this b-wave completes, I am looking for a rally to the 2935-2965SPX region next to complete the c-wave of wave (iii) in the ending diagonal.
It would take a break down below 2730SPX to suggest the larger degree wave (ii) pullback is in progress. But, for now, I have no clear indication that this is the path the market will take.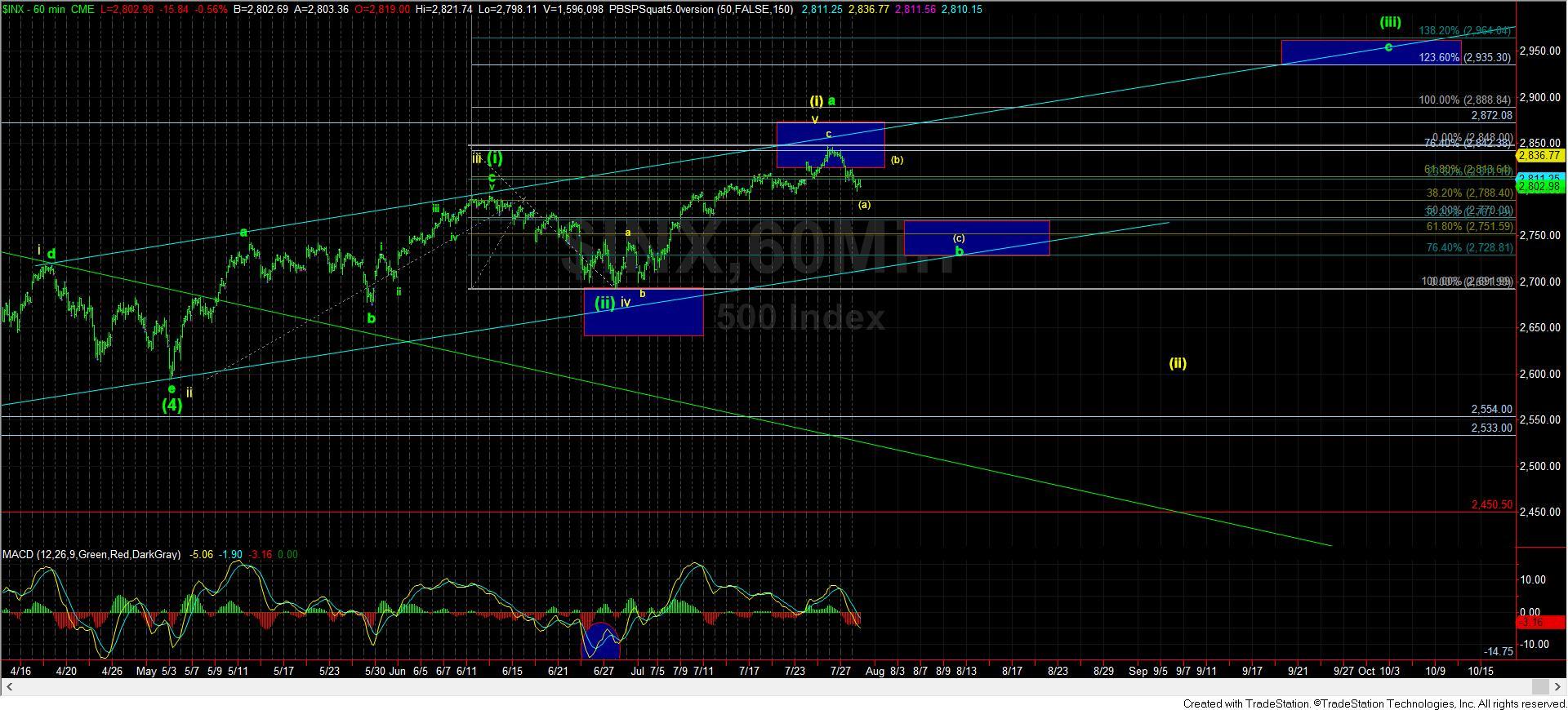 60minSPX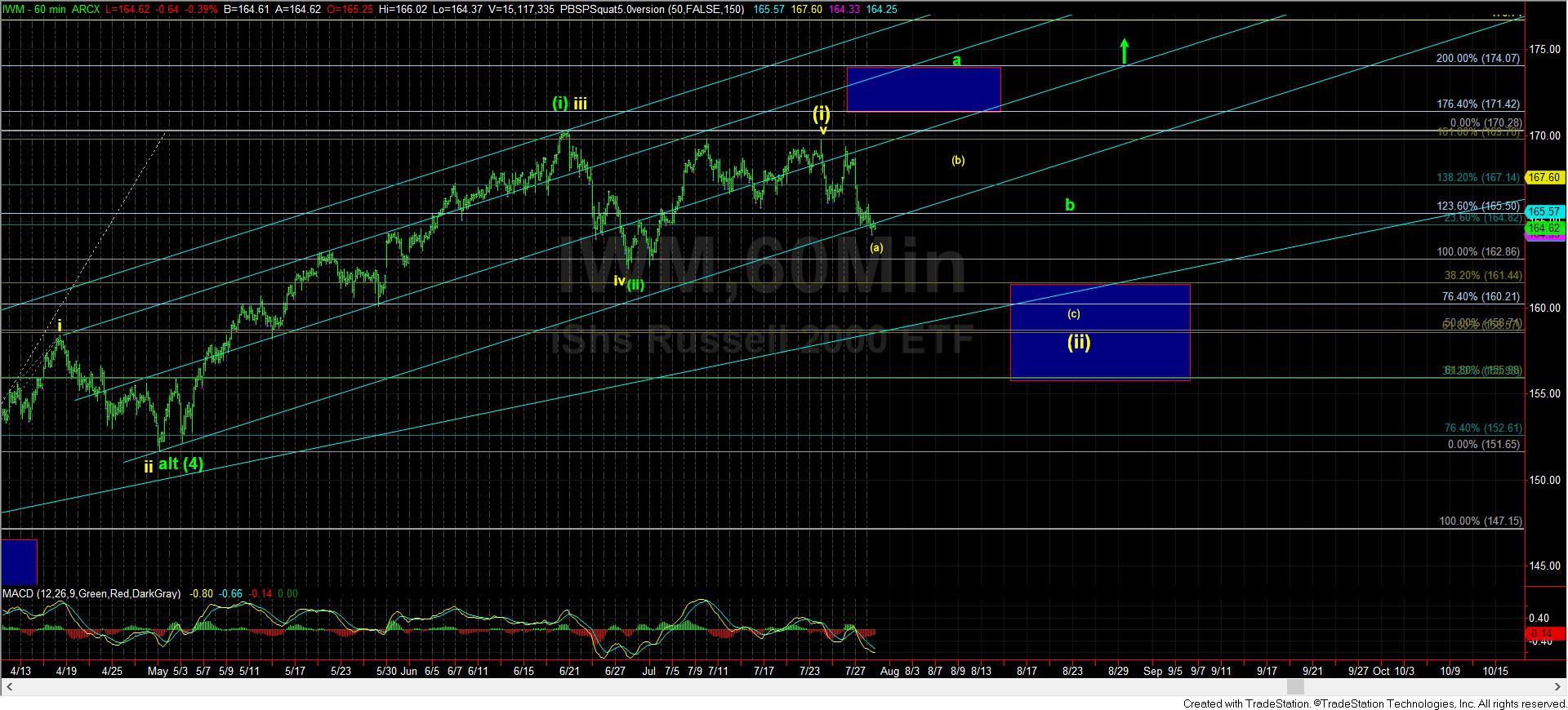 60minIWM