Pullback Almost Complete?
With the market making it likely that we are in the midst of a wave iv pullback, I noted last night in an update after the market closed that "[i]f the night monkey's keep us below 4168ES, then we should be setting up for a c-wave down."
The overnight action respected our resistance, and we began what seems to be the c-wave down today in wave iv.
As I noted yesterday, my suspicion is that the 4100-4120SPX support an be held within this wave iv, and as I am writing this, we seem to be developing a 5th wave down within the c-wave of iv.
Now, before you start salivating, please remember that it is still going to take some time until the market is ready to really break out over 4200SPX. Not only do we have to confirm a bottom in this region by holding support, we still need to see an initial 5-wave rally off the support. And, once we complete wave [1] in green as shown on the 5-minute chart, we will still need to wait for a corrective wave [2] pullback before we are ready to break out over 4200SPX in earnest. This it the "whipsaw" potential I was speaking about last week.
For now, I want to keep this simple. Support region in the 4100-4120SPX region. As long as that support holds, I will be looking for an initial 5-wave rally structure off that support to provide an initial signal that wave [1] of v of 3 is in progress.
As for the alternative in yellow, well, I cannot pay it much heed unless we see a break of 4070SPX. While I can always be wrong in my assessment, I do not see that as a high probability at this point in time.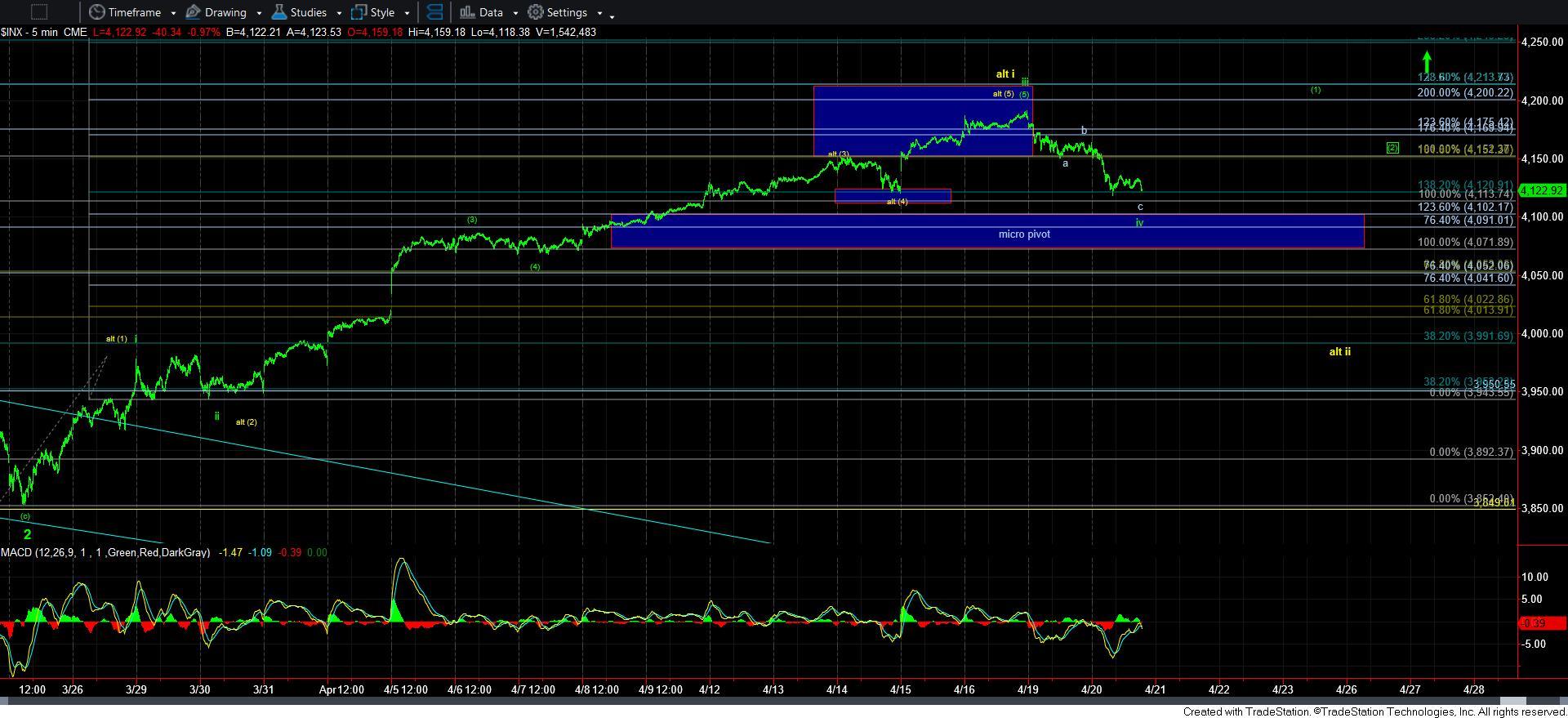 5minSPX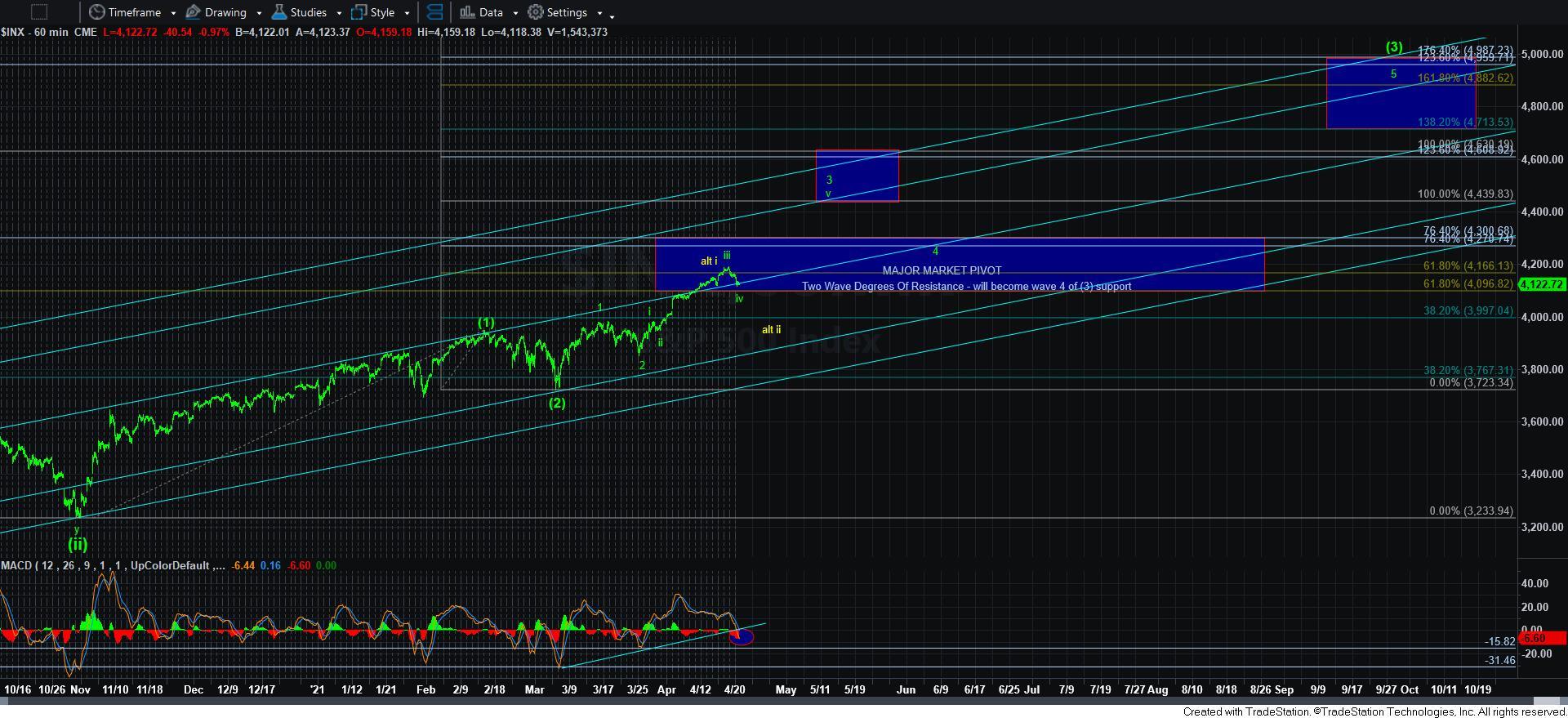 60minSPX