While I have been trying to outline a potential 3rd wave up in wave 1 of a [c] wave to 4300SPX, the market has not been terribly cooperative. In fact, it had two opportunities this week to begin that segment of a rally, and has failed to so each time. That is a bit concerning. And, when we consider that we are dealing with corrective waves all the time now, it forces us to be on our toes, and be ready to pivot should the market suggest to do so.
For now, as long as the market holds the support box on the 5-minute chart, and begins to rally impulsively to the pivot overhead, we can maintain our expectations for wave [iii] of wave 1 of the [c] wave. There really is not much more to it than that.
However, in the event that we break down below the box, and then break below last week's low, that would cause me to stop out of the initial positions I bought the other day, and begin to look down to the bottom of the larger degree support region in the 3720SPX region. And, should the market fail that support, then we head down to the 3600SPX region in a deeper [b] wave, as shown in purple on the 60-minute SPX chart.
I know I harp on this all the time, but this is why risk management is so important, especially when you attempt to trade within a corrective structure. It is often worth the attempt for a trade as long as you have defined risk parameters. In this case, initially I had a 3% risk on the 25% position that I entered. But, now I intend to stop out on a break of last week's low, which significantly reduces even that risk. Should the market break down and then provide us with another 1-2 potential structure off a low, I will likely try again. But, for now, risk mitigation has to be our number one concern in this type of environment.
5minSPX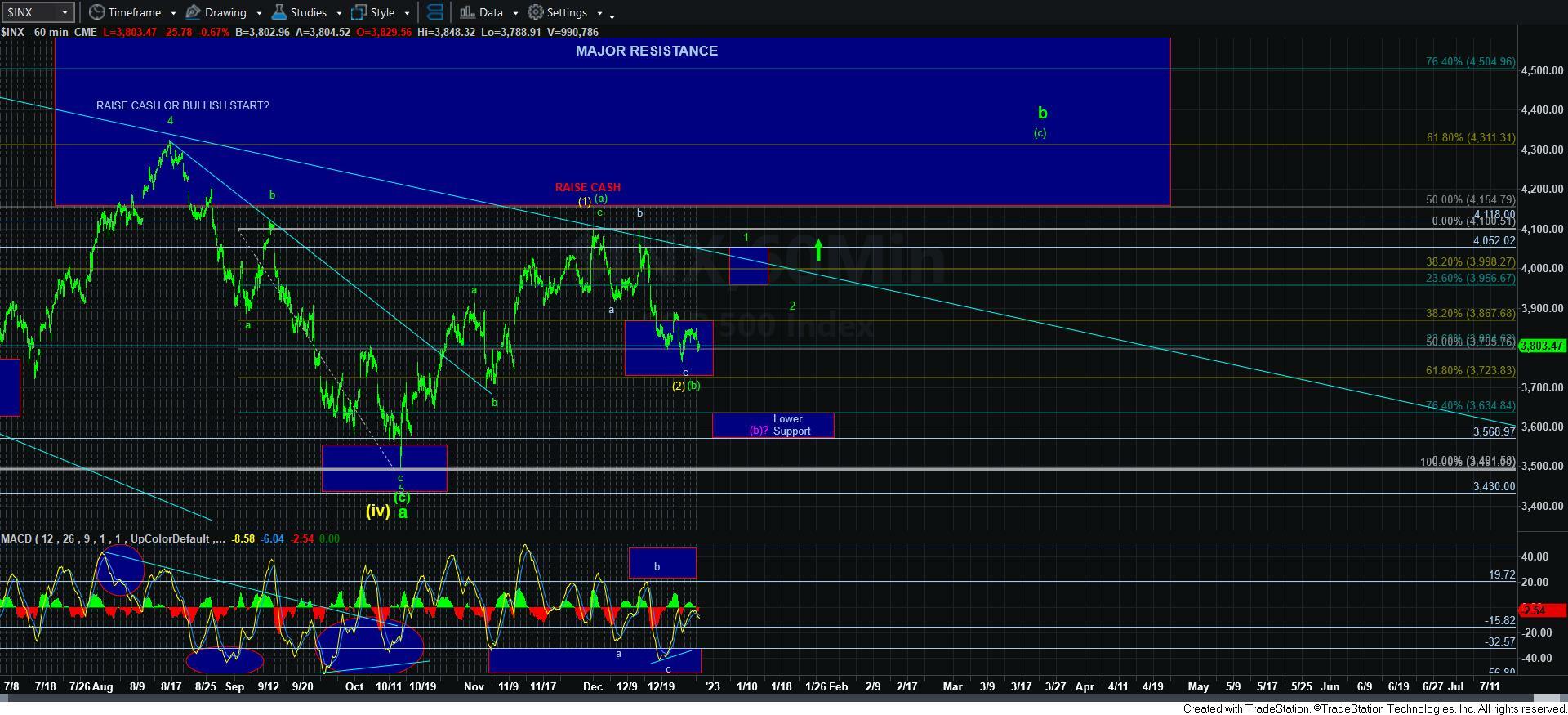 60minSPX