I can honestly say it does not take a brain surgeon to figure out the market right now . . . assuming that brain surgeon understands markets.
If the market breaks out over this week's high, then it opens the door to 2900-2920SPX. However, if we break down below 2830SPX first, then the trap door opens, and it is only a matter of time before the market falls through it.
I wish there was more insight I could provide, but it all really depends on whether we can break 2830 sooner rather than later. But, I will add that are a number of charts that still look like they need more of a "bounce."
Enjoy your evening.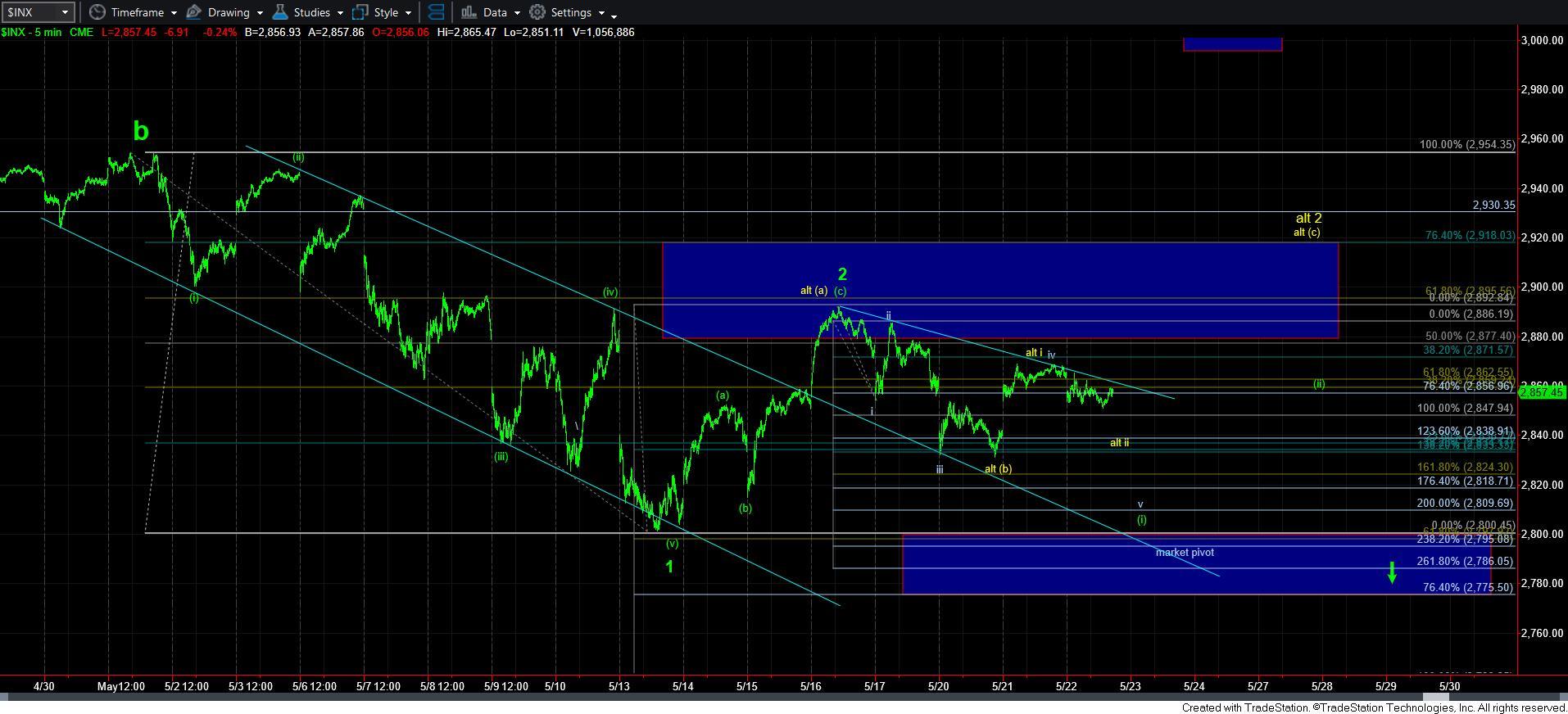 5minSPX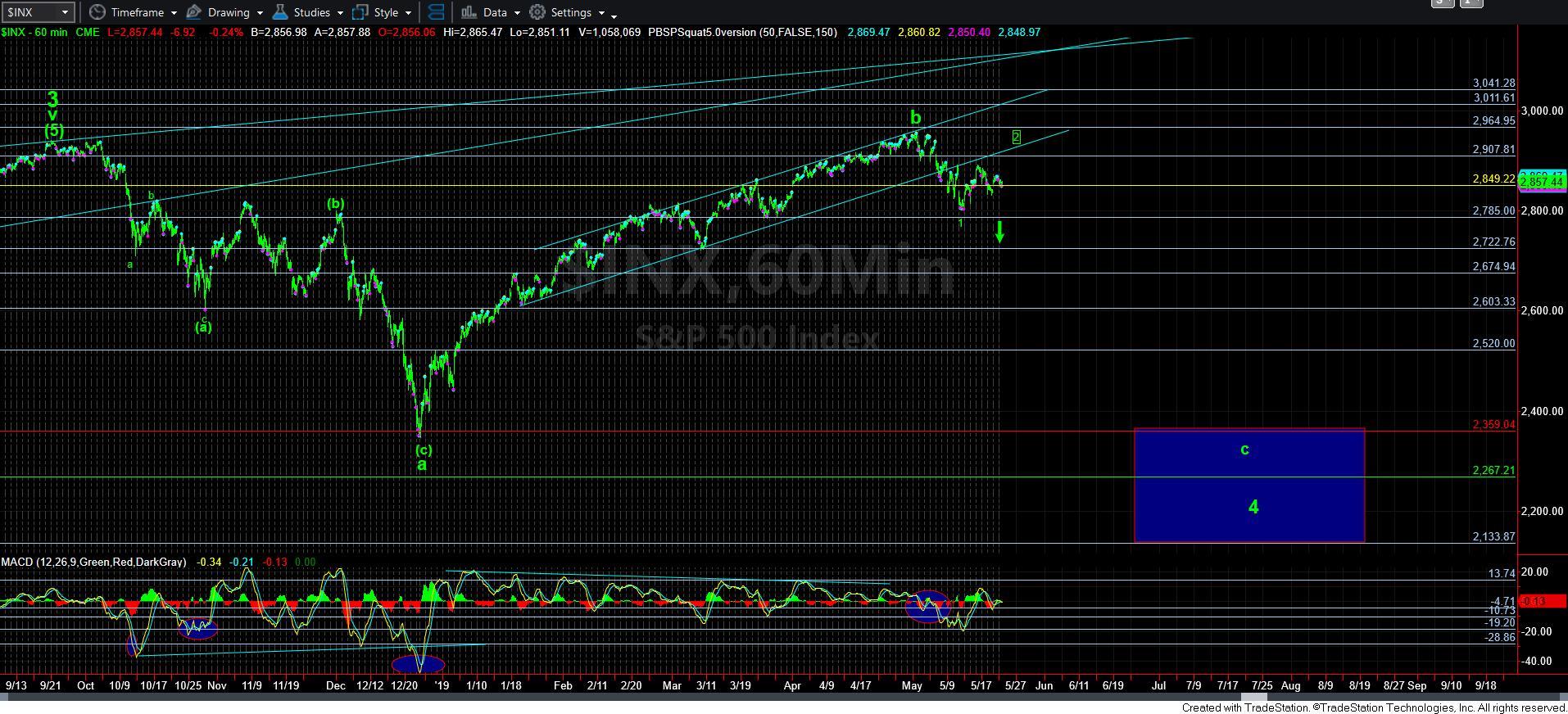 60minSPX