Pressure Remains Down - Market Analysis for Sep 8th, 2020
I don't think it takes a genius to recognize that the SPX is quite weak since we struck our top last week. And, while I expected more of a [b] wave rally to be seen this week, the action today is certainly making me question that potential.
So, I am going to start this update by reminding you that we are in a corrective environment as the market begins to pullback towards at least the 3200SPX region. And, what we know about corrective structures is that they are quite variable in nature. Therefore, I view trying to nail down a micro path during a corrective structure as akin to attempting to throw jello for distance.
The two potentials I am seeing right now is still the potential for a bigger [b] wave structure. But, in all honesty, the decline today has taken the wind out of that sail. Rather, it is quite withing the realm of strong probabilities that we begin the decline to 3200SPX sooner rather than later.
So, I have added a micro support to the 5-minute SPX chart. As long as we remain over the 3305/30SPX micro support, we can see more upside consolidation in either a wave 2 in yellow (more immediate decline scenario) or we can still get back up towards 3450-3500SPX for a bigger (b) wave structure.
However, I want to warn you that if we see a direct break down of our micro support, it opens the door to not only dropping directly to the 3200SPX region, but it is projecting below 3200SPX, which would make the green count more likely.
So, in the bigger picture, nothing has really changed in my larger degree analysis presented over the weekend. We will be mired in Jello-type of market action as the market attempts to complete a corrective pullback before we begin our rally to 4000+ next for wave [iii]. So, while it may get frustrating with the whipsaw that I still expect to see, please keep yourself focused on the forest rather than the leaves.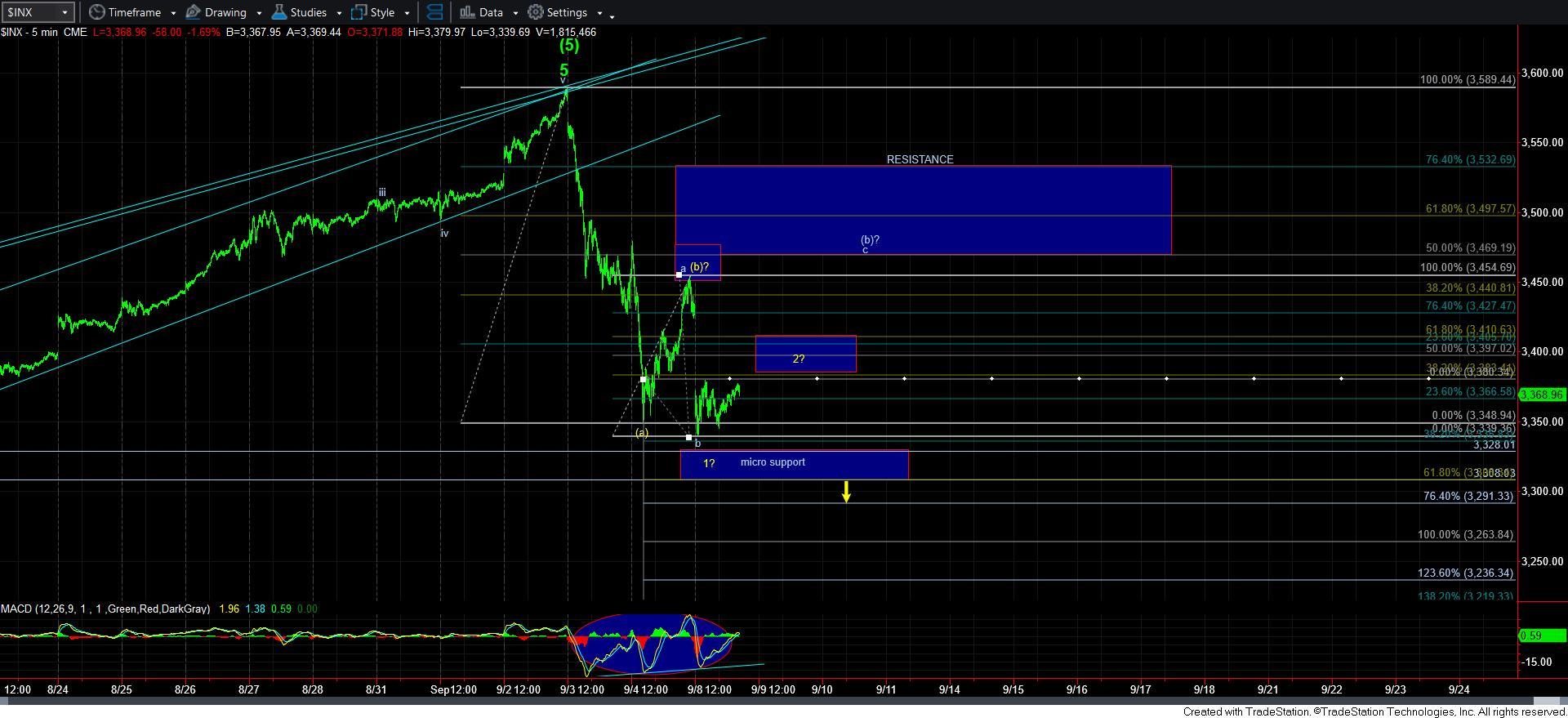 5minMicro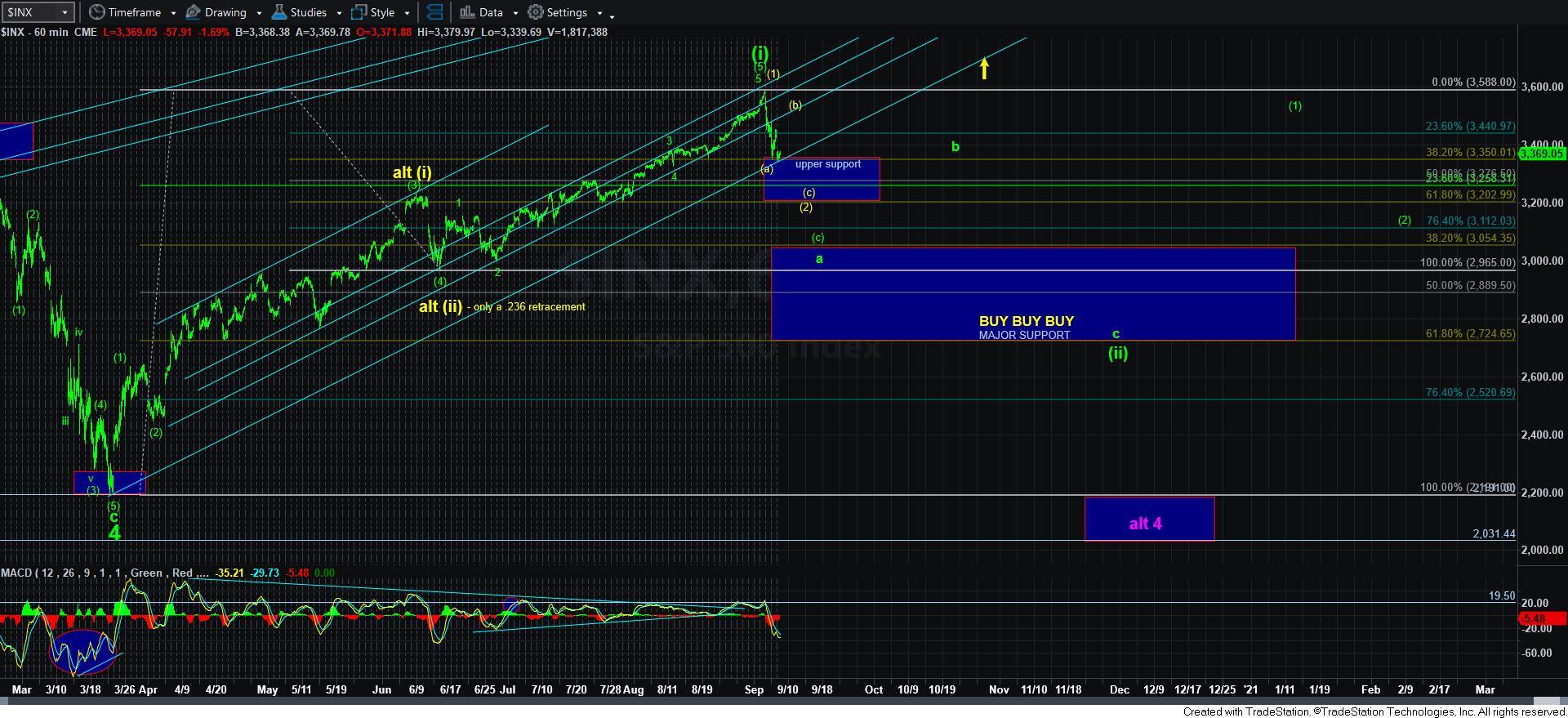 60minSPX