Pressure Remains Down - Market Analysis for Oct 14th, 2015
With the downside set up we had yesterday, the market gave us a rally right into our target for a 2nd wave today, which set up further weakness. While we were tracking two possible paths to the downside, it looked rather clear that the market was setting up to head lower, but the question was a matter of "how" in the micro counts.
Focusing on our bigger picture, the market has been moving back and forth through the upper support in the 1998SPX region today. We have not yet truly let go of this region, but, once we do, we should be heading down to the next support region in the 1970SPX zone. Based upon the initial structure to the downside, I am now surmising that we will see that drop in a 5 wave structure, but that is yet to be confirmed. Once the sustained break down of the 1998SPX zone completes, and we drop down towards the 1970SPX zone, we will have a much better picture of the nature of the decline. For now, I am labeling it with a red 1 as the start to the bigger c-wave down.
For me to even reconsider this downside set up, we would need to see the SPX take out the 2015SPX level in impulsive fashion. Such a move would suggest that wave v has not yet been completed and this pullback was only a wave iv. But, for now, that is not my expectation.
5minSPX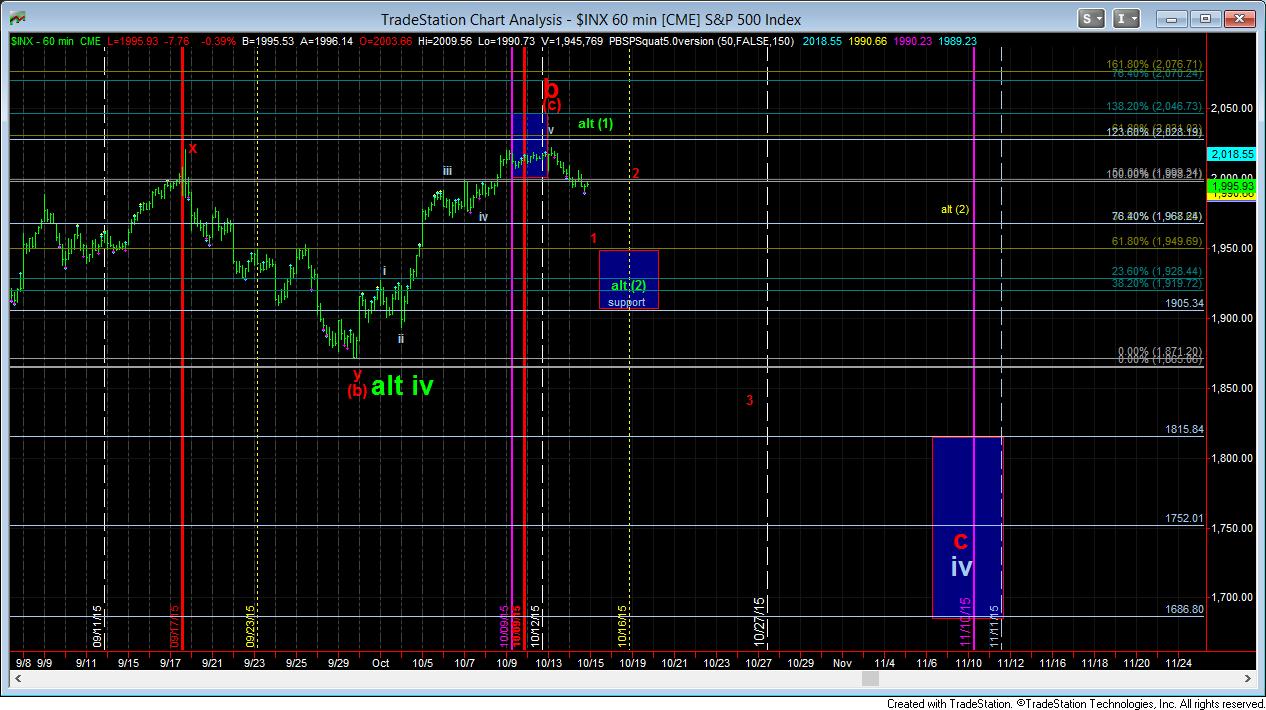 1turnchart