Preparing For Next Breakout
I am sending this update out a bit earlier than normal because I want everyone to have time to review the opportunity before us.
With the market following through this week in almost textbook fashion, we completed a 5 wave rally earlier this week for wave [1] of [v] of iii on the 5-minute SPX chart, followed by an almost textbook a-b-c pullback for wave [2] this morning. As I write this, I can make an argument for already having completed a 5-wave rally off today's low (but I would not argue if it got a higher high still).
What this means is that the market is providing us with a potential [1][2]1-2 structure. That means that if we now see a corrective wave 2 pullback, and then break back out to new all-time highs, we have a strong signal that we have begun a rally to the 4820-4840SPX region to complete wave [v] of iii, within the larger wave [5] of [3], which can be seen on the 60-minute SPX chart.
Whereas yesterday I outlined that as long as we remain over 4650SPX we should look higher, I am moving that support up to today's low. As long as the next corrective pullback holds today's low, and then breaks out to a new all-time high, we will continue to move up our supports, as we track the next move to 4800+.
If you look at the 5-minute SPX chart, I have outlined the general path I expect to take within our Fibonacci Pinball structure should we see a break out within the next day or so.
Alternatively, a break down below today's low would invalidate this immediate set up. But for now, I see this as a high probability set up, especially if we follow through with a break out to a new all-time high.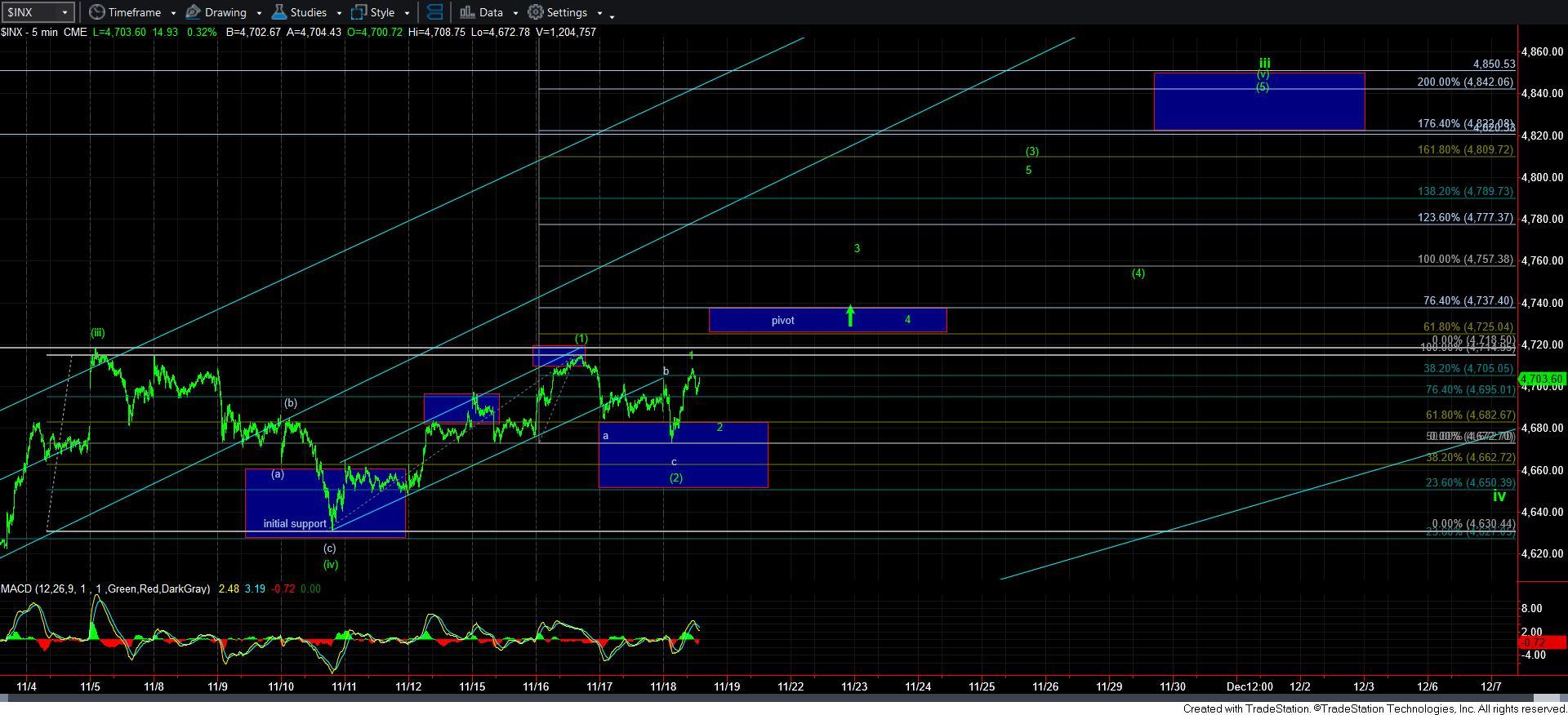 5minSPX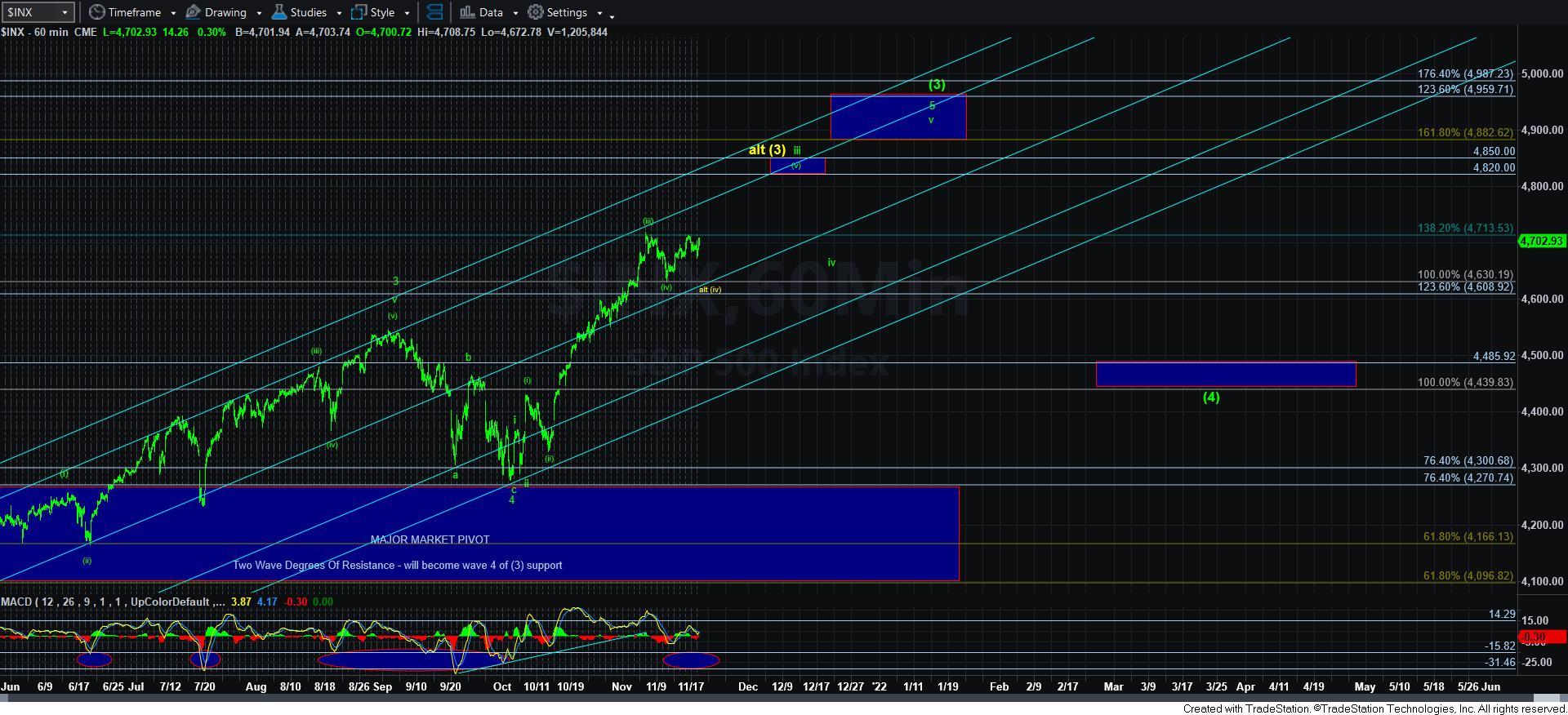 60minSPX