Precarious Spot - Market Analysis for May 3rd, 2023
I can keep this update very simple. The depth of the drop this afternoon has certainly placed in a precarious spot. If the market is going to begin the rally to 4300+ from here, then we should hold over yesterday's and rally over today's high to complete wave (1) of (iii), as shown on the 5 minute SPX chart.
However, if we break below yesterday's low, then it places us in a questionable posture. Of course, we can simply see a deeper wave (ii) low as long as we do not break below the blue wave iv. However, if we break down below the wave iv low, then I have no choice but to follow the triangle going forward.
For now, my preference is to hold over the blue iv, and ideally over yesterday's low. But, the market is the final arbiter and really does not care about what I prefer.
Again, most of you would be best to wait for the (1)(2) set up on the long side.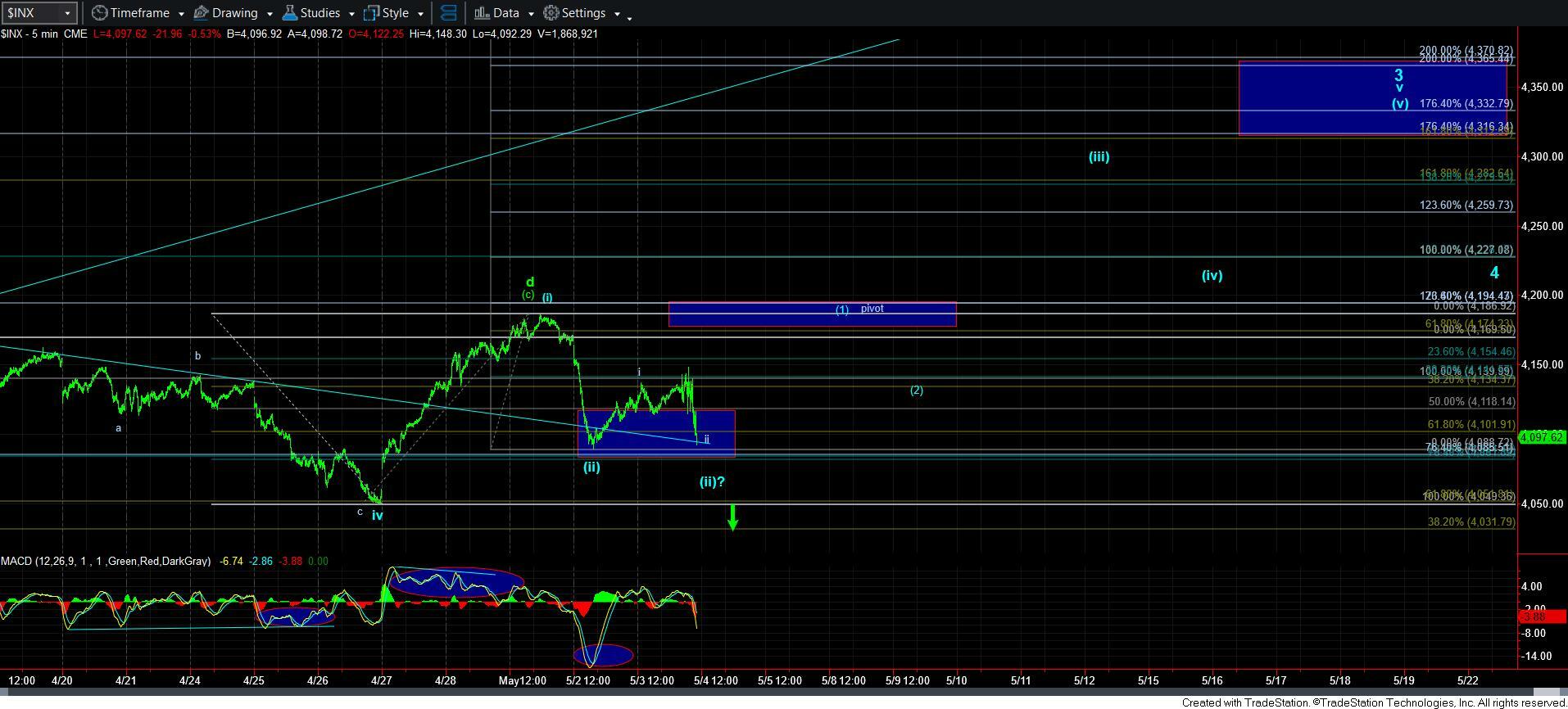 5minSPX