Precarious Spot - Market Analysis for Sep 27th, 2021
With the market still not providing us with a 5-wave rally structure off last week's low, we have not set in stone that wave 4 is yet completed.
But, the rally seen in the overnight futures have placed us in a bit of a quandary. You see, even though the rally still remained well within the confines of the resistance noted on our charts, the drop off the overnight high does count relatively well as a 5-wave decline. However, when I look over at the SPX, it looks like a triangle is being formed for wave [iv].
While the SPX leaves the door open for higher to be seen this week, the ES could be suggesting a break down may be seen as early as tomorrow.
So, it leaves me with the same basic analysis I provided to you over the weekend. Should we see a sustained break down below 4420SPX, it will make it much more likely that wave 4 has not yet completed. Until that happens, the bulls can certainly attempt to push us through the 4500SPX region to complete 5-waves up off the recent pullback low, and signal that the rally to 4900SPX has indeed begun.
In the very micro structure being presented on the ES chart, our pivot below us in the 1-2 potential downside structure is 4410-4417ES. Should we break down below 4410ES (which is akin to 4420SPX) then 4417ES becomes our micro resistance in a potentially impulsive structure to the downside to begin a c-wave lower.
With these parameters still well in place, I want to remind you that Zac, Mike and I will be out starting this evening until Wednesday night in observance of the final two days of our religious holiday season. Garrett will be managing the trading room as well as running a number of our services in our absence. So, I wanted to remind you to please be considerate of Garrett's time.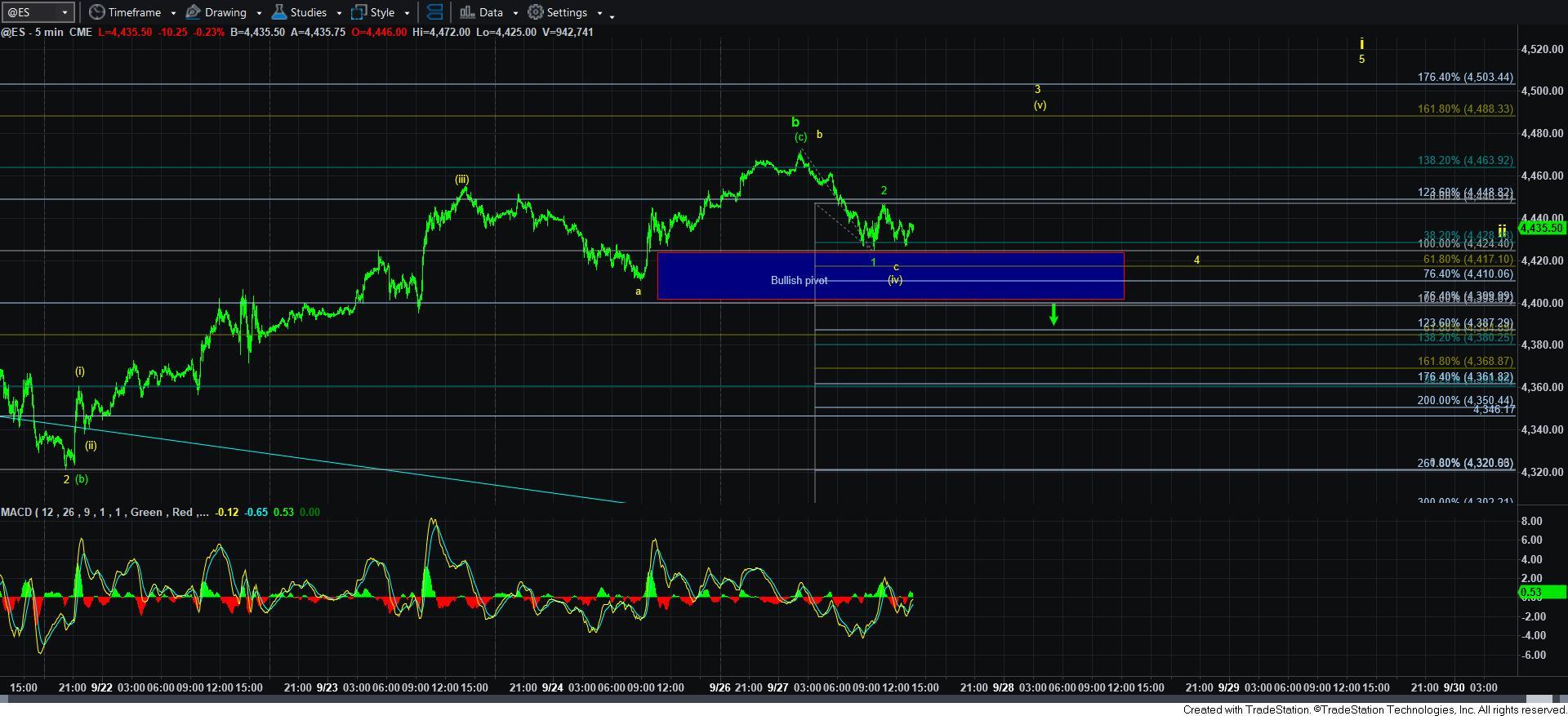 5minES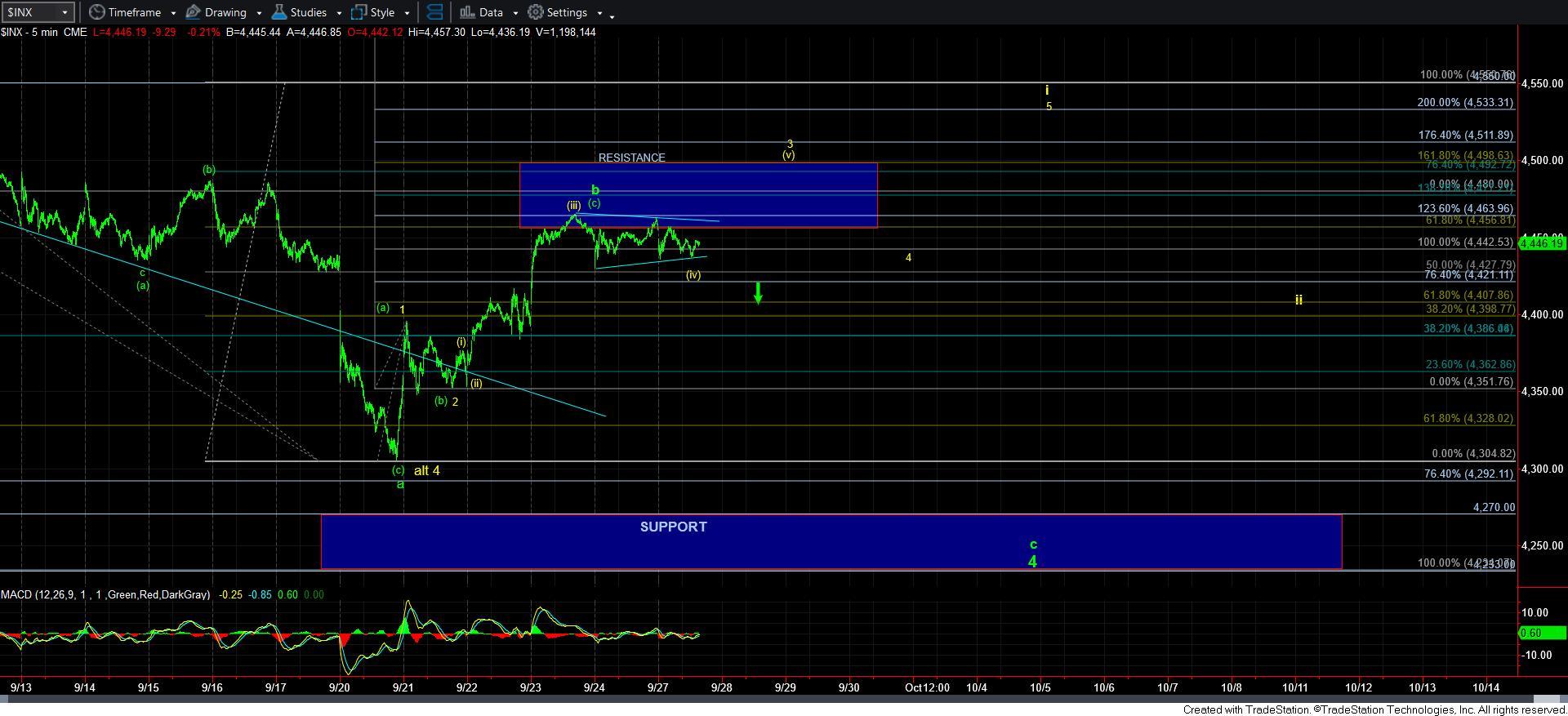 5minSPX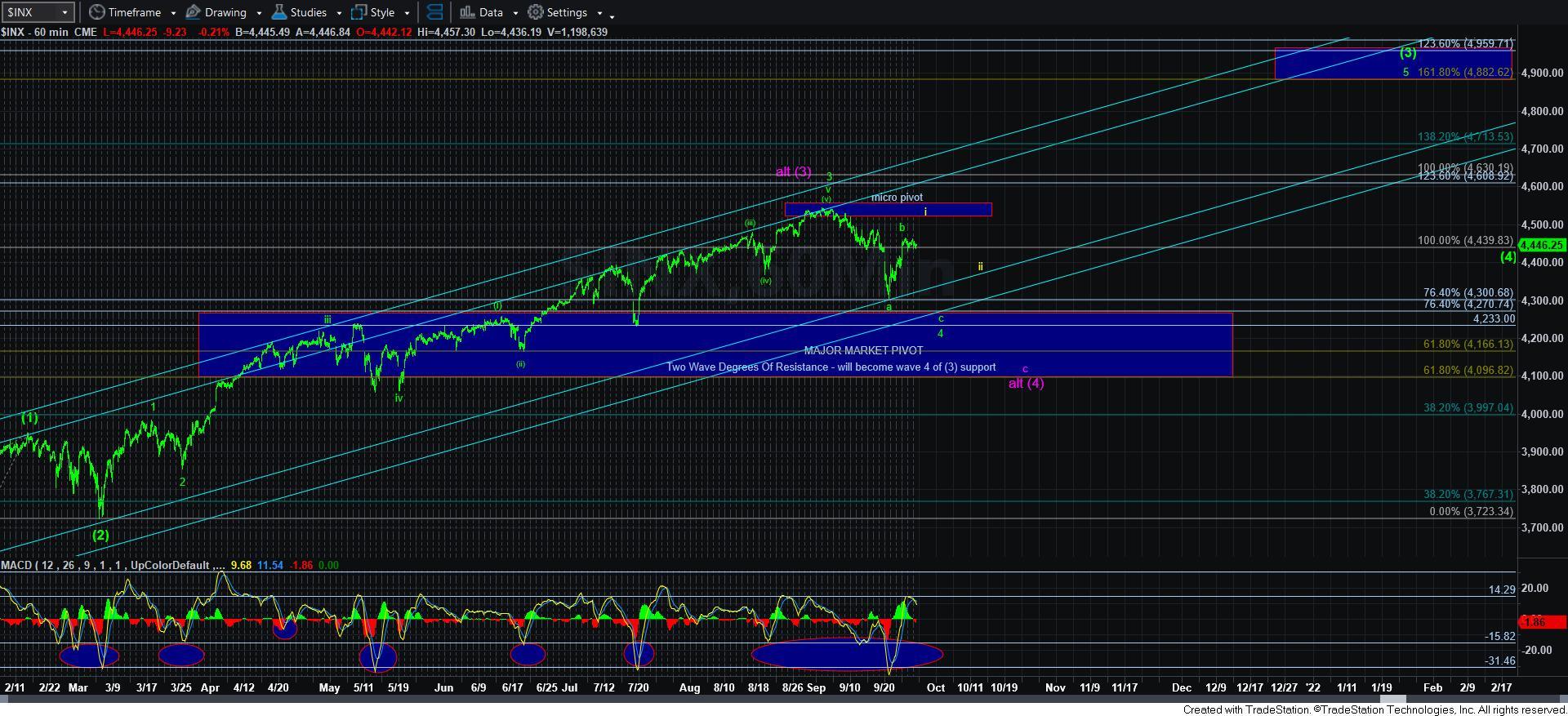 60minSPX