Precarious Posture For SPX
To say that I was a bit disappointed that the market was not able to break below 2590SPX today is an understatement. As I outlined last night, that is the region we need to break to suggest that we are completing this downside structure in a more direct fashion in a more impulsive manner. However, all we did was come within 3 points of that support, and then rallied off it.
If you remember, as long as we remain above that 2590SPX support, the yellow count remains on the chart as a possibility over the next day or two.
As those who were following the action today know all too well, the market has been simply consolidating in this region today, without any solid wave structure to which I may clearly point. While the potential for that c-wave up is a bit less likely today than it was yesterday due to the overlapping structure off the lows, we have an equally overlapping structure to the downside, which does not allow us to have a clear picture as to how the market intends to follow through tomorrow.
It simply leaves me with levels to watch. As long as we remain below 2632SPX, we still have a downside set up in place for wave (v) of v of 3, pointing down to the blue box target just below us. However, if the market can rally over that level, then we may be dealing with a bigger diagonal for the c-wave of 4 in yellow, targeting the 2670-2685SPX region.
However you slice the action up today, it provides fodder for bulls and bears alike. But, ultimately, I think we have to recognize that the bears are in control of the chart, and we will likely still see more action in this wave (4) before it is complete.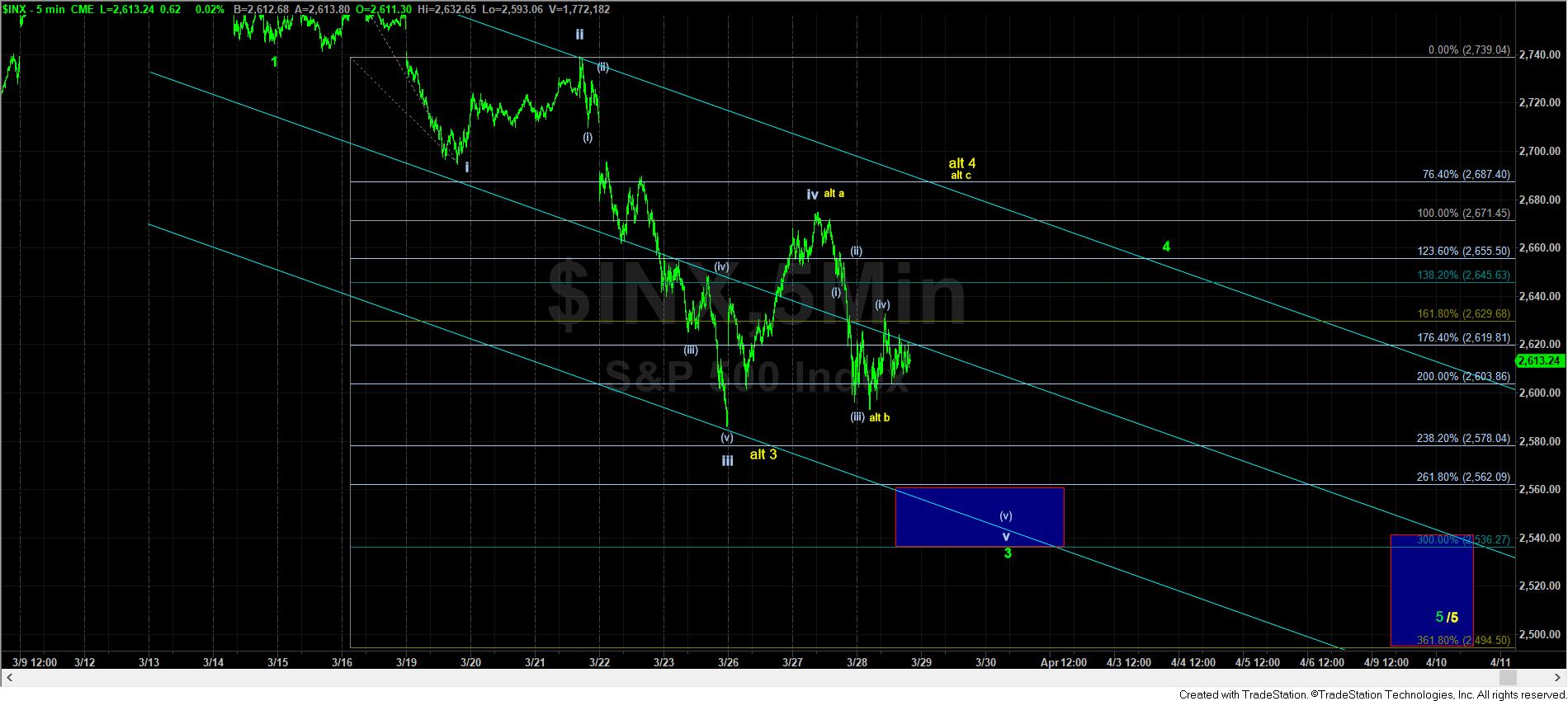 5minSPX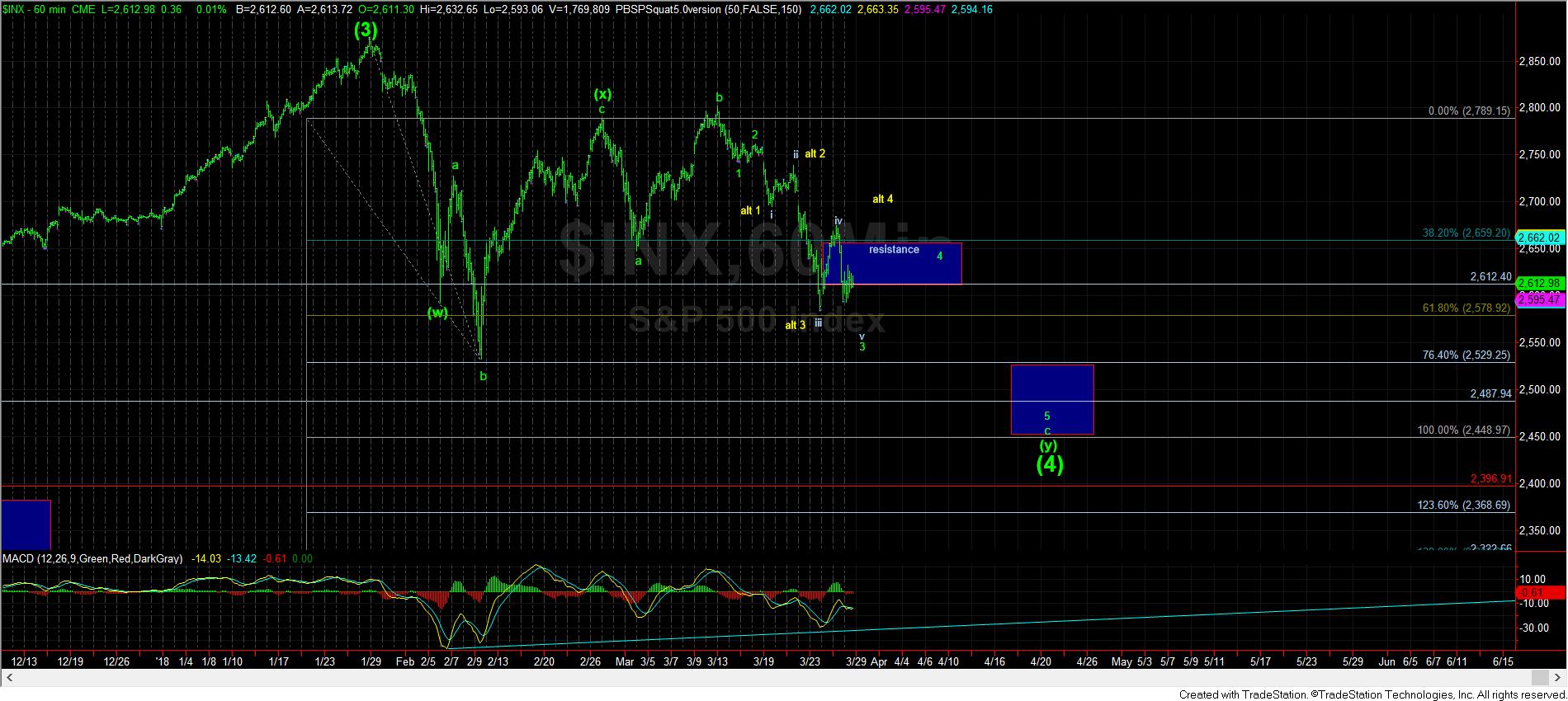 60minSPX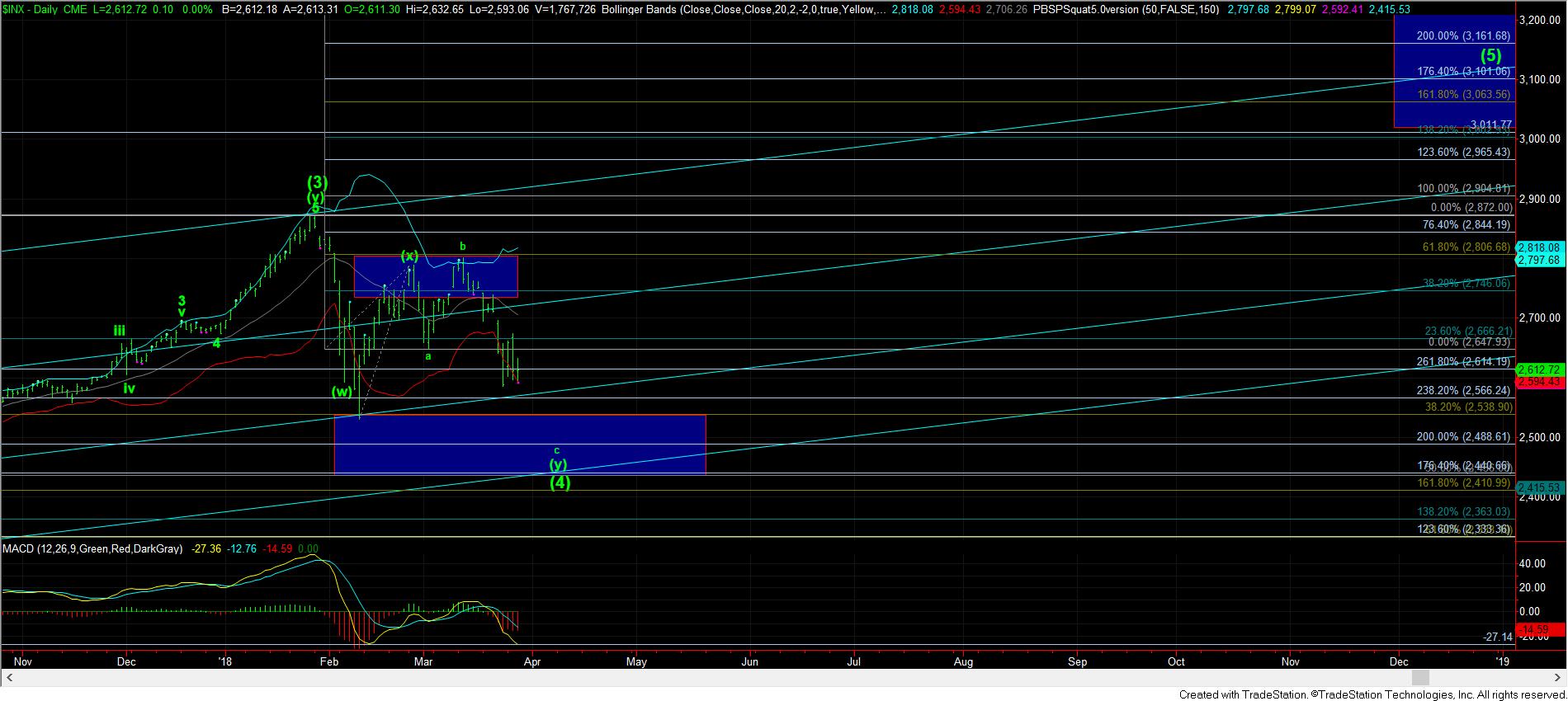 1SPXdaily