Pattern Is Full - Market Analysis for Apr 6th, 2022
With the market following through on its downside set up, we have now completed most of what we want to see for wave iv. We have struck the top of our target. The MACD on the 60-minute SPX chart has reset and dropped into support. And, we have a completed 5-wave down in the c-wave of an a-b-c pullback in wave iv.
But, as I write this update, we sit in a bit of a precarious stance. While we have a complete 5-waves down, there is potential for an extended 5th wave lower to the bottom of our support pivot. And, that applies as long as we remain below 4498.45. In other words, we would need to break out over 4498.45 in impulsive manner to suggest that we have begun wave [i] of wave v of 1.
So, I would imagine by tomorrow we will either have an extended 5th wave down to the bottom of our support pivot, or the market will make it clear that wave iv is over, and wave v may have begun.
To end this update, I want to post something I said in the live video this morning, which I reiterated in an alert earlier today:
I want to make a point here. While those that are very aggressive will likely try to scale into a long for a possible wave v of 1, I do not think that is the proper path for MOST people.
You see, there is no guarantee that we get wave v of 1. So, for those that are more conservative, you may not want to trade for wave v of 1, or you may want to wait until we complete the bottom to the c-wave of iv, and then get a 5-wave wave (i) of v.
Just realize that different risk profiles should be viewing the market differently here.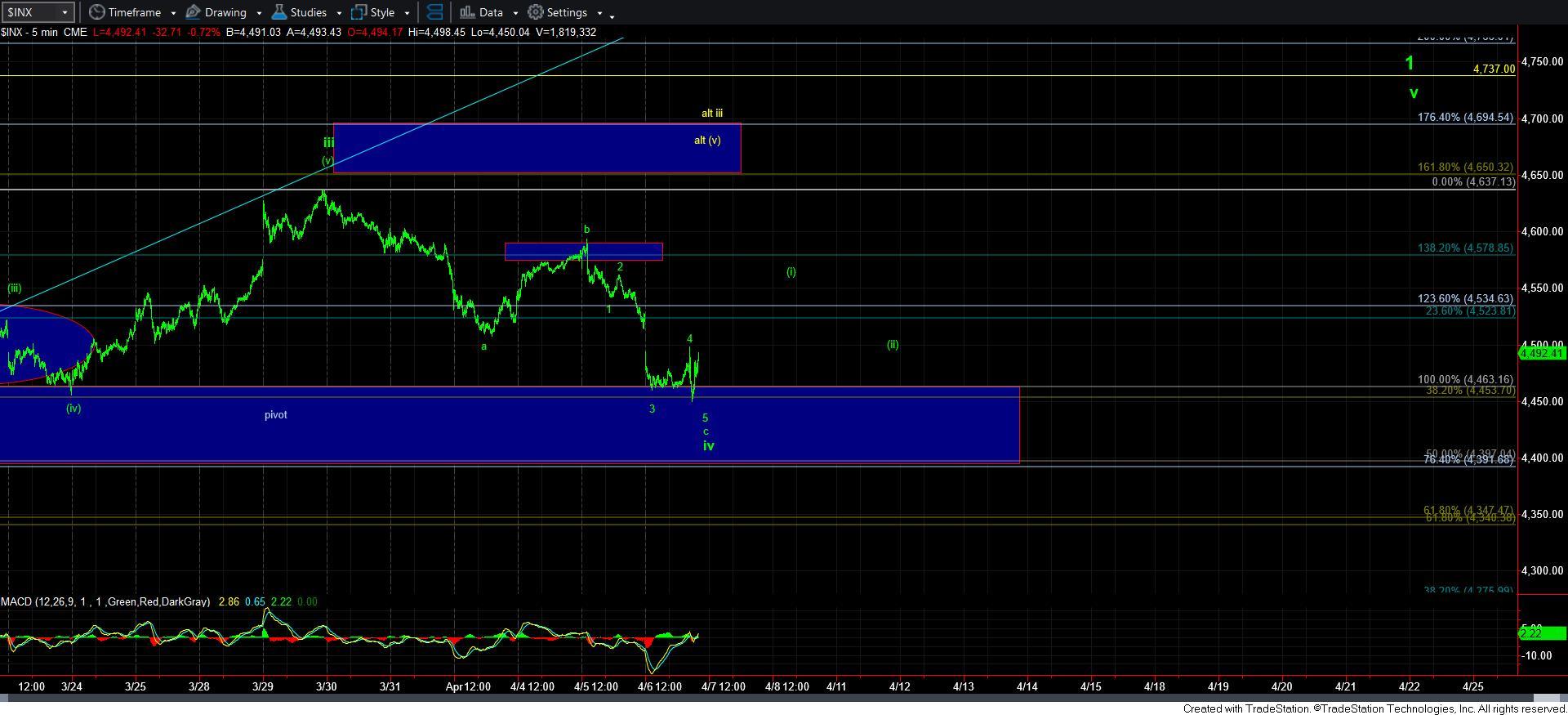 5minSPX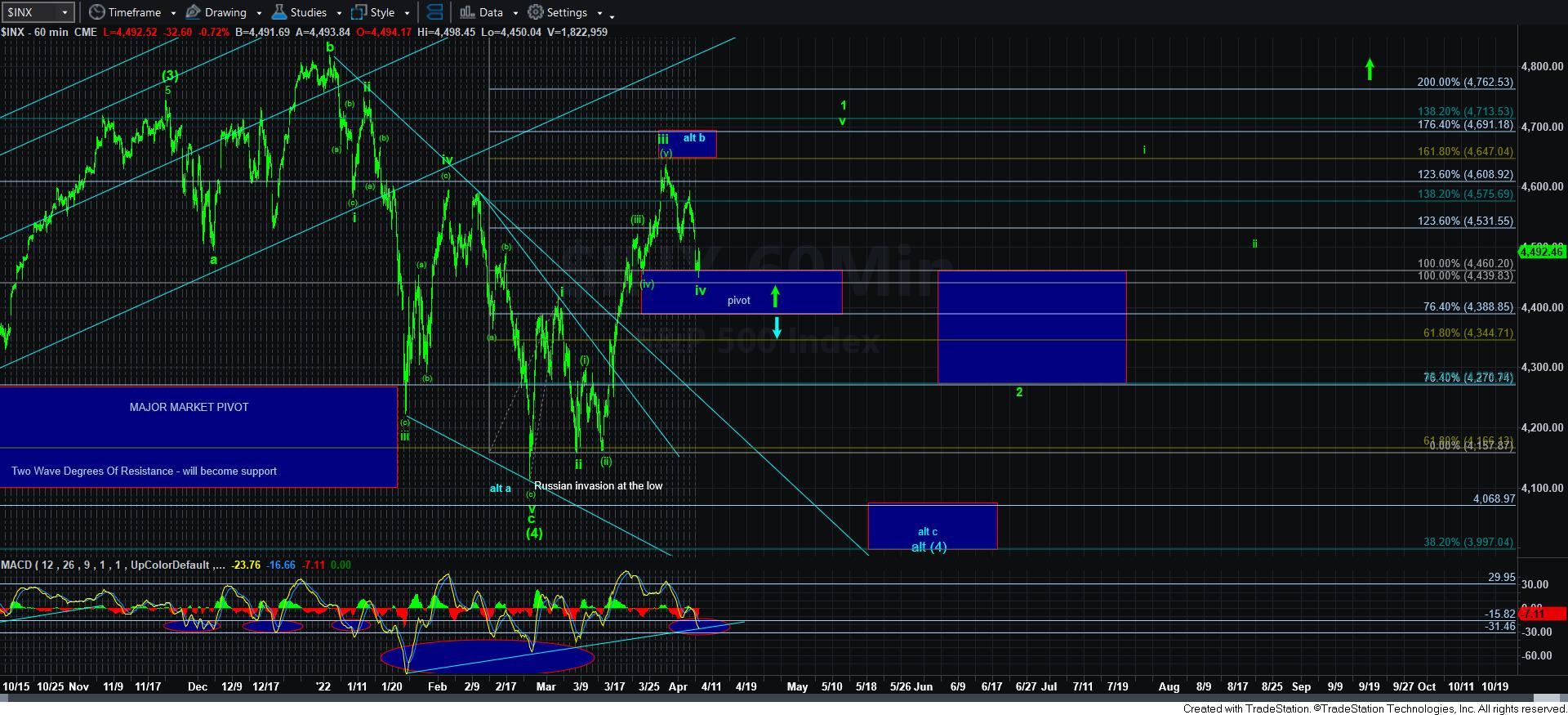 60minSPX