Pattern Filling Out To The Downside
Today the market continued to move lower getting closer to giving us a full pattern to the downside per the blue count. Furthermore, we are now approaching the lower end of support for that blue count as we are now sitting just 20 points over the 4165 level.
We do still appear to have a few more micro squiggles that may need to be filled out on the smaller timeframe charts to finish off the pattern but if we are indeed going to see a bottom per that blue count we should be getting very close to a bounce. If we are unable to see that bottom form sooner rather than later then it will open the door for this to be following the already topped green count.
The bigger picture there really is not much to add to the previous analysis and as long a we hold over the 4165 level the blue count will remain the primary count. That blue count would of course suggest we are bottoming in the wave (4) leading to a new higher all-time high as part of a wave (5). We would need to see this break over the 4297 level followed by a break over the 4402 level while holding over the 4165 level to give us confirmation that we have indeed put in a bottom in that blue count.
If we are unable to hold 4165 but rather continue to push lower then it would make it much more likely that we have already topped in the green wave b in July. There are some issues with this count given the structure to the downside but if we begin to break support it will make it much more likey that this is indeed the operative count.
So while this market does seem like it cannot get up off of the floor there are signals from both divergent technicals as well as in the volatility space that would suggest we should be seeing at least a bounce sooner rather than later. If and when that bounce does occur we can watch the overhead parameters to help give us further guidance as to whether a larger degree bottom has indeed been struck.
For now, however, I will remain focused on the 4165 level to the downside and the 4297 level to the upside as key price points which should tell us whether a bottom has been struck or whether we have put in that larger degree top.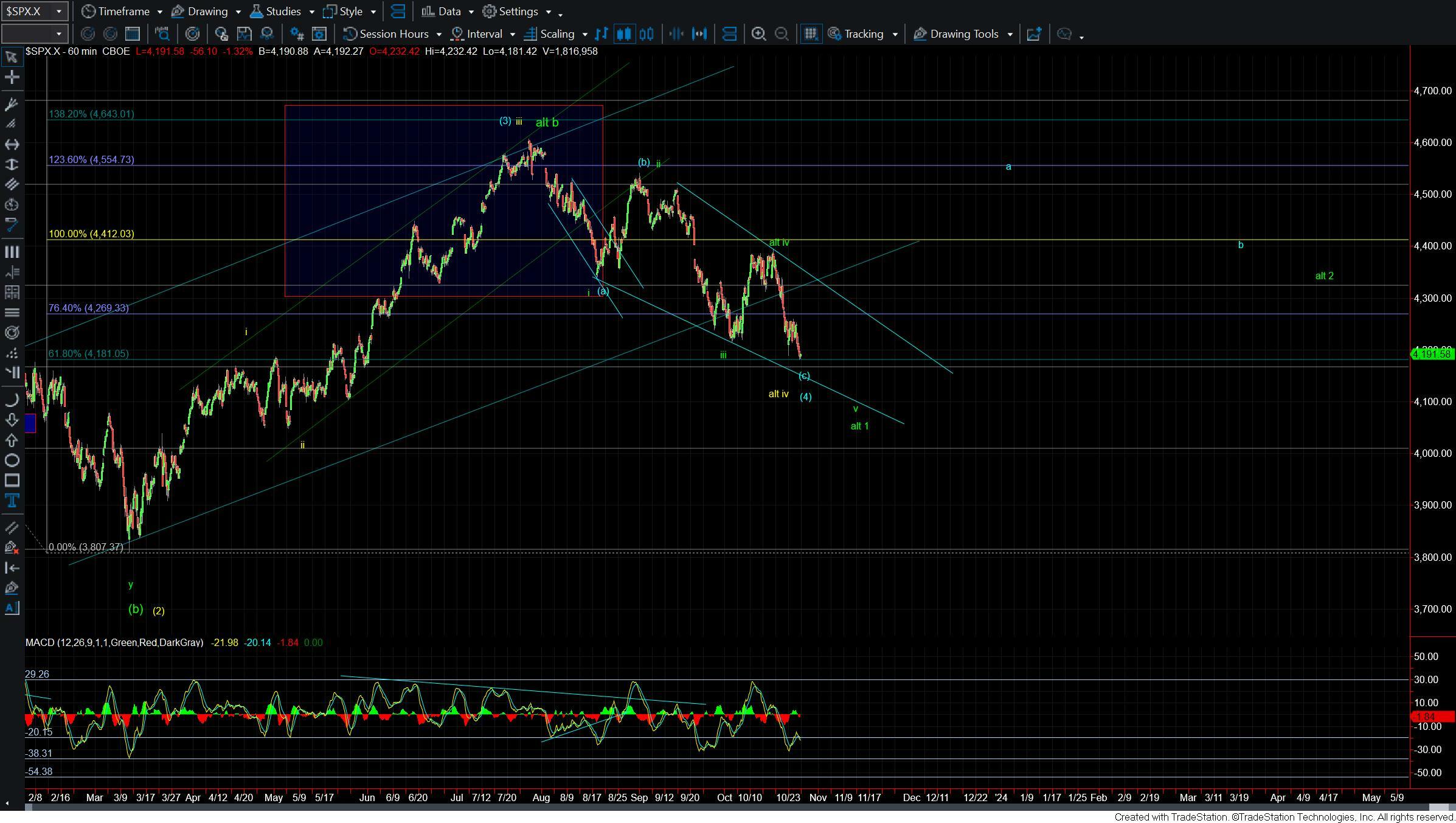 SPX 60m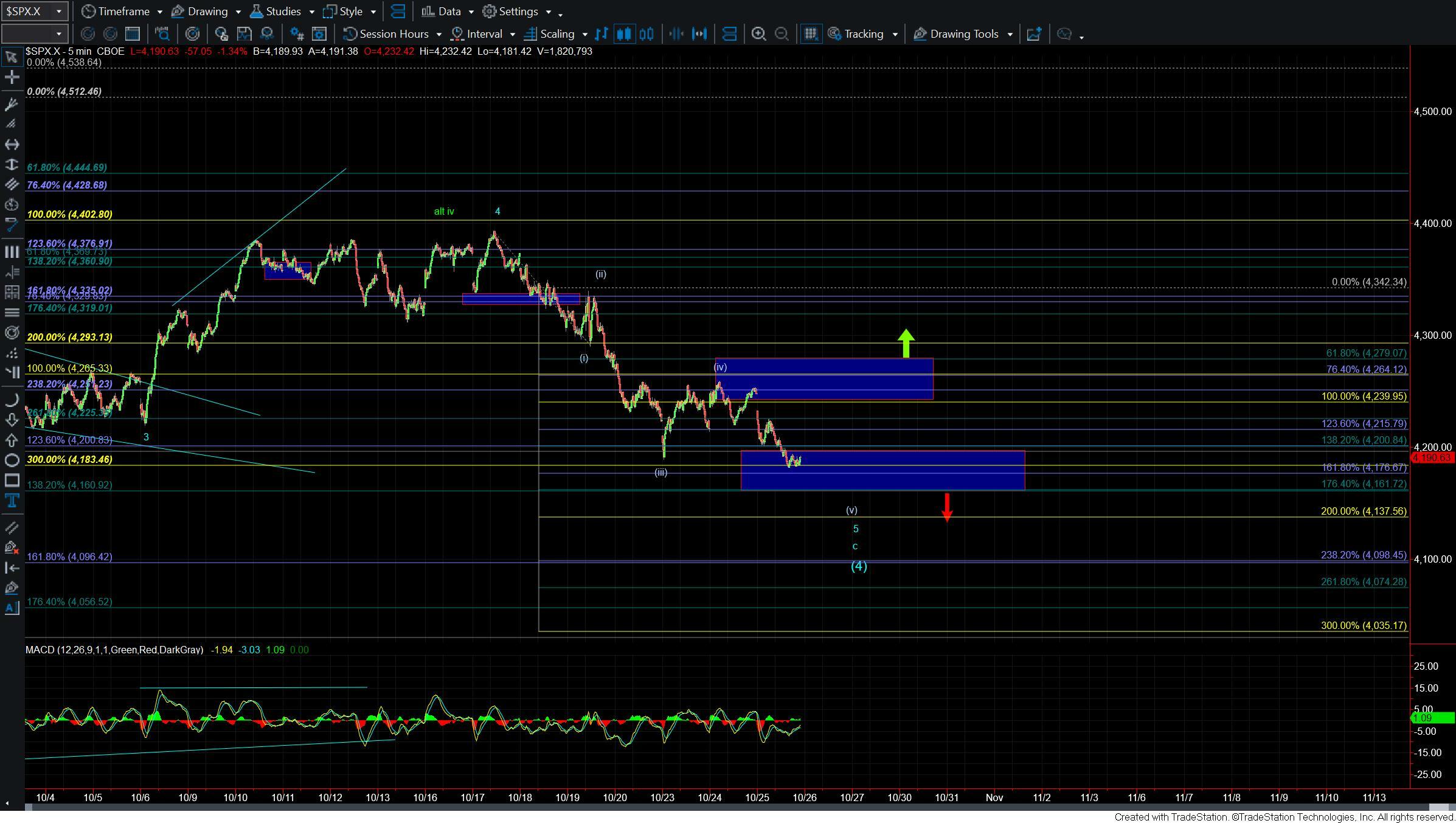 SPX 5m