Past The Point Of No Return
The title sounds quite ominous. But, in effect, if we are going to have a shot at 4300+, then the bottom of the [b] wave has to be counted as being in place, and this rally has to take shape as a 5-wave structure towards the 4065-4096SPX region, as shown more closely on the 5-minute SPX chart.
I am going to make this rather simple. I have outlined the pivot on the 5-minute SPX chart. We MUST hold over that pivot on all pullbacks over the next day or two, and then head to the wave [iii] target. I will then move the pivot up, and the market cannot faulter on its way to trying to complete a potential 5-wave structure as shown on the 5-minute chart.
Anything less than that will likely take the potential of 4300SPX off the chart for me. And, I will again have to consider that the purple b-wave is going to be in place. But, the question of how we drop lower is yet to be answered. And, needless to say, a break of this week's low at this point would likely be a very bearish indication.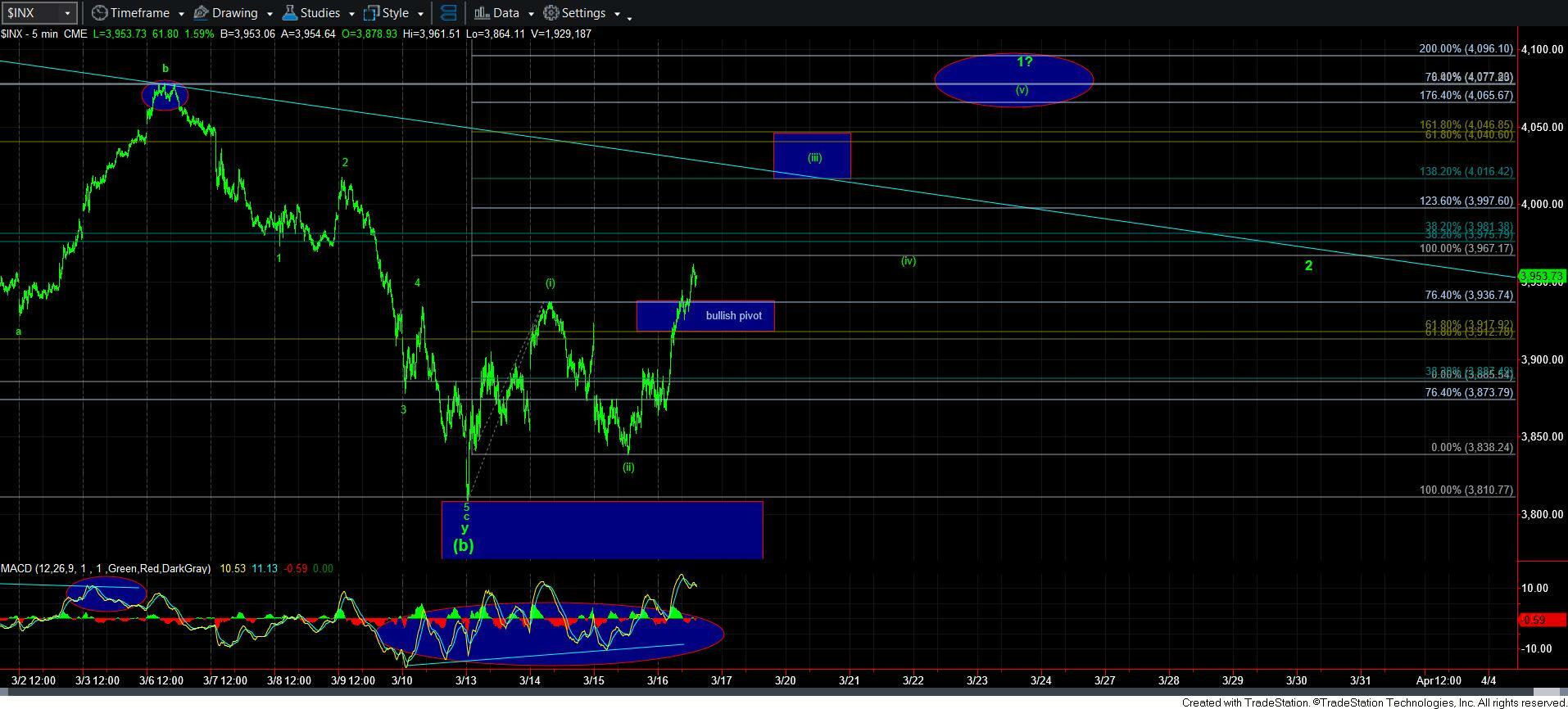 5minSPX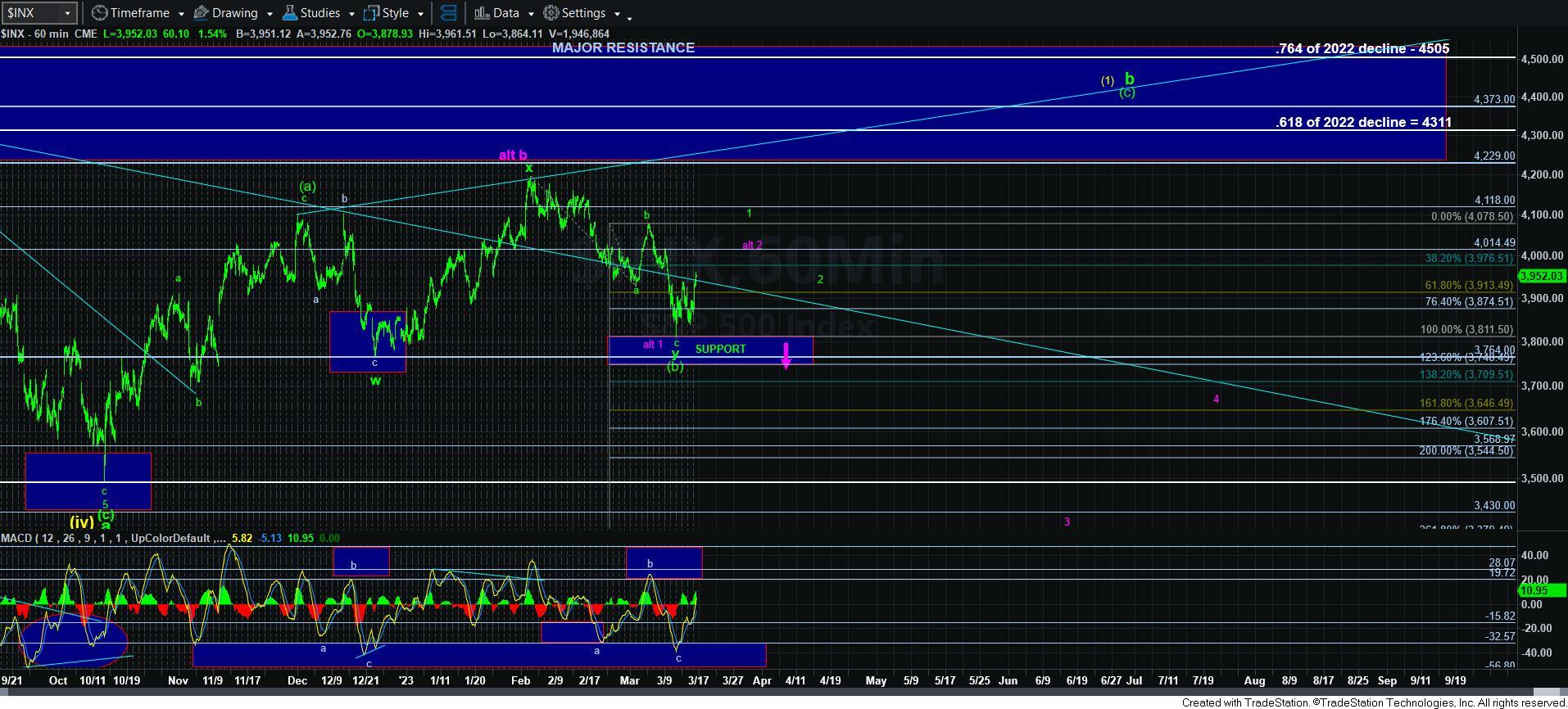 60minSPX