Parameters For Upcoming Week
With the market striking a high on Thursday, it leaves us with the question as to what the ensuing drop represents.
Let's review the 5-minute SPX chart. The structure I have been following suggests that the pullback off the Thursday high is the wave iv we have been awaiting. As you can also see, we are simply hitting the top of the target box for a wave iv. The market has a decision to make here.
If the market breaks down below 3290E (or even provides us with a drop that directly tests that level), it leaves me with the conclusion that we have struck a b-wave high, and we are dropping in a c-wave down toward 3155-3192. Yet, the only way I can confidently consider this potential is by viewing the drop off last week's high as a leading diagonal, of which I am not terribly fond for high confidence trading.
The primary expectation for now is that we will hold this support box, and move higher to complete a more pronounced 5 waves up. The resistance for a 5-wave structure is in the 3380-3390EPX region. As long as the market respects that resistance, then I will be looking for either a corrective wave 2 pullback, or an impulsive decline pointing down to the 3155-3192 region.
At the end of last year, I noted that the market action in the first quarter of 2020 will provide us with guidance as to whether we are heading directly to the 3700 region within the calendar year 2020, followed by a continuation move to 4000, or if we will top out and begin a much bigger correction for the rest of 2020, At this point in time, I do not have strong evidence that any "major" corrections are being set up. Rather, the maximum downside I see at this point in time is the 3155-3192SPX region.
Therefore, the manner in which the market is presenting at this time suggests that we are still going to focus on the 3711 region in the coming months. Yet, if the market should now break below 3150SPX, that would be a major warning sign to me regarding bullishness for the remainder of 2020.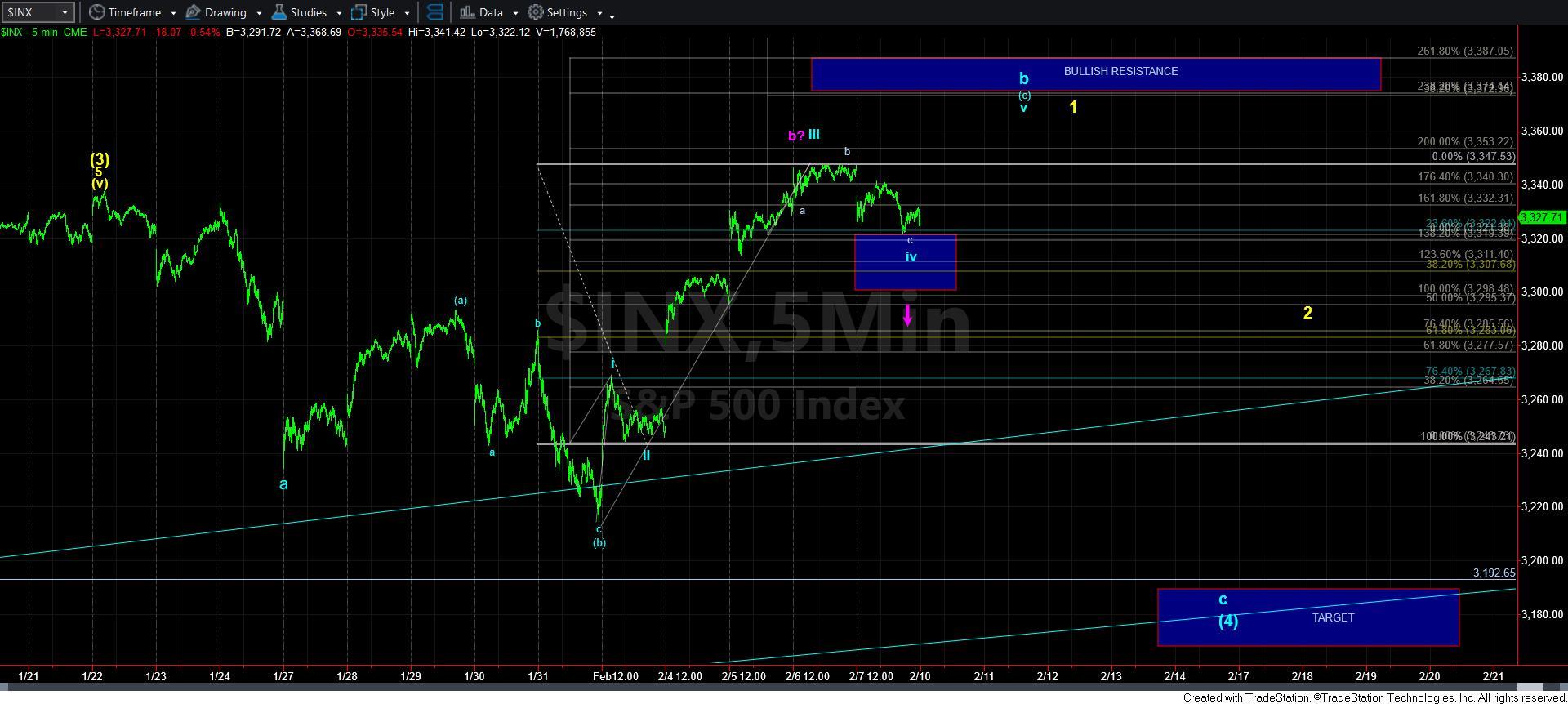 5minSPX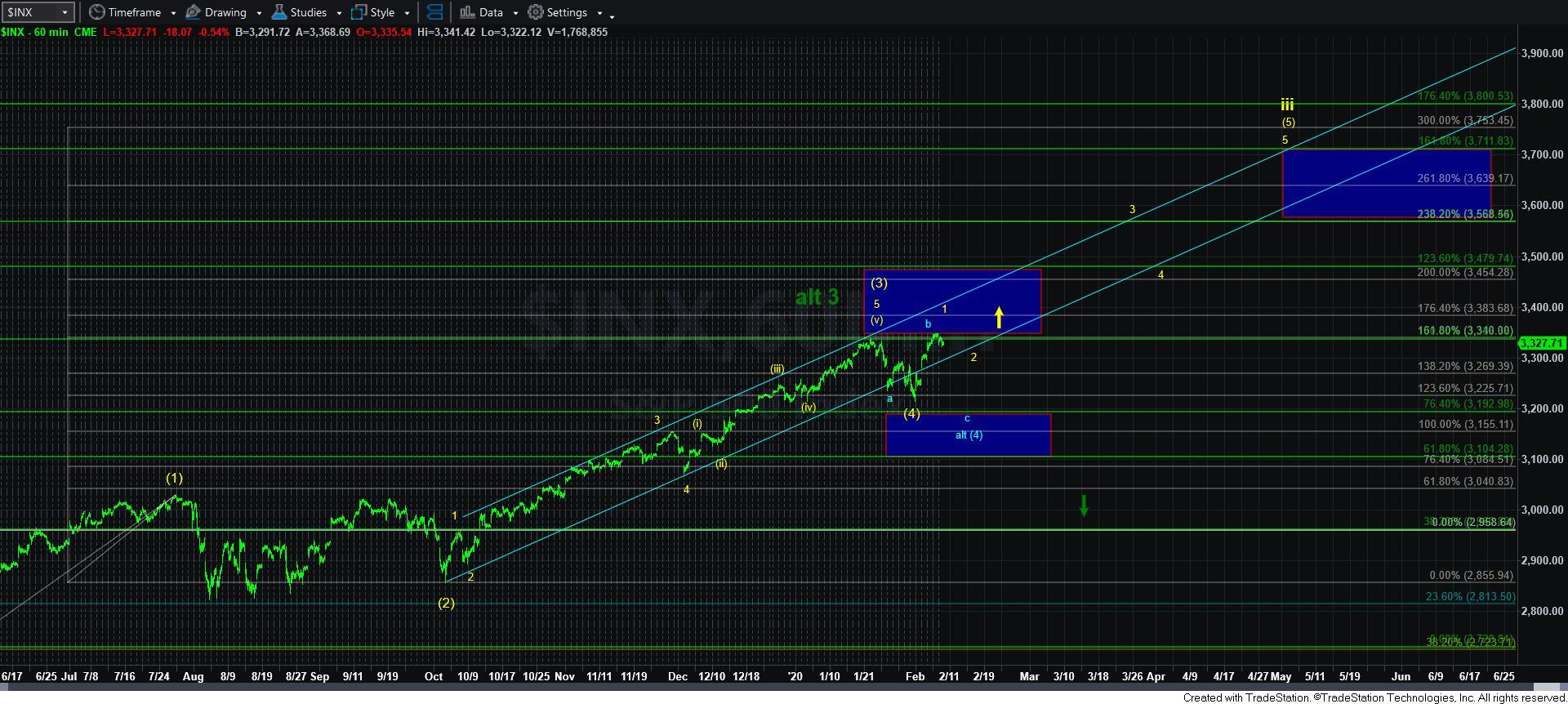 60minYellow