Overlap Continues - Market Analysis for Mar 21st, 2019
As the market has continued higher, I have outlined before that the structure has been quite overlapping at times. And, the current drop has also provided us with overlap. Yet, the market has continued higher to our target region.
Moreover, I warned last night that I still have a hard time trusting that the market has topped, especially since we have not yet struck our ideal target region.
At this point, the amount of overlap we have seen in these various segments of the rally have made the topping target a bit more uncertain. I would suggest that the target we have on our chart has provided us with points of confluence which have been calculated through multiple degrees within this rally. So, I am going to maintain that as my primary target at this time.
However, as I have the upper resistance noted on the chart, should we see a move through the 2900SPX region, it points us back up towards the prior highs for a full b-wave retrace. For now, that is not my expectation, but I have to take notice of the potential based upon the action seen since we bottomed in early March.
As far as support is concerned, clearly a break down below this week's low of 2811SPX will be our initial indication that the b-wave has topped. Until such time, the market can continue to grind higher towards our target region.
For those that have been following us since last year when we called for a 20-30% correction, we noted in December, even before we completed the drop, that our target for this b-wave was at least the 2800SPX region, with some potential to even see a higher high before this b-wave completed. At this time, I still do not think a higher high is a higher probability, but clearly that will depend upon how the market reacted at our target. My primary expectation remains that the target region will mark the top of the b-wave.
And, also remember that we need to see a FULL 5-wave structure develop towards the 2700 region off the high we strike to signal that the drop to the 2200 region has begun.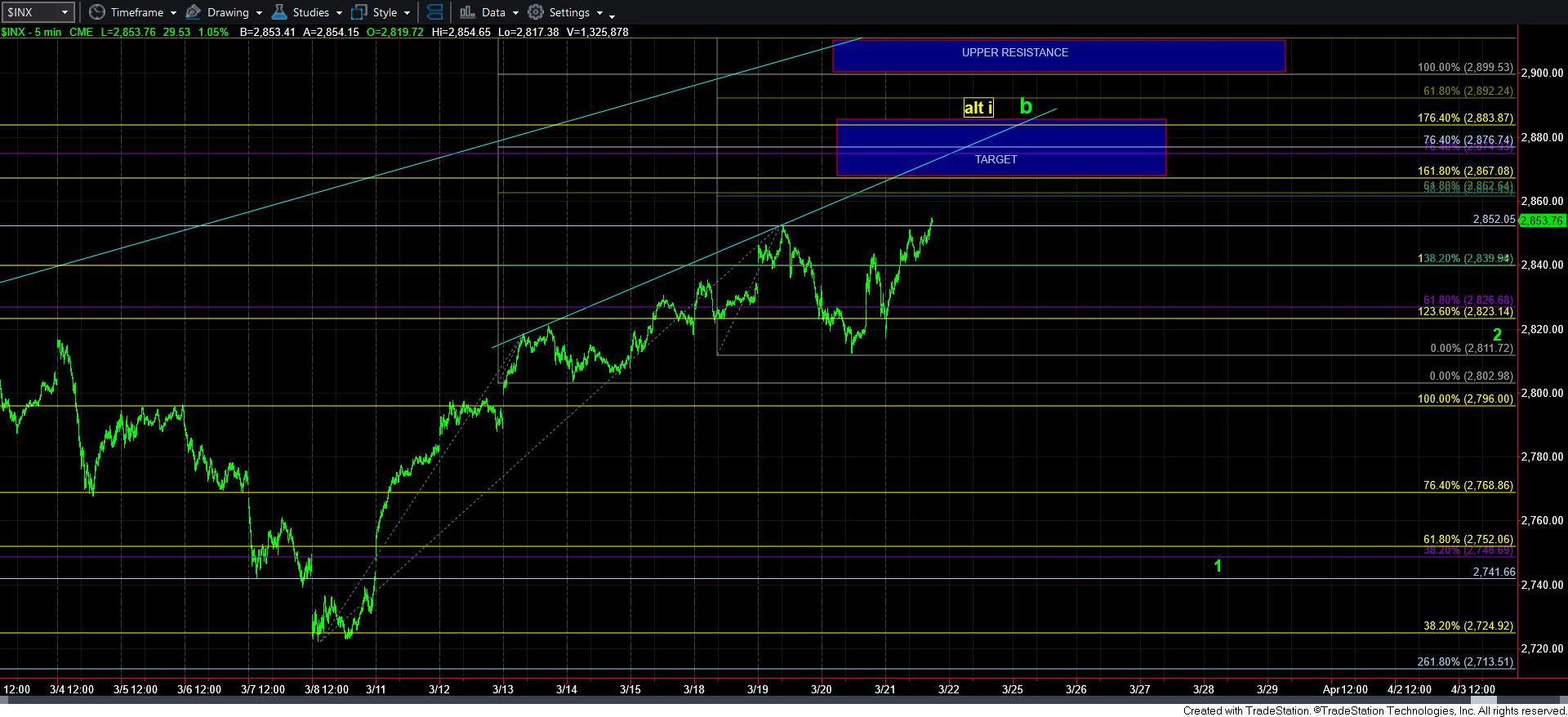 5minSPX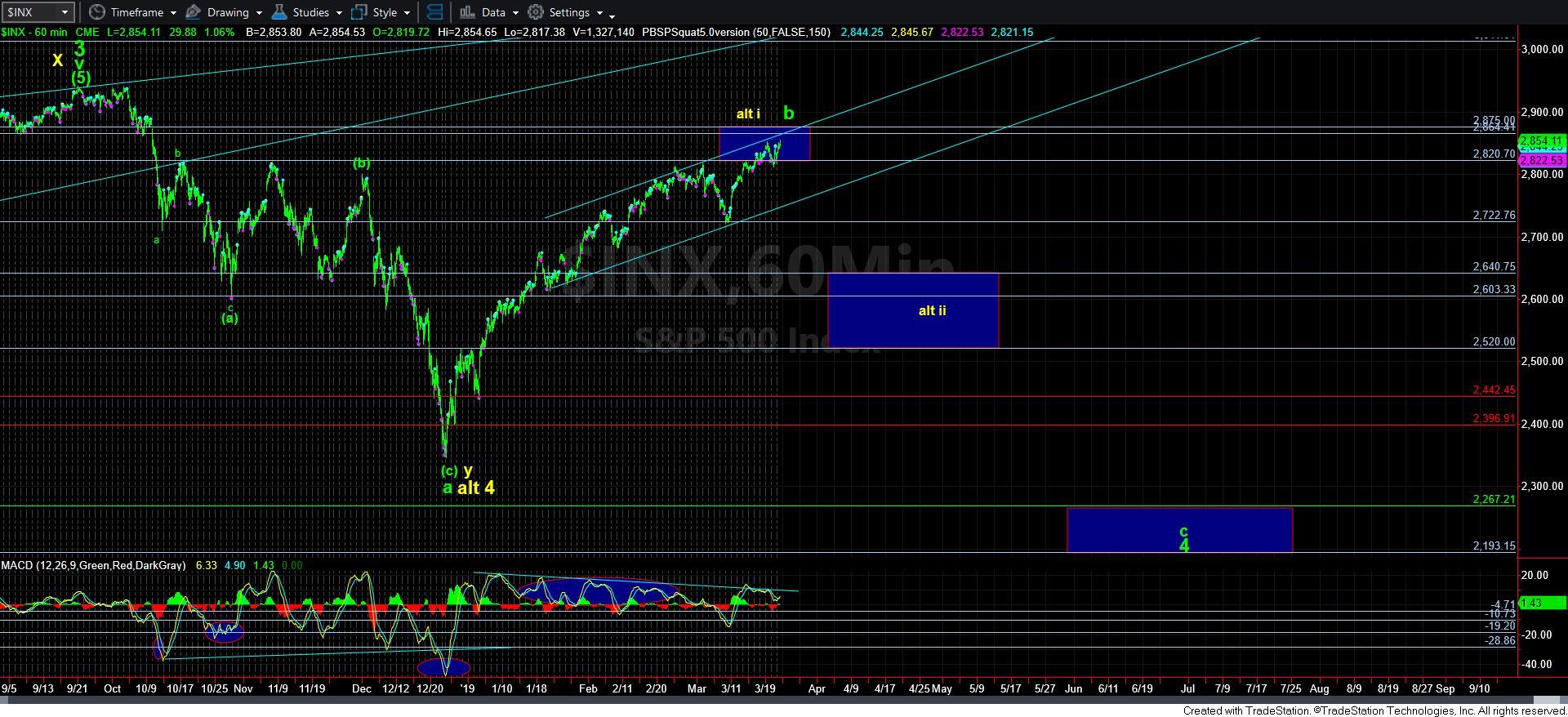 60minSPX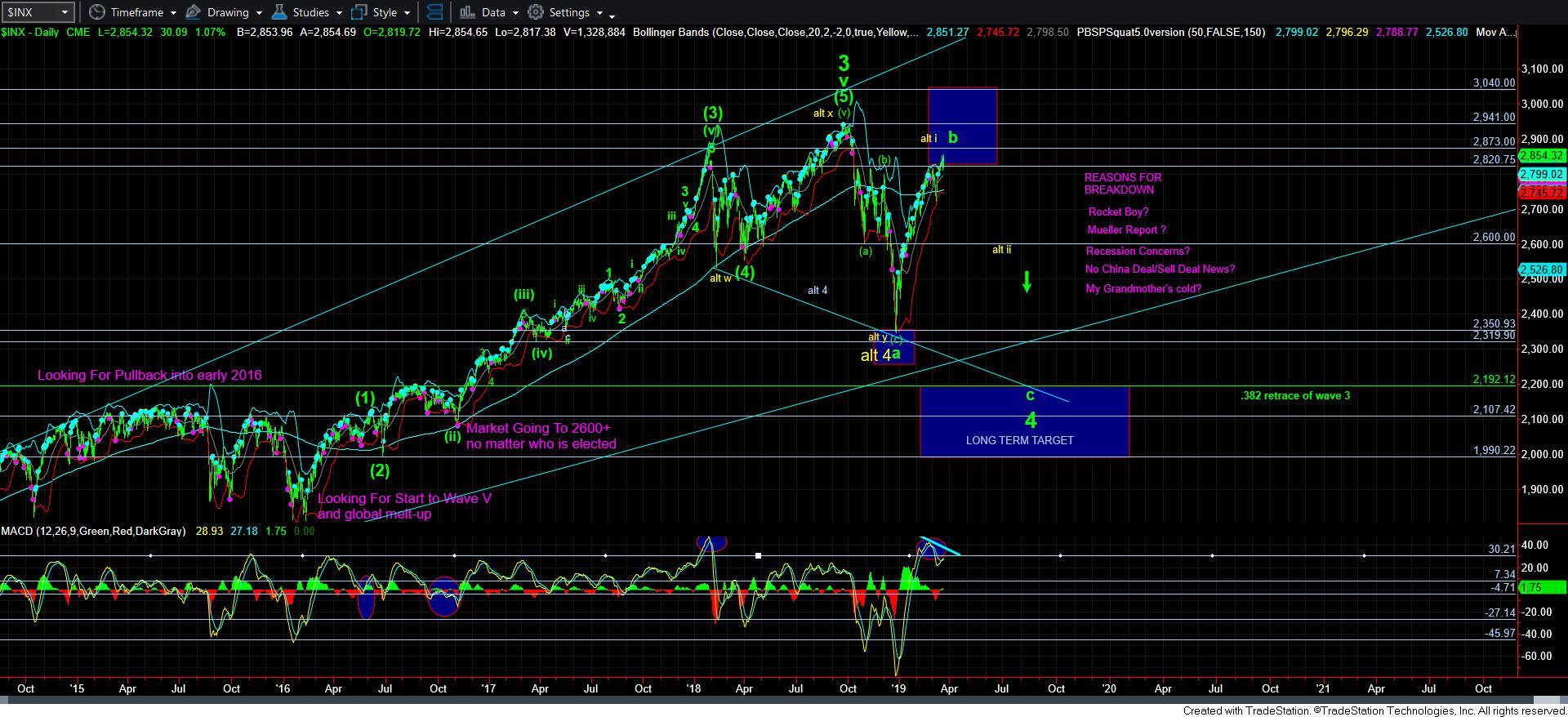 1SPXdaily