With the market continuing to push lower today, we still do not have a solid 4th wave in place, which means we only have 3 waves down. That 3 waves down can still be the b-wave of a 5th wave to a higher high, as we discussed over the weekend.
For us to complete all 5 waves down, we still need a rally in a c-wave (assuming the morning low was the bottom of 3), which would provide us with a 4th wave flat. Thereafter, we would need a 5th wave to a lower low to confirm 5 waves off the high.
However, I will note that if we see a 5 wave move bottom at the prior lows in the 2040SPX region, we still can count this entire pattern as a "flat," which leaves the door open for a higher high to be made into August.
So, while I am still want to gain clarity this week as to what the market has in store over the next few months, today is not the day it has provided that clarity yet.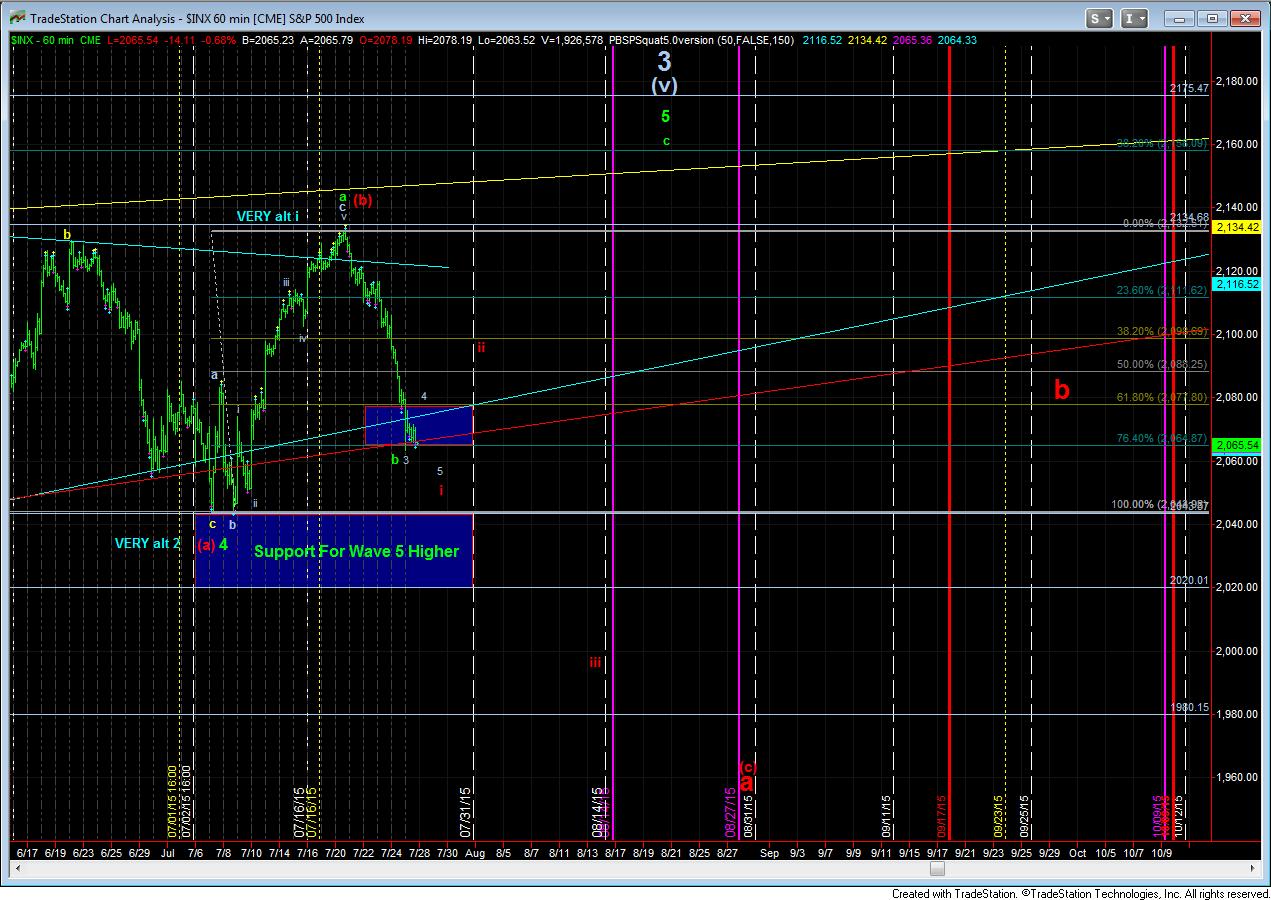 1turnchart