I am putting this update out early, since we are now hitting a target for wave 3 down in what I am counting as a c-wave decline which began on September 13.
As you can see from the attached 5-minute ES chart, the market is hitting the wave 3 target box. The ideal target is the 3600ES region, which is the 1.618 extension down, so we can still subdivide lower as long as we remain below 3690ES.
The question now is if this is going to complete the entire c-wave down (as per the blue count), or if we still have another 4-5 to complete – which is my primary count down here. Moreover, the resistance region of relevance for this determination is clearly delineated on the 5-minute ES chart. As long as all bounces from this point forth are corrective and respect resistance, then I maintain my primary count for a 4-5 to complete this decline.
But, I want to take this opportunity to view the bigger time frames. When we look at the MACD on the 60-minute chart, you can see we have dropped down to the regions from which bottoming often begins. Furthermore, the daily chart is again as oversold as it has been at all prior bottoming structures as well. So, based upon these indications, I think it makes it reasonable that the market is going to attempt to bottom over the next week or so. And, again, I still think we have another 4-5 to complete before a bottom is going to be struck. But, I will be watching the 5-minute ES structure and resistance for more detail on the micro count.
Overall, I think the market is going to enter into a bottoming phase. But, just remember that it may still be a bit frustrating if we have to deal with another smaller degree 4th wave before a final bottom is struck. But, there are a lot of indications pointing to a major bottoming that we can see in the coming days. And, an indication of a major bottom having been struck will be an impulsive move through the resistance noted on our 5-minute ES chart.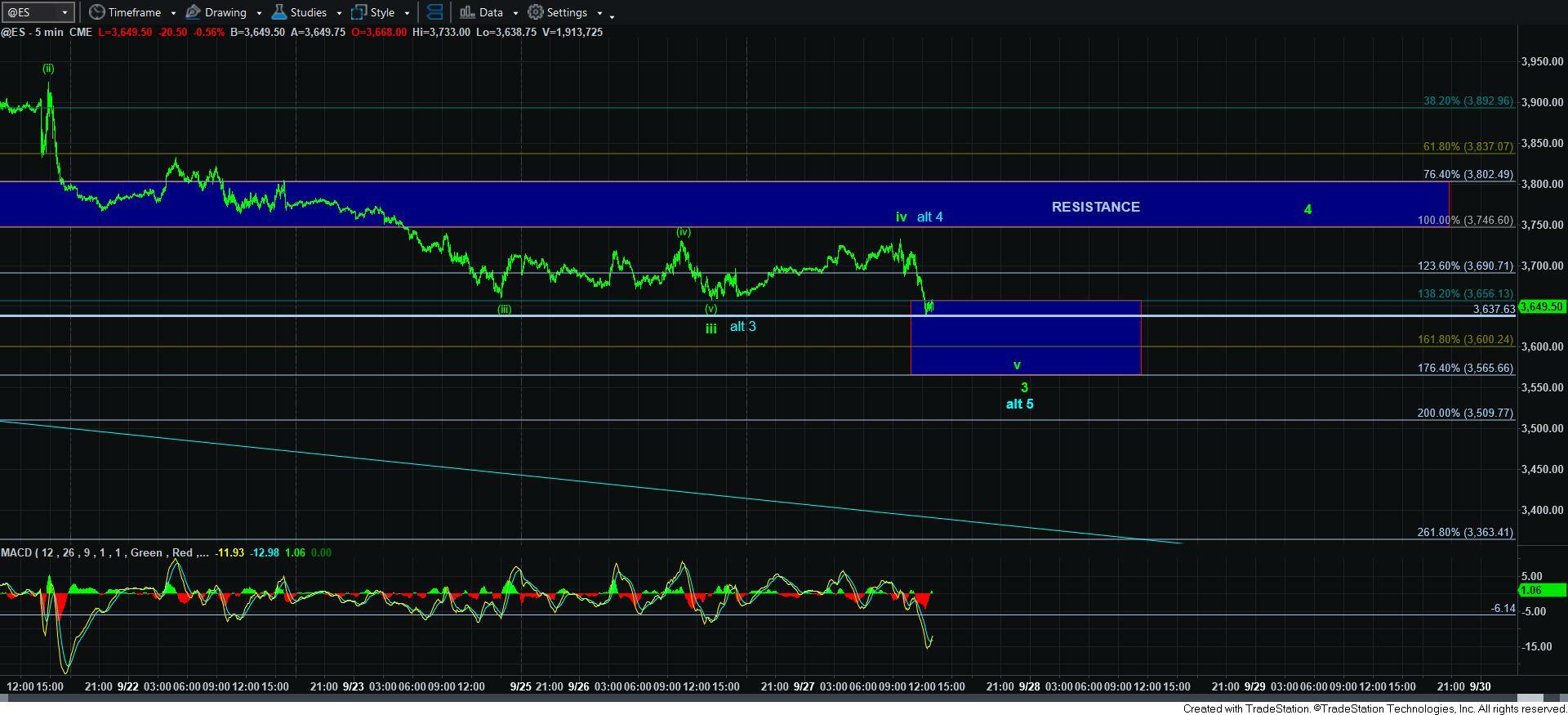 5minES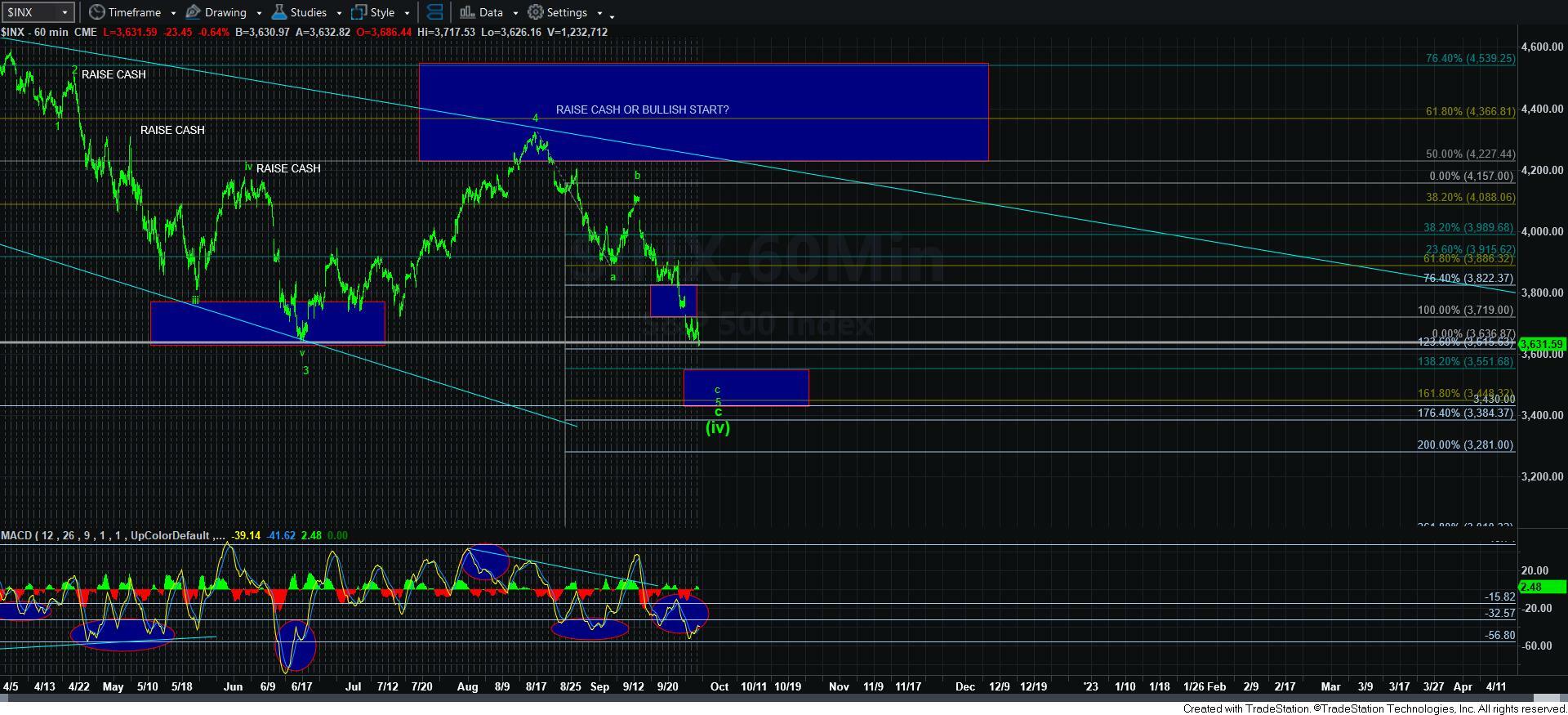 60minSPX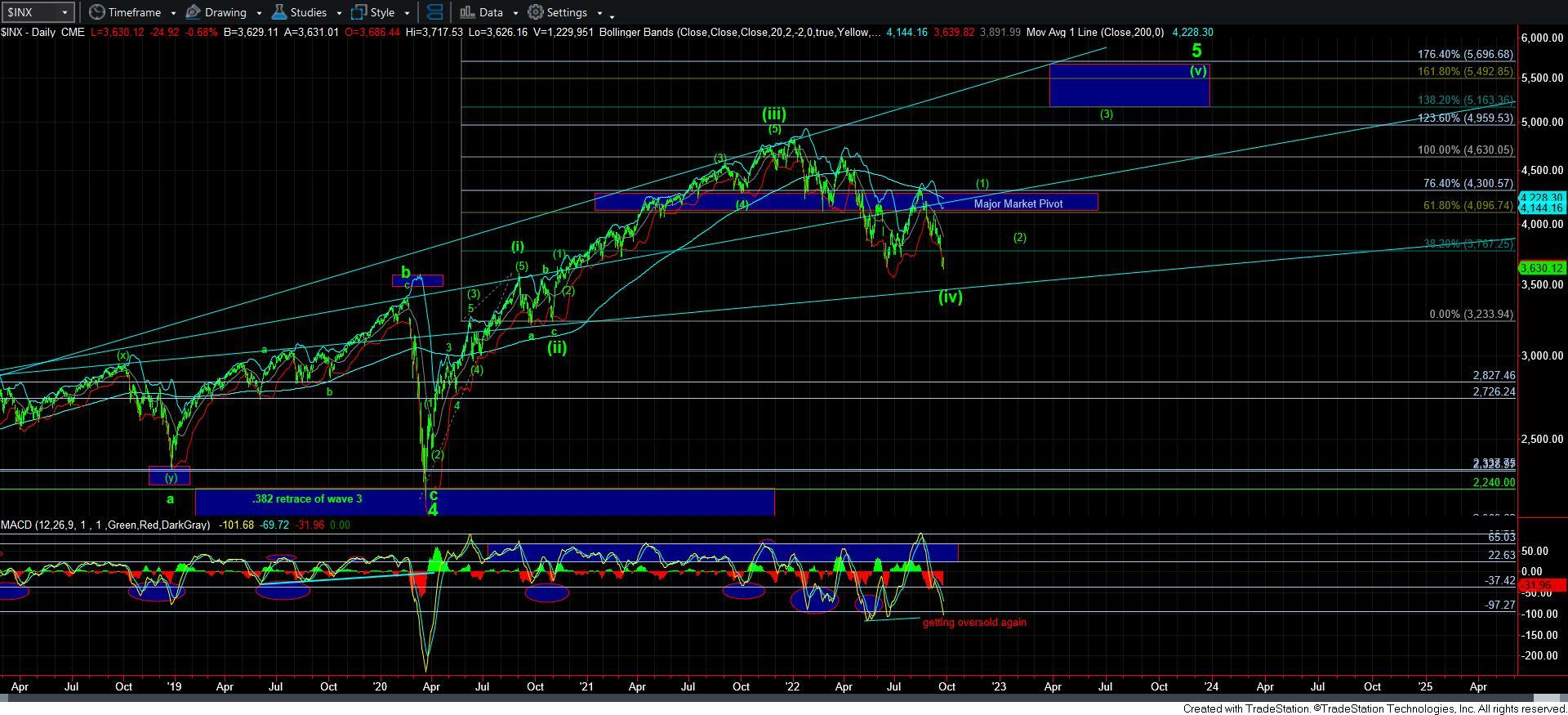 SPXDaily