One More Wrinkle In The Structure
We had one more wrinkle in the structure we are tracking off the February 24th low this afternoon. The SPX has now overlapped into wave i territory. This leaves one main immediate option for the market to develop a higher high. And, it would mean we would see a leading diagonal in the same potential as I have been outlining in the IWM.
Clearly, this is less than ideal. Moreover, it would suggest that the next rally may indeed take shape as an a-b-c structure, which will cloud the distinction between the blue and the green counts until we are able to get a higher high, which would invalidate the blue alternative.
This reinforces what I have been saying to most of the investors on our site since we struck the recent highs just below 4650SPX: It is best to let the bulls and bears fight it out rather than try to participate in this action and potentially get mauled. This overlap makes this advice much more applicable.
Moreover, if the market does complete wave 1 as a leading diagonal, it also supports my expectation for a potentially deep 2nd wave, as diagonals often see deep retracements.
So, today's action has added a bit more risk into the market, and I wanted to send out a second note to let you know that this has occurred, and I want to reinforce my advice to most investors to allow the bulls and bears to battle it out before we re-engage with the victor. But, I still very much prefer to see that higher high in wave v of 1 in the coming weeks.
In the meantime, I want to see a reversal in the market quite imminently to signal that wave iv has completed. Otherwise, the potential for the blue count begins to rise.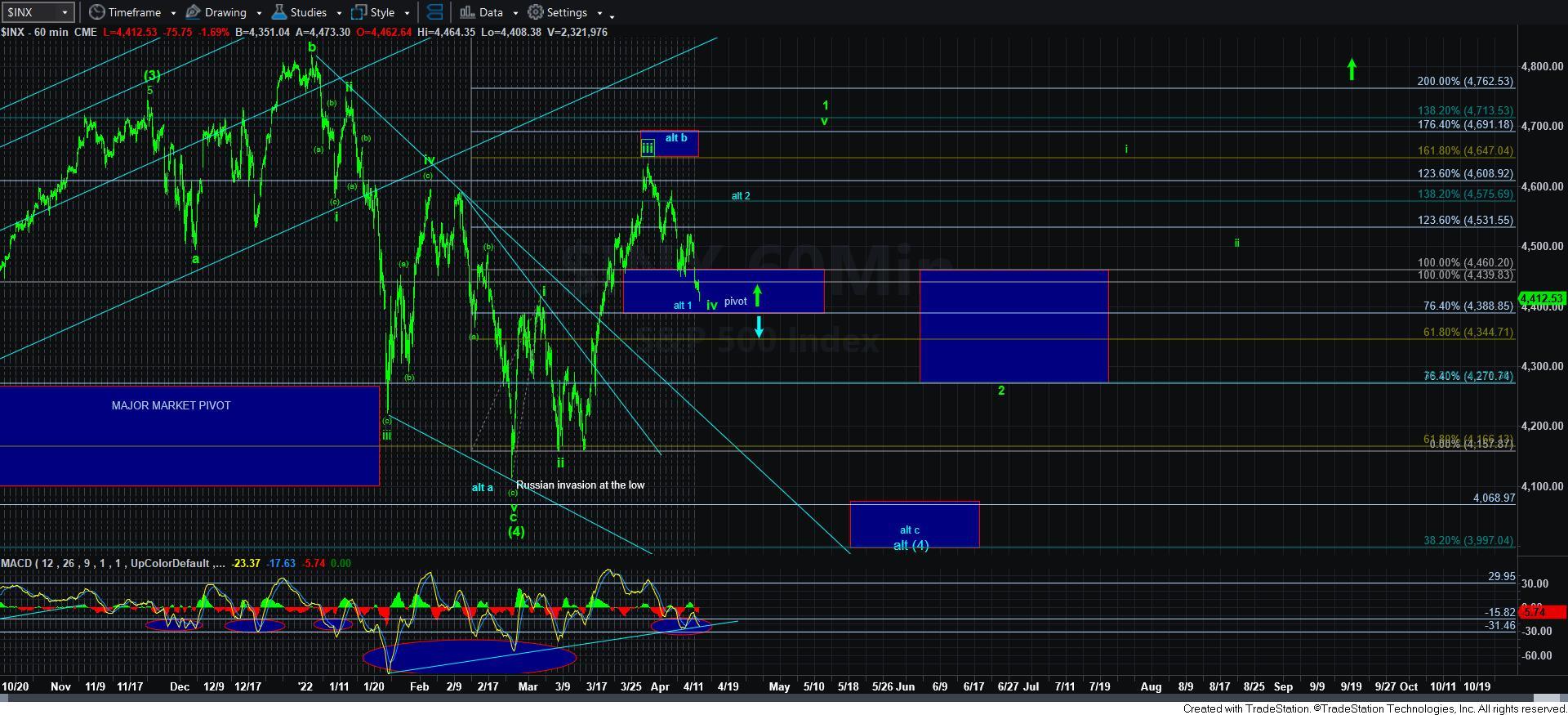 60minSPX