One More Squiggle Hits The Target
Yesterday afternoon, I noted the following in my Market Update:
as long as pullbacks hold over 2463/65SPX, I am still expecting one more 4-5 to take shape before wave iii completes, and it may take us until the end of the week to complete it.
Today, the market topped in wave 3 of (v) of iii of 5 of (V) of (3), and provided us a pullback for wave 4. As I write this update, I am uncertain as to whether wave 4 has completed, and it can still see one more loop back down towards the 2465SPX region. However, I am not expecting us to break below 2465SPX just yet. I still think we are going to strike at least the 2486SPX region before we can even consider that the market may be topping.
If you remember, our longer-term target box for wave (3) began in the 2487SPX region, so I still think we will be striking that target. Now, since this is a bull market, we may still see extensions which can push us higher into our target box, but as I have noted many times, the higher we move into that target, the higher the risks rise for an imminent pullback in wave (4) to begin.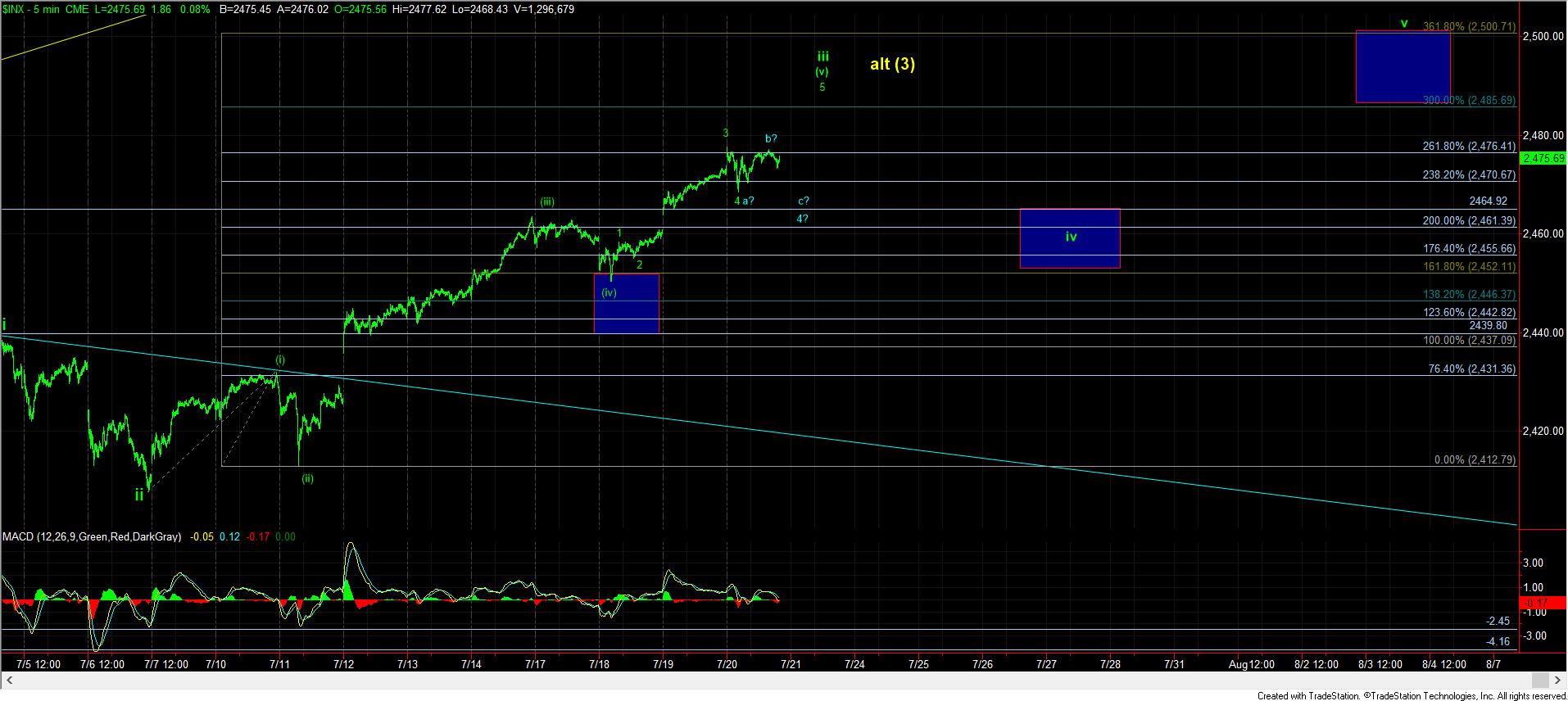 5minSPX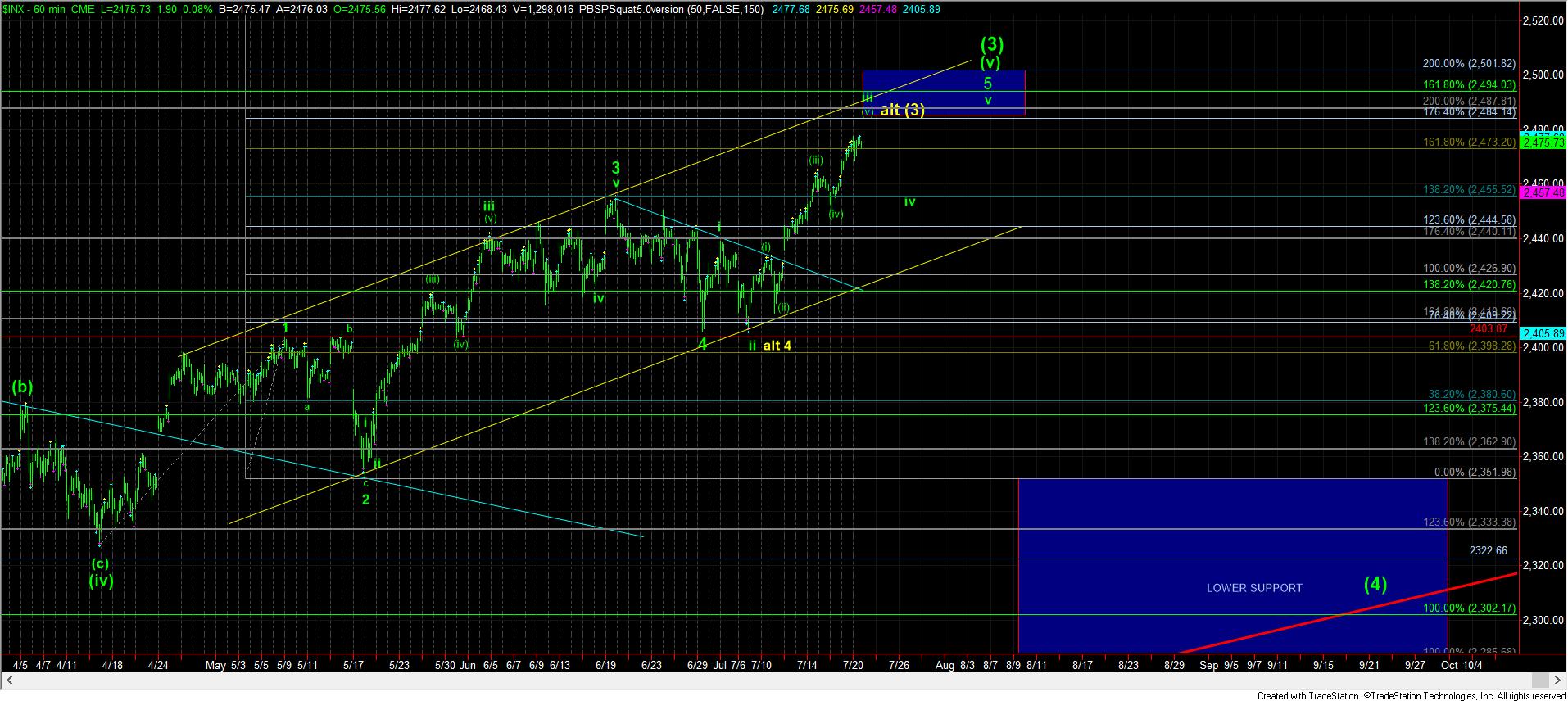 1-60minuteSPX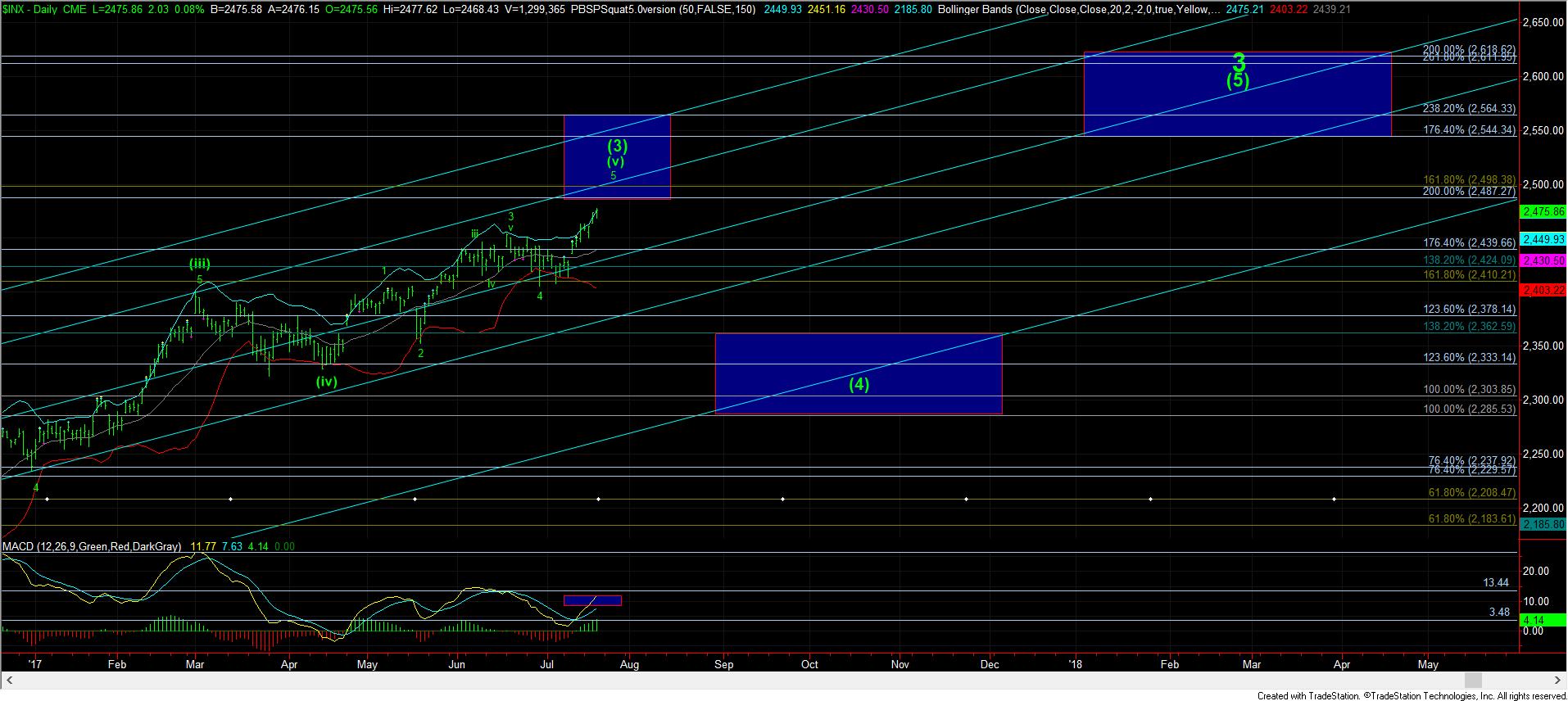 1SPXdaily