There really is not much for me to add to the detailed update I provided yesterday, so I would like to repost something I presented in an alert today:

"As I will be getting ready to go on vacation starting tonight, I am going to be taking a bit of a step back today, and presenting the market from a bigger picture perspective.

While I have been trying to track the current consolidation in SPX/ES as a micro 2nd wave, I think the evidence points towards it being a 4th wave consolidation, with a higher high to come completing the rally off the low struck in early January.

Again, both the IWM and the SPX suggest we can then see a period of risk-off, with the question still being if that risk-off will represent wave 2 of [3] or if it still can be wave [2]. Once this current move tops, I am sure Mike will present the retracement levels for a potential wave 2. Should we break below the .618, then probabilities significantly increase that we are dealing with wave [2]. But, as long as we remain over that support - yet to be determined - I will view it as a more immediate and bullish 1-2 structure in SPX, whereas the IWM will likely be in wave 4 of [3]. This means I still maintain an expectation that the SPX can outperform the IWM until it catches up in its wave degree.

So, for now, I would like to see one more push higher before we see a risk-off period - which can start off with a sharp drop.

Lastly, keep in mind that once we do top, the next time we move over that high will slam the door on where wave [2] resides and make it clear we are in wave [3] in the SPX"

We still have the minimum target of 3855SPX for a potential wave 1 of [3]. So, ideally, as long as we remain over 3750ES, I am still looking for that region to be struck before we see our next pullback.

Have a good evening.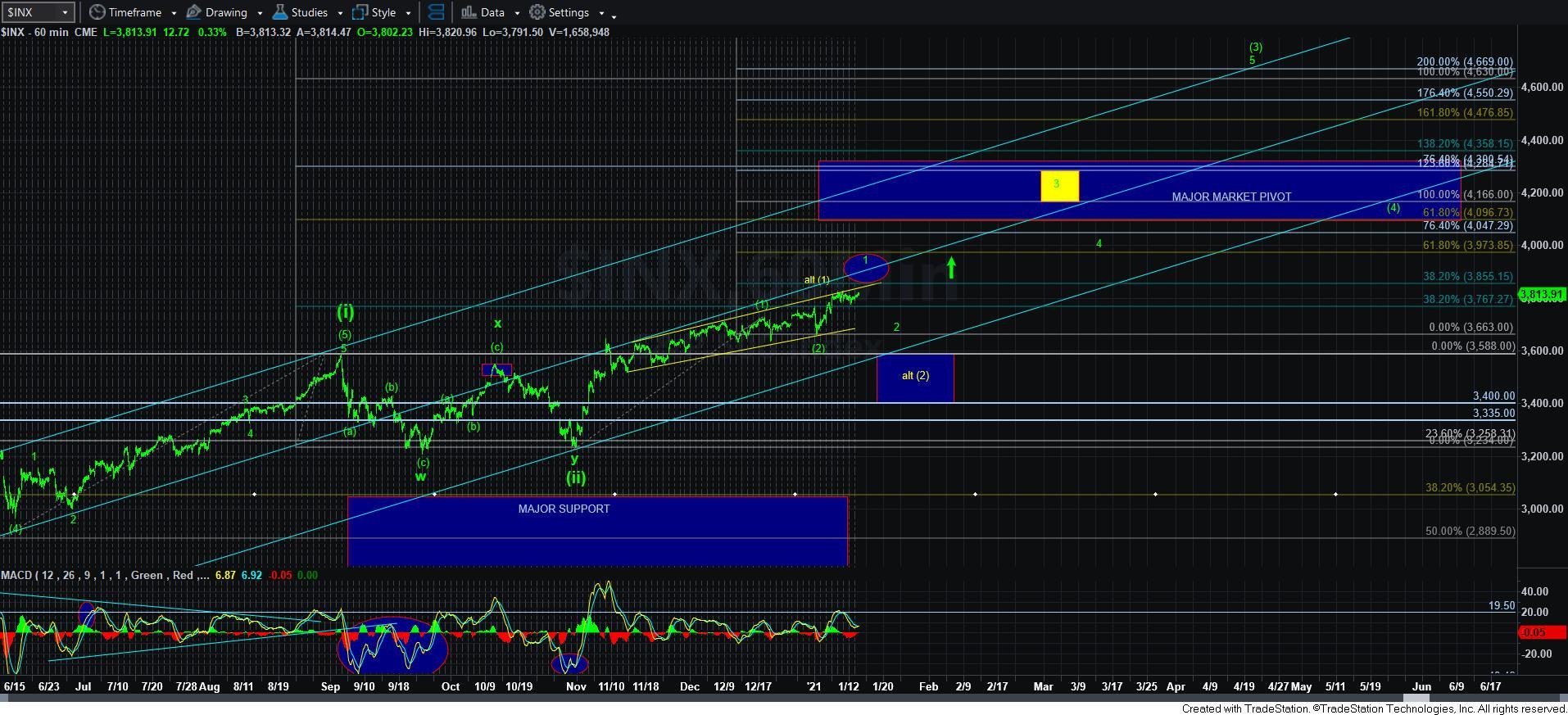 60minSPX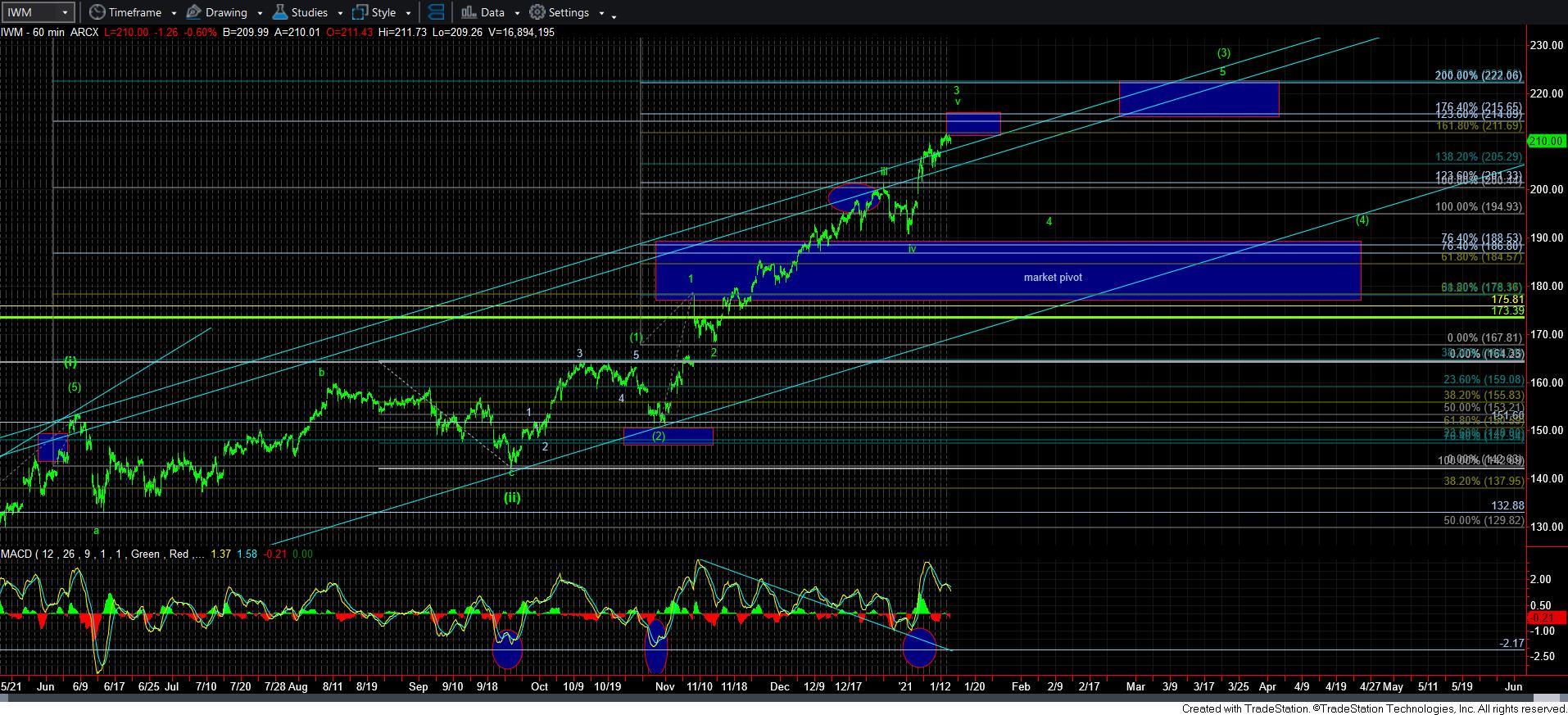 60minIWM