One More Pullback Before Breakout
With the market seemingly completing the final squiggles in wave 5 of (1), it would seem we are preparing for some downside reaction.
In the most ideal structure that we have been tracking, the market has now just about completed 5 waves up off last week's pullback low. That is being labeled as wave (1) of wave iii of (iii) in the most bullish count I am tracking. Ultimately, if this structure continues to play out, it would point us up to our ideal target over 3200 on the S&P 500 (SPX) in 2019.
So, once we finish these last squiggles today, we should see a pullback over the next day or two for wave (2). As long as the market holds over last week's low of 2806 on the SPX, and more preferably over 2816, we should be set up to attack new all-time highs.
As I also noted over the weekend, I really want to see the market bust through this lower trend channel which has contained the market action since the April low. Should we be able to move into the higher accelerated channel by the end of the month, then it would suggest we are rallying in the heart of a 3rd wave, which should get us to the 3100 region potentially as early as year end.
But, for now, I will maintain a strong bullish bias as long as the market remains over the 2816 level.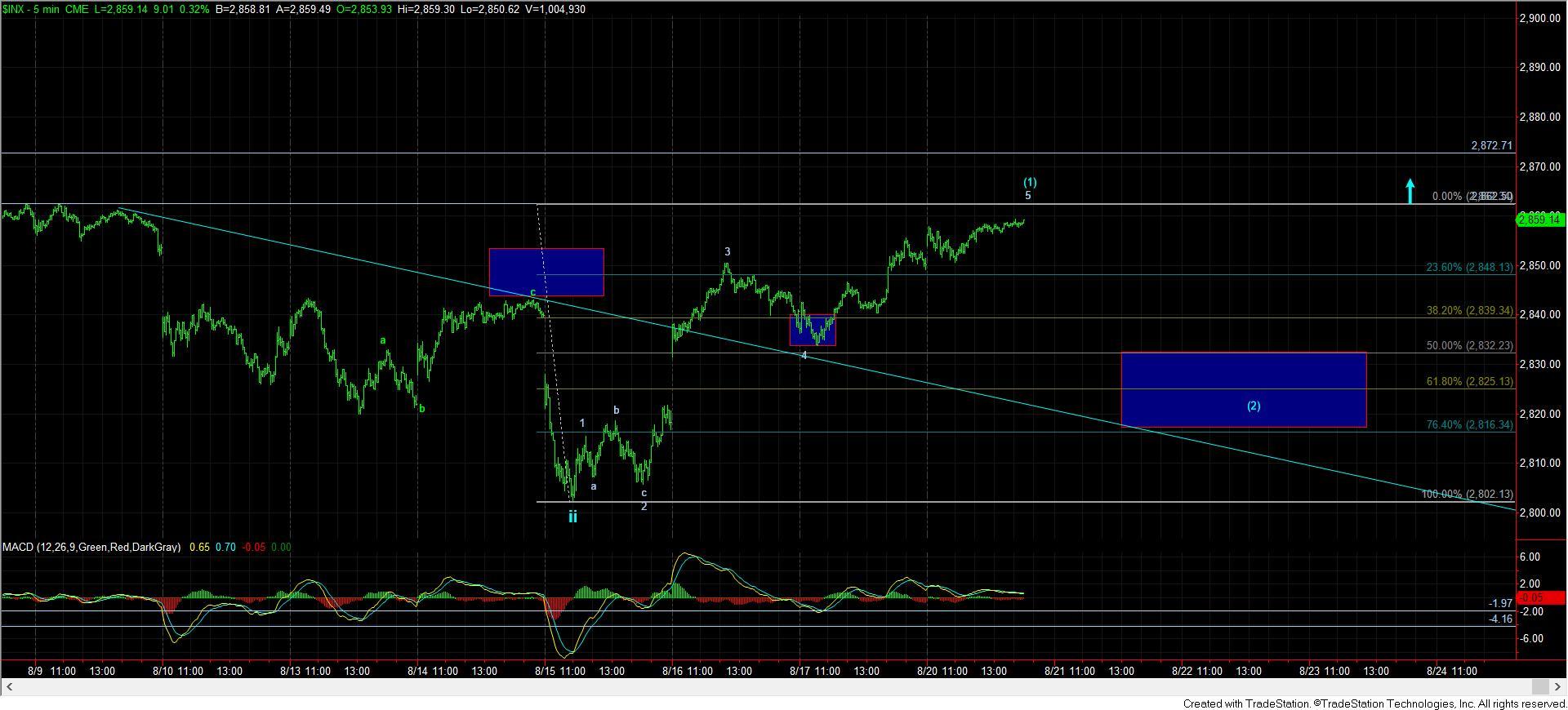 5min-zoomSPX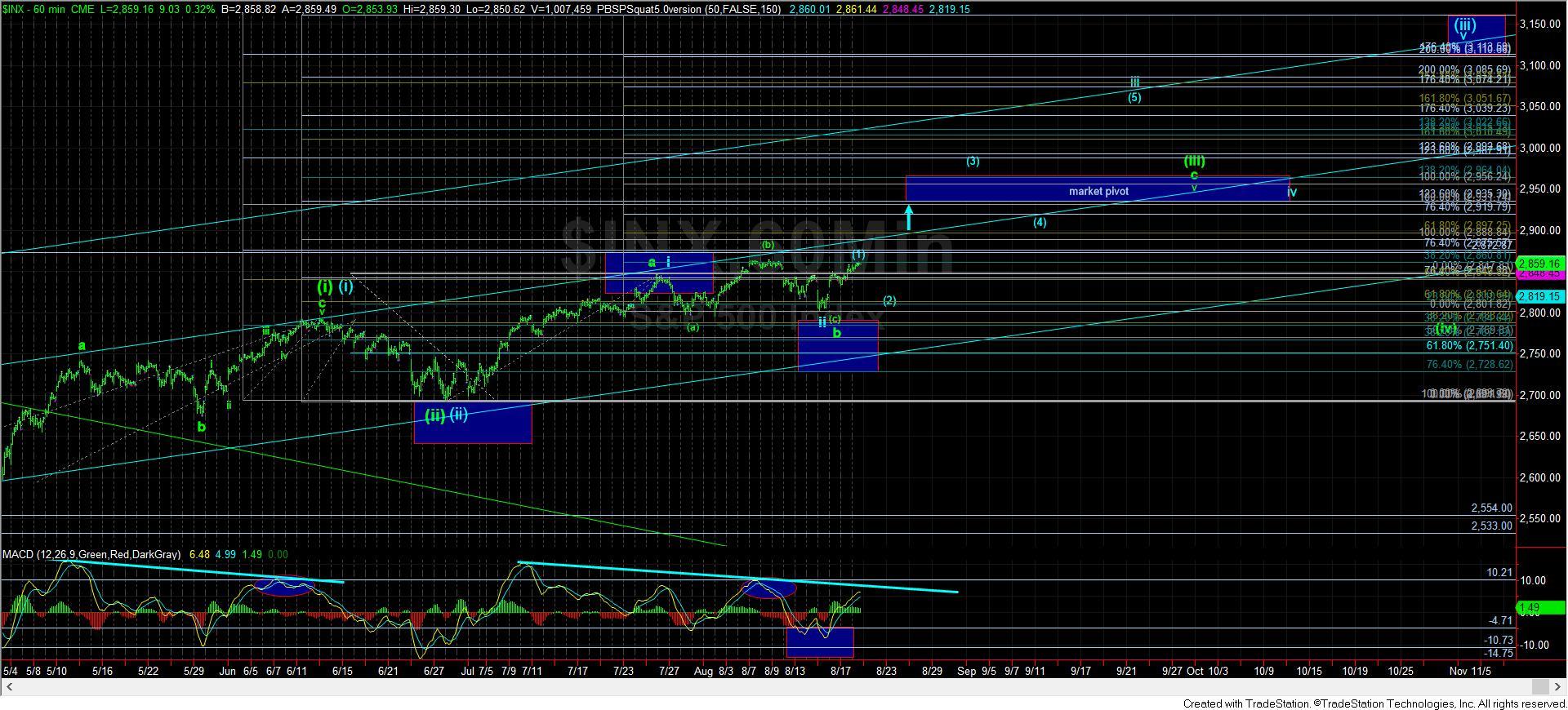 60minSPX