One More Pullback Before 2850+
Yesterday, right after I posted my evening update, the market decided to move directly through the lower resistance of the triangle potential. So, I sent out another update noting that as long as the overnight market does not break back below 2666/72 region, we will rally to 2720ES on Wednesday.
As we have seen today, the market provided us with even stronger extensions higher, which is not unexpected due to how oversold the market has been. Moreover, after we have been pointing to the positive divergences at the lows, and having struck the target region we set for this decline, we were really primed for an a-wave rally off the lows. So, today's action certainly makes it much more likely that the green a-wave of wave 4 has likely completed.
At this point in time, micro support has been moved up to 2699ES as of the time of my writing this update. That means we need to see a reversal below that level to signal that the b-wave pullback is in progress.
While many may feel that this is all of the corrective rally back up, I think we need to see much more work to the upside in the technicals on the daily charts before we are able to sustain a c-wave decline to 2200SPX. For this reason, I think we will reach at least the 2850SPX region on the next rally higher, with strong potential to attain much higher levels.
Moreover, the manner in which we get to higher levels will tell us if the fractal from 2011 is playing out, or if we are going to deal with a much more meandering up/down b-wave over the next several months, which even has the potential of taking us as high as the 3011 region that the primary trend missed.
At the end of the day, I think the market has likely struck the bottom of the green a-wave, and we are now working in the b-wave retracement. The manner in which we react in the coming two to three weeks will likely enlighten us as to whether we are dealing with the green b-wave (which will be a much more direct and strong rally), or the yellow b-wave which will likely be much more meandering.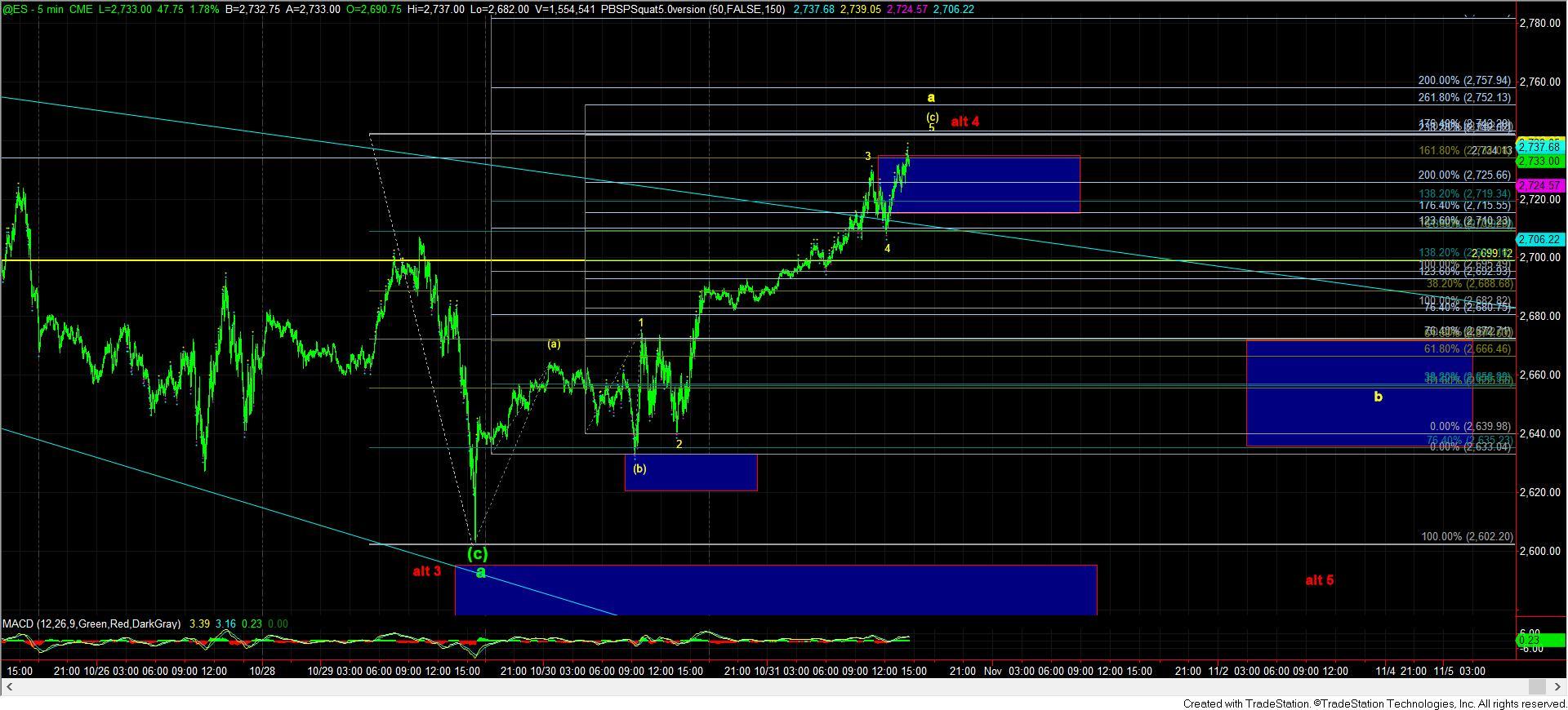 5minES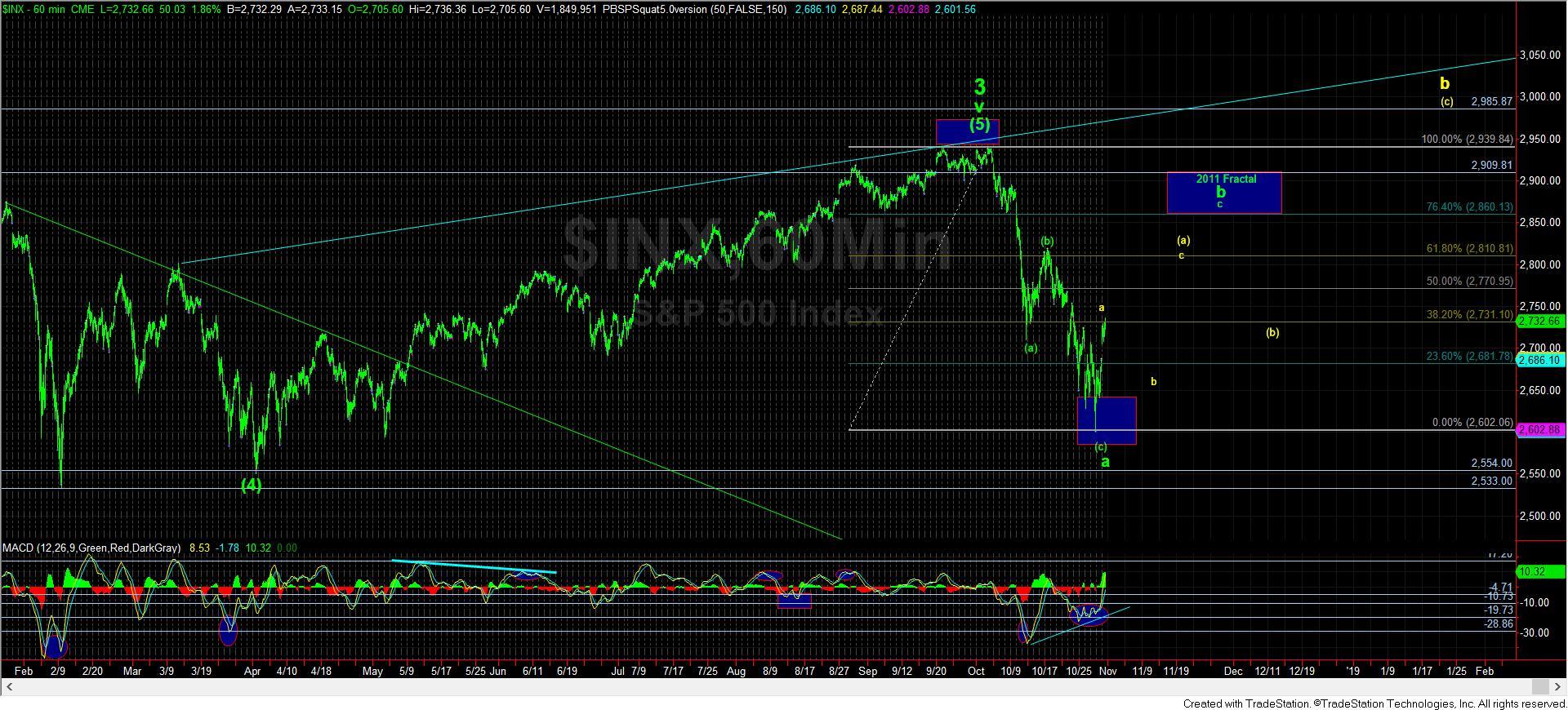 60minSPX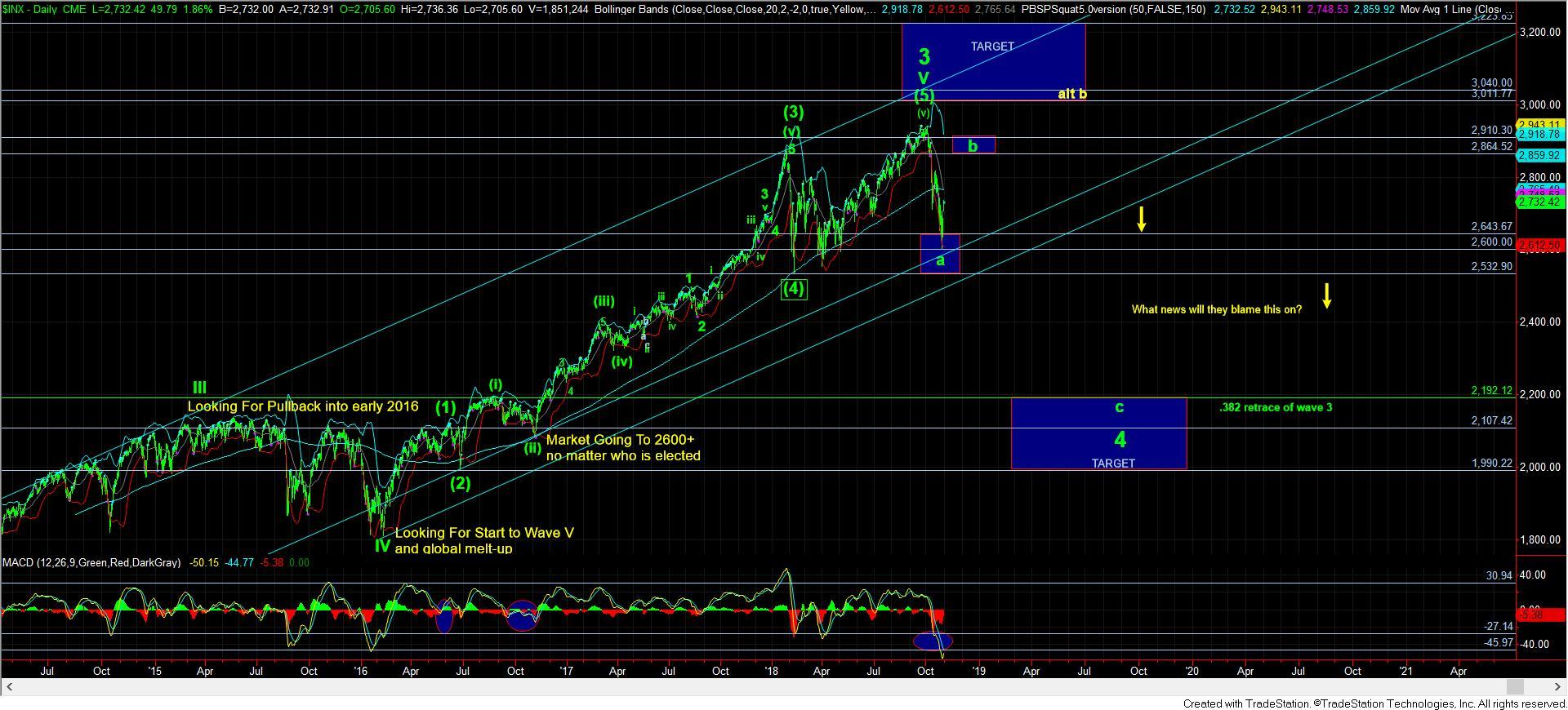 1SPXdaily