One More Potential For A Rally
With the SPX continuing to grind sideways, we still have one more potential set up for a last poke higher in this 5th wave off the July lows.
As you can see from the 5-minute chart, if this last structure has morphed into an ending diagonal – which really makes the most sense based upon the micro structure – then the current pullback off the all-time high would be counted as a wave (iv) in that ending diagonal. That means that as long as we hold over the 2987SPX region, we can still see one more poke higher before wave 5 is completed. But, it is not something I would be strongly suggesting one trade for aggressively, as we often see these diagonals end in abrupt fashion before completing in the ideal structure.
As I have outlined many times before, once we do see a sustained break down below 2987SPX, that is our initial signal that this extended rally off the June lows has completed, and a correction has begun. We will begin to assess what type of correction we will be tracking once we see the structure with which we break support.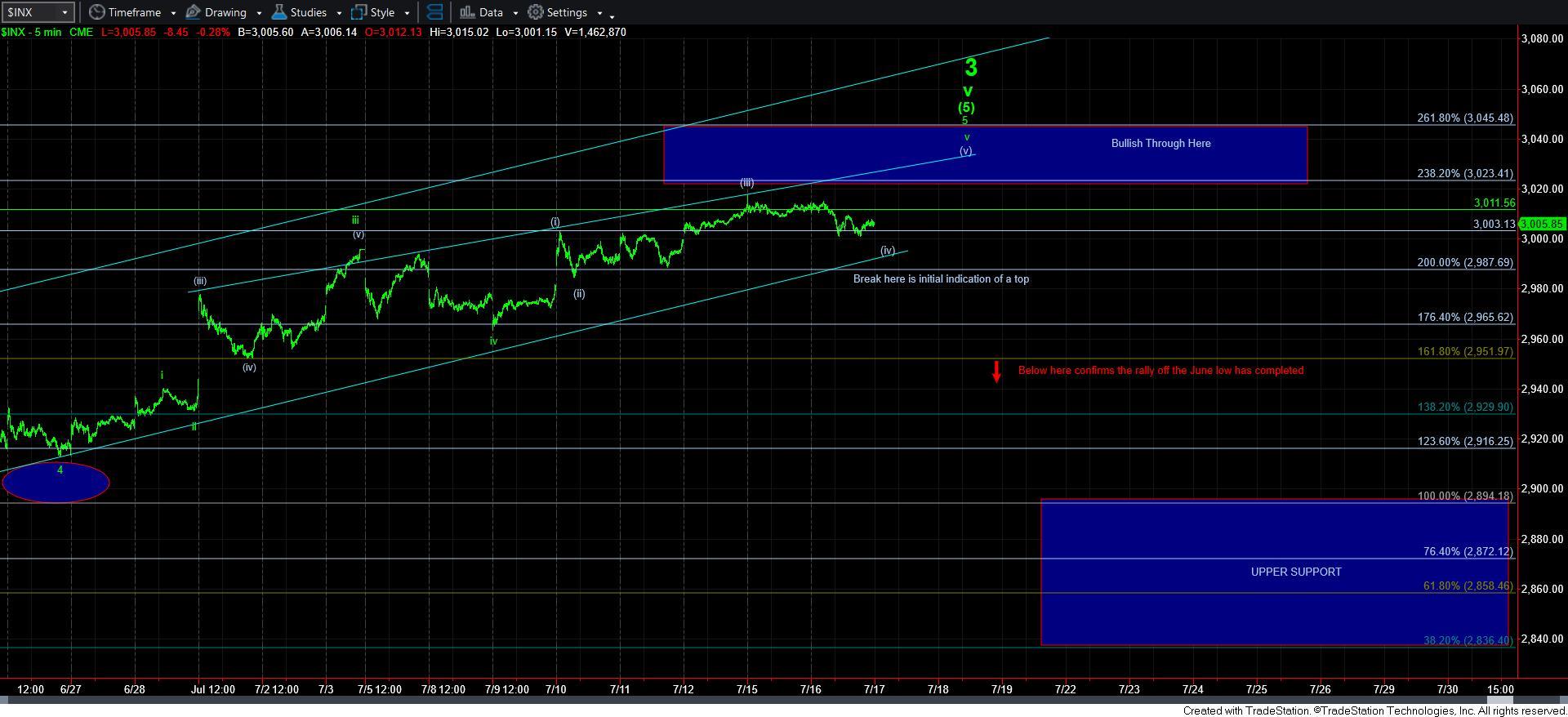 5minSPX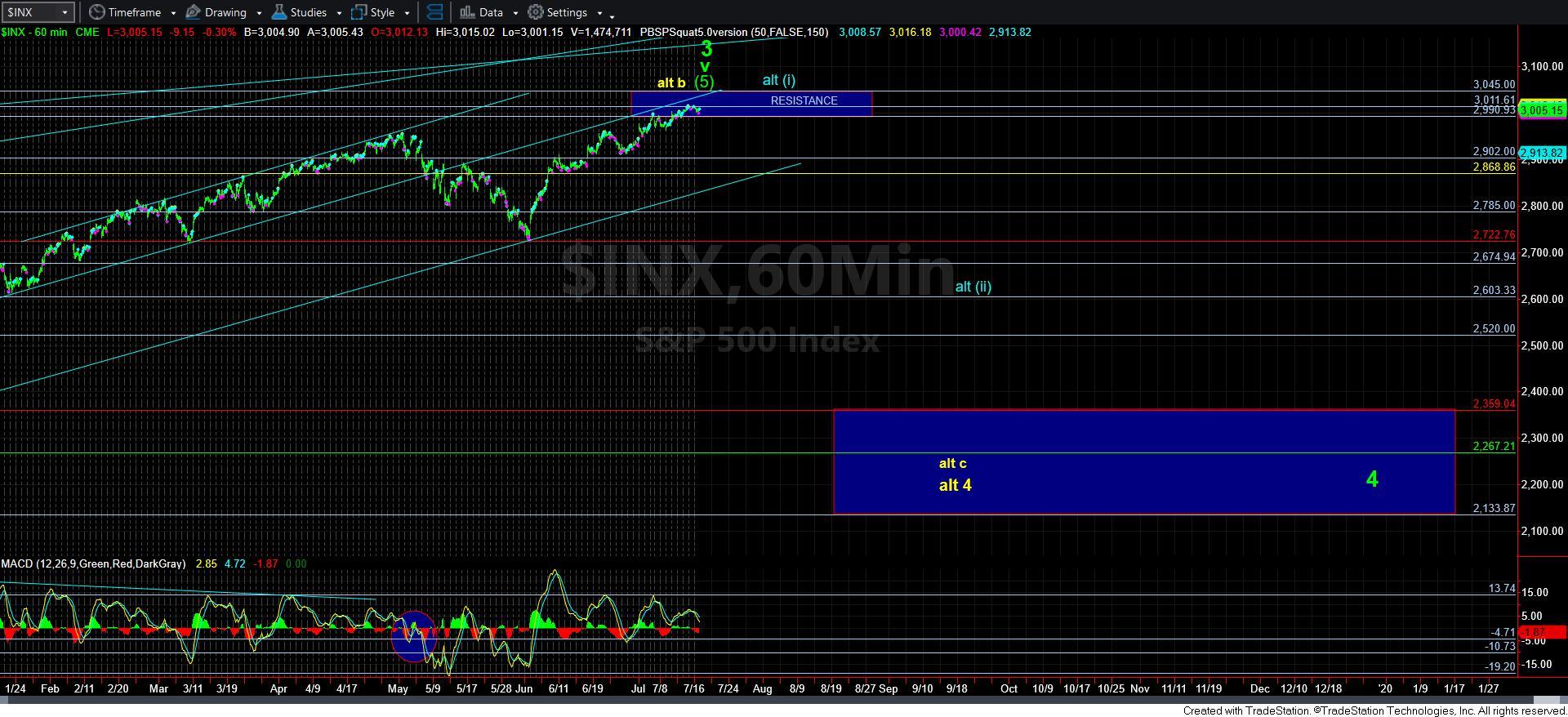 60minSPX