One More Higher High Still Likely
With the wave iv being the active count for today, as of my writing this update, I am still not certain if wave iv has concluded as a high level consolidation, or if we have one more drop into tomorrow before this completes.
Right now, we have what I would consider the minimal corrective waves in place to consider all of wave iv completed. An initial indication that it has is if we see a strong move through the 1926SPX level, with follow through over 1930SPX. Barring that, I still think we may see one more drop into tomorrow to take us to our ideal target for a wave iv at the 1899SPX level, which is the 1.00 extension of the impulsive move up off the lows. This is in line with standard expectations after we seem to have completed wave iii at the 1.618 extension.
As I noted today, since wave I off the lows was 50 points, I am going to expect the wave v to be approximately 50 points – at least until the market extensions off the low suggest something else. But, we wont be certain until the 1-2 is set up for wave v. Once we have confirmation that wave v has begun or that wave iv is heading lower, we can set upside targets. The ideal target is still the 1947SPX level, which provides us with a textbook wave 4 flat. But, clearly, we can rally into the higher end of our upper resistance box, if the wave iv has completed today. Tomorrow will provide answers to this question.
Lastly, it will take a break down below 1887SPX to make me view the current structure as something other than a (c) wave in wave 4.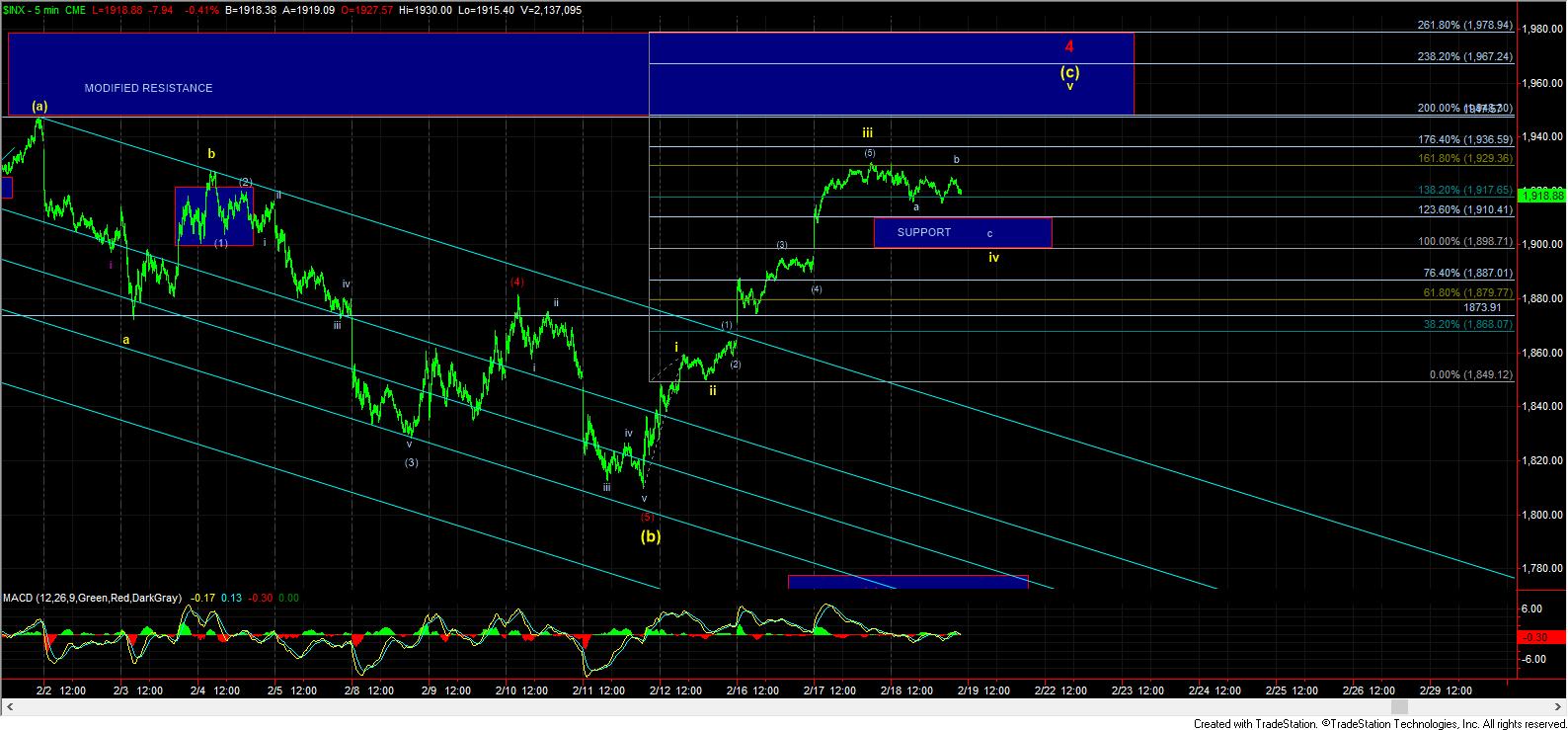 5minSPX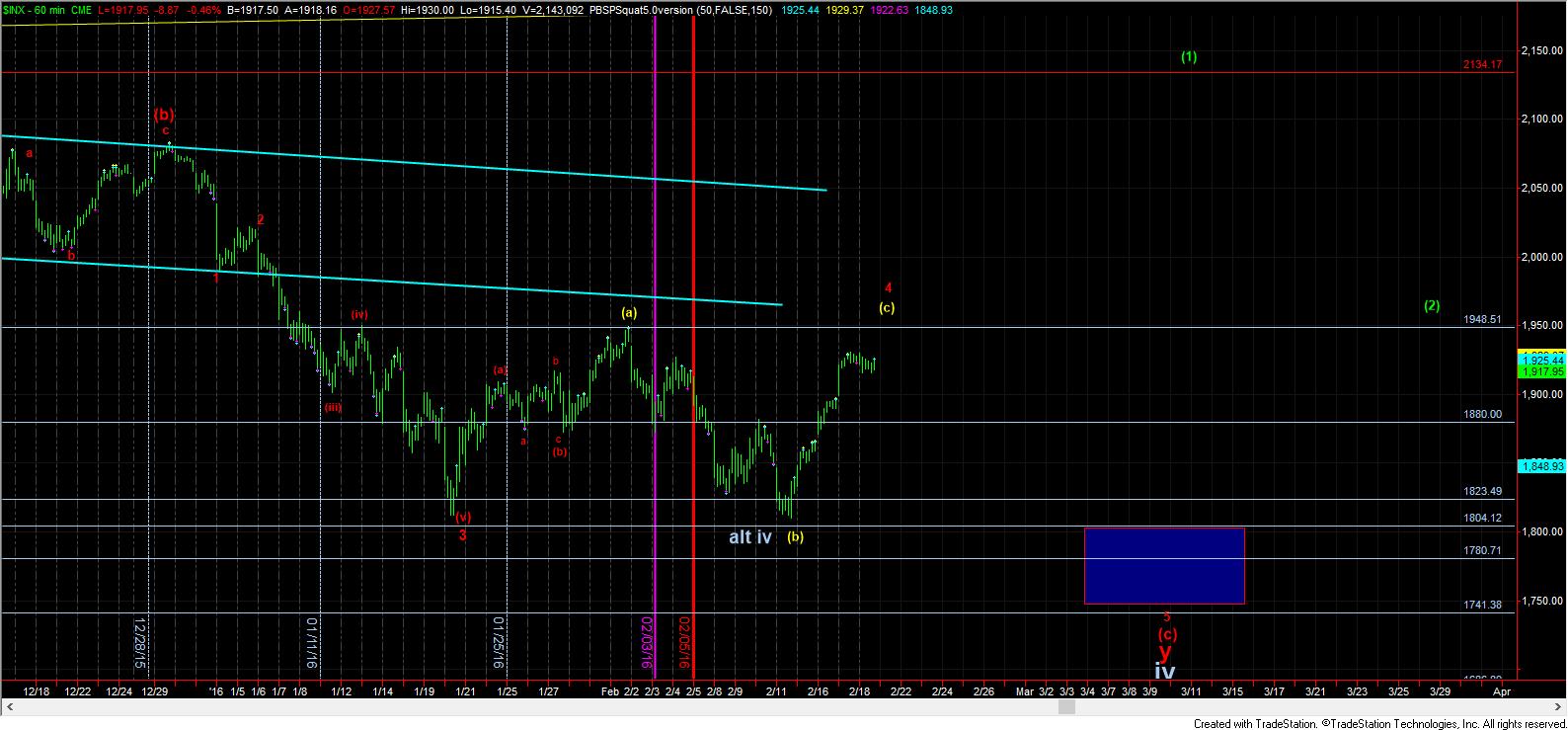 1turnchart